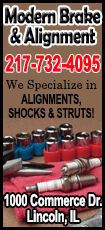 Pinch hitter Ryan Doumit singled home two runs off Will Smith in the seventh inning, and the Braves defeated the Brewers 5-4 in a strange game Thursday night before 30,148 at Turner Field.

Milwaukee manager Ron Roenicke wanted Smith, but it was Zach Duke who started to trot in, touching off confusion. After a long delay for the umpires to make sure that Smith hadn't thrown too many warm-up pitches from the mound, Doumit spoiled the move.

Both Brewers pitching coach Rick Kranitz and bullpen coach Lee Tunnell were away from the team, and neither Duke nor Smith was throwing in the bullpen.

"My fault. Miscommunication," Roenicke said. "I thought we'd called down and we hadn't. No left-hander was up."

The call normally would have been made by Kranitz, but minor league pitching coach Rick Tomlin was filling in.

"I should be able to adjust," Roenicke said.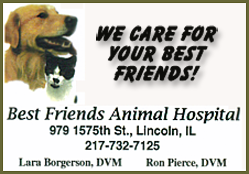 "It was a freaky situation," said Braves third baseman Chris Johnson, who had three hits. "They didn't have anything going in the bullpen."

The Braves trailed 4-2 going into the seventh after a six-inning solo homer by center fielder B.J. Upton, and Brewers starter Matt Garza's pitch count was low.

Johnson and second baseman Dan Uggla singled in the seventh, though, and Garza was pulled with one out. Reliever Brandon Kintzler allowed an RBI double to catcher Gerald Laird, and then the confusion started.

Smith was forced to pitch with only his eight warm-up pitches from the mound as preparation.

"I feel bad about everything, but ... you can't do that to a player," said Roenicke, who couldn't reverse putting Smith into the game as part of a double switch.

Smith said of the situation, "You get eight pitches between innings. That's normally how many I throw in the bullpen anyway, so it wasn't that bad. ... The adrenaline took over."

The Braves had an out overturned on video review after Doumit's hit, but right-hander Rob Wooten struck out left fielder Justin Upton looking with the bases loaded to end the wild inning.

Braves closer Craig Kimbrel hit the first batter of the ninth inning with a pitch, then struck out the next three Brewers for his 12th save in 14 opportunities.

Kintzler (1-2) took the loss despite facing just one batter. Left-hander Alex Wood (4-5) got credit with the victory after throwing a scoreless top of the seventh inning.

Braves starter Aaron Harang was pulled after giving up an RBI hit in the sixth inning to left fielder Kris Davis that gave the Brewers a 4-1 lead. Harang allowed nine hits and four runs while striking out five and walking one in 5 1/3 innings.

The Braves started their comeback in the bottom of the sixth when B.J. Upton went the other way with a 1-1 fastball from Garza and lined his fourth homer of the season into the right field seats.

[to top of second column]
Brewers shortstop Jean Segura had three hits, including a double, stole a base and scored twice. Catcher Jonathan Lucroy had a double and single for Milwaukee, driving in two runs.

Milwaukee right fielder Ryan Braun, who was on the 15-day disabled list earlier in May with a right oblique strain, left Thursday's game after four innings with tightness in his right side. He batted twice, grounding out both times.
Harang and Garza both took no-hitters into the seventh inning at Milwaukee on April 2, but they didn't come close to repeating those efforts Thursday. Segura led off the game with a bunt single, and after a stolen base, he scored on a two-out double by Lucroy.

Segura and Lucroy teamed up a second time in the third inning. The shortstop led off with a double and scored on a two-out single by Lucroy to make it 2-0.

A two-out single by Braves right fielder Jason Heyward after a leadoff walk in the third cut the deficit back to a run briefly, but the Brewers added on in the fourth when center fielder Logan Schafer put down a squeeze bunt to bring home first baseman Lyle Overbay, who led off with a double.

There were two manager challenges, a crew-chief review and the delay surrounding the bullpen confusion, lengthening the game to three hours and 36 minutes.

The Braves didn't mind, though.

"Taking three of four from them was big, especially with the way we had been playing recently," Johnson said.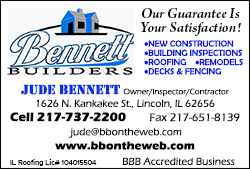 NOTES: Brewers CF Carlos Gomez, who was 5-for-13 with a homer in the first three games of the series, was out of the lineup for the finale with lower-back tightness. He is listed as day-to-day. He missed five games -- three to complete a suspension -- before returning Monday. ... The Braves gave out Andrelton Simmons bobbleheads featuring a gold glove. "It's special. It means I made it," the shortstop said of the bobblehead. ... Braves 2B Dan Uggla started for just the second time in the past 14 days. He went 1-for-3 with a walk and scored two runs. ... The Braves won two of three games in Milwaukee to open the season. ... Atlanta continues a nine-game homestand with a weekend series against the Colorado Rockies. The Brewers finish a 10-game trip with three in Miami against the Marlins. ... RHP Jim Henderson, on the disabled list since May 2 due to shoulder inflammation, began a rehab assignment Thursday with Double-A Huntsville.
[© 2014 Thomson Reuters. All rights reserved.]
Copyright 2014 Reuters. All rights reserved. This material may not be published, broadcast, rewritten or redistributed.