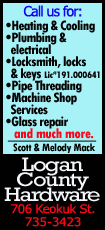 The Mets became the first team in almost 10 months to score more than two runs off Greinke and center fielder Juan Lagares' two-run single in the seventh inning broke a tie and lifted New York to a 5-3 win over the Los Angeles Dodgers at Citi Field.

The Mets (21-25), who won for just the second time in their last eight games, scored more than four runs for just the sixth time in 24 home games and scored in four innings for the first time this year at Citi Field.

"Everybody in the lineup contributed today, whether it was a walk, a long at-bat, RBI hit," Mets left fielder Eric Campbell said after an eventful major league debut at the position. "We got something from all nine guys today, which, when you're in a little bit of a skid, (is) what you need."

The Mets had just three hits in 12 at-bats with runners on base Thursday, but every hit drove home a run: Lagares' single, a fifth-inning double by left-handed pitcher Jonathon Niese and an eighth-inning triple by right fielder Curtis Granderson.

In addition, Campbell delivered a sacrifice fly in the second and Niese scored in the fifth when Dodgers third baseman Justin Turner misplayed second baseman Daniel Murphy's two-out grounder.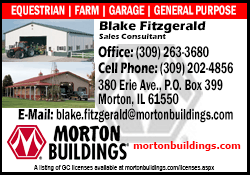 "The talk this week is (the) situational hitting side," Mets manager Terry Collins said. "We've all got to get better at it, because ultimately down the road, (that's) going to win games for us."

Niese's run gave the Mets a 3-1 lead and ended Greinke's streak of 21 straight starts -- the longest since the earned run became a statistic in 1914 -- in which he'd allowed two runs or less. The Mets forced the Dodgers' ace right-hander to throw 101 pitches before he departed after five innings.

"The game plan going in was to make this guy work, because if he gets ahead of you he puts you away," Collins said. "I thought our guys did a great job of working the counts."

Only one run was earned against Greinke, who allowed four hits and two walks while striking out four. Because of the unearned runs, Greinke set another big-league record with his 22nd straight start in which he allowed two earned runs or less. Roger Clemens allowed two earned runs or less in 21 straight starts in 1990-91.

"It wasn't that I was making mistakes all over the place," Greinke said. "Just wasn't as crisp as normal."

Greinke was spared the loss when Turner, a former Mets infielder, hit a game-tying, two-run homer with one out in the seventh.

But Niese, who surrendered the homer, went from disappointed to elated a few minutes later when Lagares' single off right-hander Chris Perez landed in right field and brought home shortstop Wilmer Flores from third.

"I felt like I had it there and then all of a sudden it slipped away," said Niese, who improved to 3-3 after allowing the three runs on four hits and three walks while striking out five. "It was kind of a relief to see Juan get that hit."

[to top of second column]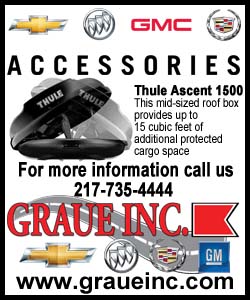 Campbell preserved the one-run lead in the eighth, when he made a diving catch of a liner by Dodgers shortstop Hanley Ramirez and doubled Puig off second base.

Right-hander Jenrry Mejia, pitching on back-to-back days for the first time since 2010, earned his second save with a perfect ninth inning.

The catch by Campbell provided a bit of revenge for the Mets, who were likely robbed of a run by an unbelievable catch by Puig in the second inning. With one out and a runner on first base, Flores crushed a ball into the right-center-field gap.

Puig raced over, dove and made a backhanded snow-cone catch. He then bounced up and fired to first base, where his throw nearly beat Mets first baseman Lucas Duda -- who had rounded second before the catch -- back to the bag.

Dodgers first baseman Adrian Gonzalez and second baseman Chone Figgins pointed at Puig as the normally stone-faced Greinke grinned.

"That was about as good a catch as I've ever seen," Collins said.

Gonzalez had a sacrifice fly in the first for the Dodgers (25-23), who were aiming for their first three-game winning streak since April 30 through May 1.

NOTES: Mets C Travis d'Arnaud (concussion) ran and threw on the field and hit in the cage Thursday. Manager Terry Collins hopes d'Arnaud, who hasn't played since May 13, can take batting practice Friday. ... INF/OF Eric Campbell started in left field for the first time as a major-leaguer. He played 168 games in left field as a minor-leaguer, including 31 the last two years Triple-A Las Vegas. ... The Dodgers released minor league C Miguel Olivo on Thursday, two days after he bit off part of the ear of Triple-A Albuquerque teammate Alex Guerrero during a fight in the dugout. ... Los Angeles INF Chone Figgins made just his third start of the season, batting leadoff and playing second base.
[© 2014 Thomson Reuters. All rights reserved.]
Copyright 2014 Reuters. All rights reserved. This material may not be published, broadcast, rewritten or redistributed.