(copy)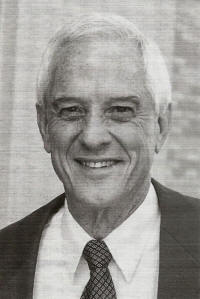 Laughlin receives honorary degree

Lynn Laughlin has demonstrated extraordinary commitment to the mission of LCU for nearly 50 years. That commitment has been evidenced through numerous leadership roles at Lincoln Christian including professor, coach, Vice President of Alumni Services, Special Assistant to the President and others. Most recently, he completed his duties as "acting president" while President Ray was on sabbatical.

A Man of God: Lynn has lived a life of extraordinary commitment to Jesus Christ. His integrity and character have never been found wanting. A man of humility, grace, peace-making, and faithfulness to the Word of God are all hallmarks of his heart for God. His devotion to the Lord has spilled over into the lives of thousands.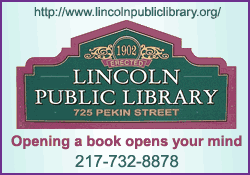 A Friend to the Students: Even though Lynn is officially responsible for alumni services, he is frequently seen among the current student body. Always present at sporting events, enjoying coffee in the Warehouse student center, traveling with students for mission and ministry events, or just checking up on a student while traversing sidewalks of the LCU campus - this is what Lynn Laughlin is all about. He loves LCU's students, and they love him.

A Partner to the LCU Family: Lynn is everywhere. He spends much of his time encouraging, praying for, and helping LCU employees fulfill their mission. "Volunteer" is too weak a word to describe his availability for the mission of LCU. He always finds ways to share in the countless roles our mission calls for. Not only is he there for us, he is there for so many others. His phone is forever ringing or being held next to his ear in conversation with friends and alumni of LCU all around the country and the globe.

An Ambassador to the World of our Alumni: His photographic memory can recall the minutest details regarding our alumni. His data-base-like mind is a remarkable gift from God. He keeps a remarkable pace with travel that is equally matched by his campus engagements. More than that, his heart follows the ministries of our alumni all around the world with prayerful support and those amazing handwritten notes that convey he always has time for God's people.

It is with deep gratitude and great joy that the Board of Trustees, faculty, and staff commend this honorary degree "Doctor of Divinity" to Lynn Ryburn Laughlin.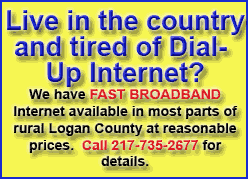 Lincoln Christian University awards honorary doctoral degrees to outstanding men and women who, in support of LCU's mission, are distinguished for "serving and leading in the church and the world." LCU recognizes such individuals for their extraordinary accomplishments­ characteristics that they have typically demonstrated not just for a season but for a lifetime. In awarding an honorary doctorate, the University seeks not only to honor the recipient but also to present to constituents-students, staff, faculty, trustees, alumni, churches, and friends-a lifelong example of Christ-like servant leadership.

Congratulations Lynn Laughlin; and may God grant you many more years of outstanding service on behalf of Lincoln Christian University.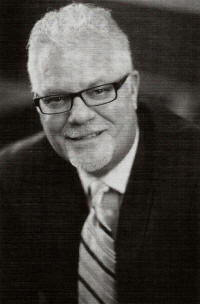 Distinguished Service Award
The Board of Trustees, administration, faculty, staff, and students wish to express their deep gratitude to their president, Dr. Keith H. Ray. He is completing 16 years as president of Lincoln Christian University and is retiring from Christian higher education May 31, 2014. Prior to his assuming Lincoln Christian's presidency in 1998, he served as Dean of Students at Dallas Christian College and later served as Dallas Christian's president for four years.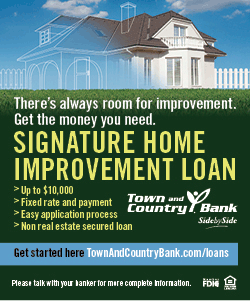 Dr. Ray is not only a president, but also a pastor, theologian, and a preacher. He is at heart a preacher/theologian who loves to dig deeply into God's Word and share what he has learned through the ministry of preaching and teaching. Additionally, he is a pastor who loves the church and desires to serve God's people through the ministry of mentoring. He is a president whose leadership God has blessed because he seeks first to honor God.


During Dr. Ray's presidency, he has faithfully honored God in his efforts and consistently worked to advance the Kingdom in his relentless pursuit of excellence. Under his guidance, LCU has prospered:
He reduced operational debt by more than 50%, increased gift income by 85%, and almost tripled the LCU endowment.

He led the largest campus renovation and expansion in our history, adding a new maintenance facility, athletic center, and women's residence hall.

The school's name was changed to Lincoln Christian University (2009).

The Hargrove School of Adult & Graduate Studies was launched (2009).

He led a broad-based branding effort (2009).
He added numerous academic programs, including:
Seminary specialization in Worship Studies (2003).

BA degrees offered in Las Vegas, NV (2006).

Seminary MRE and DMin degrees (2007).

Online MA degrees in Organizational Leadership, TESOL, Bible/Theology, and lntercultural Studies.

MA degree in Spiritual Formation in Normal, IL (2009).

MA in Ministry degree offered in Indianapolis, IN (2013).

The China Institute in partnership with the American Chinese Civic Exchange (2012).
As a direct result of President Ray's leadership, LCU is on mission-a vibrant community wholeheartedly nurturing and equipping Christians to serve and lead. It has been a calling to which he has given his very best. His love for Christ's mission, the role of education, and the potential of students has fueled his ministry for nearly 25 years.

President Ray has been God's leader for a very special time in our history. He has led well and is leaving well. Our schools are positioned for a bright future. He has invested wholeheartedly in support of our mission. His impact is aptly described in Philemon 7, "For I have derived much joy and comfort from your love, my brother, because the hearts of the saints have been refreshed through you."

With deep appreciation, the 2014 Distinguished Service award is presented to Dr. Keith H. Ray for his outstanding presidential leadership from 1998-2014.
[LDN and copy from file]