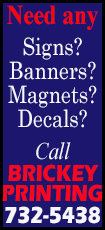 This year's event provides walk-through tours of 10 private gardens. Hours are 1 p.m. to 8 p.m. on Friday, June 20, and 9 a.m. to 5 p.m. on Saturday, June 21. The Garden Walk will be held rain or shine.

Discounted tickets may be purchased in advance at the Garlic Press in Normal, and at Casey's Garden Shop, Wendell Niepagen Greenhouses, the David Davis Mansion in Bloomington, Schnucks Supermarkets in Normal and in Bloomington and at www.daviddavismansion.org

Tickets may also be purchased the weekend of the event at the David Davis Mansion. The walk is a fundraiser for the David Davis Mansion Foundation, which provides private support for the state-operated David Davis Mansion historic site.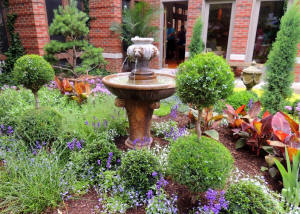 This year's Garden Walk represents a unique partnership between the Glorious Garden Festival and the Barn Quilt Heritage Trail—McLean County. The Barn Quilt project features 25 McLean County barns and farm buildings that are each decorated with an 8-foot by 8-foot quilt square painted on plywood. The barns and barn quilts are linked by a mapped route that takes visitors from farm to farm.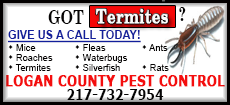 Sponsored through the University of Illinois Extension in Livingston, McLean and Woodford Counties, this tourism program celebrates McLean County's agricultural, quilting and artistic heritage. The Carriage Barn on the Davis Mansion grounds is one of the sites on the quilt heritage trail.

This year's Garden Walk theme, "Garden Patches," evokes images of the floral and patchwork designs in many of these heritage barn quilts. Volunteers have painted 2-foot by 2-foot quilt squares that will be displayed in each garden. The quilt blocks will be auctioned off for the third annual Barn Quilt Heritage Trail tour on August 23 at the David Davis Mansion.

From the whimsical to the classical, the 2014 gardens offer an abundance of flowers, water features, unique plants and barn quilt art. Tour sponsors and garden owners will be on hand to provide expertise and insights.

The garden walk begins on the grounds of the David Davis Mansion at 1000 Monroe Drive in Bloomington. Easy ticket and map pick-up, with drive-through service and free parking on the Mansion grounds, is available during the entire event weekend.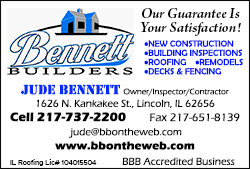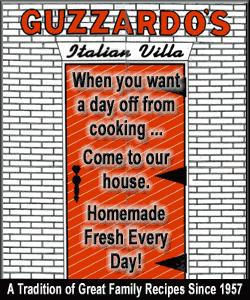 Garden walkers may also shop at the gardeners' market place on the mansion lawn, featuring Hornbaker Gardens, Crystal Mountain Gifts, Ecology Action Center, Herb Guild of McLean County, U. of I Extension Master Gardeners in McLean County and craft demonstrations by Joe Ramholz.
Visitors can enjoy complimentary tea and desserts served under a tent on the mansion lawn. Tours of Sarah's Garden will be conducted by master gardeners, and visitors can learn from these experts how to make their own Victorian gardens using heirloom plants from Thomas Jefferson's Monticello and other famous American gardens. Guided tours of the Davis Mansion will also be offered.
The walk is a fundraiser for the David Davis Mansion Foundation, which provides private support for the state-operated David Davis Mansion. Over the past 17 years, more than 17,000 participants have generated more than $200,000 for the foundation.

Proceeds from this year's event will support restoration of Sarah's Garden, a long-term project that involves research and the reintroduction of difficult-to-find heirloom plants and seeds. Proceeds also help develop science-based school field trip programs utilizing the garden and help keep the mansion open to the public.

The David Davis Mansion, operated by the Illinois Historic Preservation Agency, was built in 1872 for Supreme Court Justice David Davis and his wife, Sarah. The site is open Wednesday through Sunday from 9 a.m. to 4 p.m. for free public tours.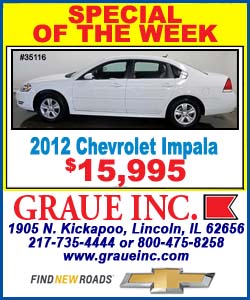 Corporate sponsors for the Glorious Garden Festival are Casey's Garden Shop, Chizmar Landscaping, Green View Companies, Original Smith Printing, Solid Ground Gardening, Wendell Niepagen Greenhouses and Garden Center, WJBC AM 1230 & FM 93.7 and Zimmerman & Armstrong Investment Advisors Inc.
For details about the Barn Quilt Heritage Trail – McLean County, visit the website at www.mcleancountybarnquilts.com or look for McLean County Barn Quilts on Facebook.
[Text received; CHRIS WILLIS, ILLINOIS HISTORIC PRESERVATION AGENCY]