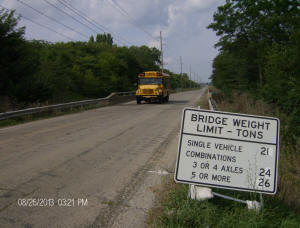 County announces funding award for Deer Creek Bridge
Send a link to a friend Share
[May 24, 2014] LINCOLN - The Logan County Highway Department has been awarded $1.7 Million from IDOT's Major Bridge Program. The funding will be used to replace the Deer Creek Bridge on Primm Road located about 1 mile south of Lincoln. Construction will be planned for 2019.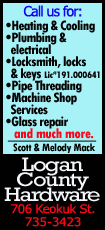 The Major Bridge Program is discretionary funding from IDOT. The funds have been set aside from Illinois' portion of the federal transportation bill. An application for this project was submitted last fall and competed statewide based on various criteria. There were only 7 local agency projects selected to receive funding.

The Deer Creek Bridge has significant structural issues. The bridge was temporarily closed during the summer of 2013 while repairs were made. Those repairs allowed the bridge to be re-opened but only after being posted for weight restrictions.

The total cost to replace the Deer Creek Bridge is estimated to be $2.4 Million. The awarded funding will cover a large portion of those costs, with the remainder coming from County funds.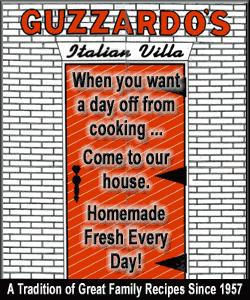 The Logan County Highway Department will continue the effort to improve the overall condition of our roads and bridges. With more than 200 bridges, we have a large investment to protect. Our bridges are getting older, with most being at least 40 years old. The local funds to repair these bridges are limited. By applying for state and federal programs, we are able to leverage those local funds and get more projects completed.
[Text received; BRET AUKAMP, LOGAN COUNTY ENGINEER]