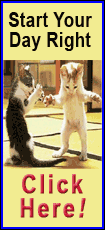 Blue Jays 10, Rays 5

Melky Cabrera drove in three runs with three hits and a sacrifice fly as the Toronto Blue Jays defeated the Tampa Bay Rays to extend their season-best winning streak to seven games.

Edwin Encarnacion also had three hits, including his 15th homer of the season, for the Blue Jays (30-22) and was a triple shy of hitting for the cycle.

The first baseman's homer against right-handed reliever Alex Colome in the sixth was his 13th of the month, a club record for May.

Erik Bedard (2-3) allowed 12 hits and eight runs (seven earned) in four-plus innings to lose his second straight start for the Rays (23-29).

- - -

Dodgers 4, Reds 3

Ryu Hyun-jin's bid to make the Dodgers the first major league club to record back-to-back no-hitters ended in the eighth inning but Los Angeles hung on for a victory over the Cincinnati Reds.

One day after Dodgers (28-24) right-hander Josh Beckett no-hit the Philadelphia Phillies, Ryu took a perfect game into the eighth inning before giving up a leadoff double to first baseman Todd Frazier.

Ryu (5-2) was charged with three runs on three hits in 7 1/3 innings.


- - -

Diamondbacks 7, Padres 5

A.J. Pollock hit a two-run home run with two outs in the bottom of the ninth inning to lift the Arizona Diamondbacks past the San Diego Padres.

Right-hander Brad Ziegler (1-1) earned the win for Arizona (21-32), allowing two hits and striking out three over two innings.

- - -

Astros 9, Royals 2

George Springer homered in his fourth straight game and scored five runs as the Houston Astros clubbed the Kansas City Royals.

Springer went 4-for-4 with three RBIs, extending his hitting streak to eight games. Since hitting his first home run on May 8 at Detroit, Springer has eight home runs, 19 RBIs and a .323 batting average in 19 games.

- - -

Red Sox 8, Braves 6

The Boston Red Sox overcame a 6-1 deficit to beat Atlanta and snap a 10-game losing streak.

David Ortiz smashed a tying three-run homer in a five-run fifth inning and then put Boston ahead on a sacrifice fly in the seventh.

- - -

A's 10, Tigers 0

The Oakland A's hit five home runs, including catcher Derek Norris' first career grand slam, to crush the Detroit Tigers.

A's left-hander Tommy Milone pitched 6-2/3 shutout innings as the A's (31-20) snapped their four-game losing streak and broke out of a hitting slump.

- - -


Orioles 7, Brewers 6 (10 innings)

J.J. Hardy scored on Nick Hundley's 10th-inning hit as the Baltimore Orioles rallied for a victory over the Milwaukee Brewers.

Baltimore (26-23) trailed 6-3 through six innings but came back to beat the Brewers (30-22).

Baltimore shortstop J.J. Hardy notched three hits, as did second baseman Jonathan Schoop, who also hit two home runs.

- - -

Yankees 6, Cardinals 4 (12 innings)

Brian Roberts slapped a tiebreaking RBI single with the bases loaded in the 12th as the New York Yankees beat St. Louis.

New York (27-23) won their third in a row while St. Louis (28-23) lost for just the fourth time in 14 games.

- - -

[to top of second column]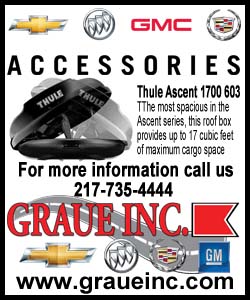 Mariners 5, Angels 1

Pitcher Chris Young allowed just two hits and one run over 6-1/3 innings as the Mariners used some early offense to beat the Los Angeles Angels.

Seattle (25-25) had six hits while taking a 5-0 lead in the first two innings. Mariners second baseman Robinson Cano went 3-for-4 with two RBIs in the win.

- - -
Phillies 9, Rockies 0

Kyle Kendrick pitched 6-2/3 shutout innings to end a personal 10-game losing streak as the Philadelphia Phillies pounded the Colorado Rockies.

Ryan Howard homered and drove in five runs for the Phillies, who were no-hit by Los Angeles Dodgers right-hander Josh Beckett on Sunday, but pounded out 12 hits on Monday.

Kendrick had not won since last August.

- - -

Rangers 7, Twins 2

The Texas Rangers scored two runs in the second inning and two more in the fifth before scoring three further runs in the eighth to give starter Nick Tepesch the victory.

With the game tied in the fifth inning, Texas had three straight two-out hits to take the lead.

- - -

Cubs 8, Giants 4

Jeff Samardzija snapped a personal 16-game winless streak despite allowing four runs but helped his own cause with an RBI double to lift the Chicago Cubs to a victory.

Nate Schierholtz belted a home run and second baseman Darwin Barney drove in two runs helping the Cubs beat the Giants and record their highest run total since May 12.

- - -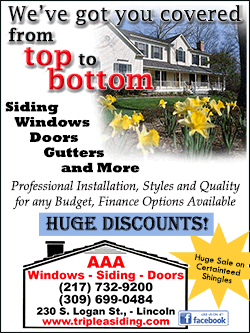 Marlins 3, Nationals 2

Hard-throwing Miami pitcher Nathan Eovaldi picked up his first road win of the year as the Marlins defeated the Washington Nationals.

Giancarlo Stanton crushed a two-run homer to straightaway center in the third to give the Marlins a 3-0 lead.

- - -

Pirates 5, Mets 3

Gaby Sanchez hit a pinch-hit homer leading off the eighth inning and delivered the tie-breaking RBI single with one out in the ninth as the Pittsburgh Pirates came back to beat the New York Mets.

The Pirates (23-27) have won five of their last six. The Mets (22-28) lost for the ninth time in their last 12 games.

- - -

White Sox 6, Indians 2

Conor Gillaspie had a career-high four hits and three doubles as the Chicago White Sox beat the Cleveland Indians in the first game of their series. (Compiled by Jahmal Corner; Editing by John O'Brien)
[© 2014 Thomson Reuters. All rights reserved.]
Copyright 2014 Reuters. All rights reserved. This material may not be published, broadcast, rewritten or redistributed.