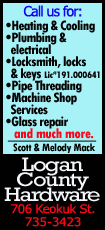 The Toronto Blue Jays left fielder was batting .143 (3-for-21) in his career against left-hander Erik Bedard, who started for the Tampa Bay Rays.

Cabrera played after all, and he collected three hits against Bedard as the Blue Jays defeated the Rays 10-5 to extend their season-best winning streak to seven games.

Toronto first baseman Edwin Encarnacion also had three hits, including his 15th homer of the season. Catcher Dioner Navarro and second baseman Steve Tolleson homered for the Blue Jays against Bedard, who allowed 13 hits and eight runs.

Encarnacion's homer against right-handed reliever Alex Colome in the sixth was his 13th of the month, a club record for May.

"I was thinking of maybe giving Cabrera a night off because he hasn't done well against Bedard in his career, and then he turns around and has a big night," Gibbons said.

Cabrera also hit a sacrifice fly in a four-run fifth inning against to finish the game 3-for-3 with a team-leading three RBIs.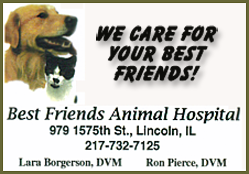 "When things are going good, they're going good," Gibbons said. "We had a couple of those dunk-shot hits that we dropped drop in there, too, and that's when you know things are going good."

Bedard said, "You're facing a hot team. They're hitting every hole. Everything was going their way. They hit good pitches and everything. When you're hot, everything falls, and everything was going their way."

Center fielder Desmond Jennings, first baseman James Loney and designated hitter David DeJesus homered against right-hander Drew Hutchison for the Rays, who had their four-game winning streak snapped.

"That was one of our better offensive nights, too," Tampa Bay manager Joe Maddon said. "They just put the heavy gloves on and beat us up tonight. They outpunched us. They got us in the corners, got us on the ropes and didn't let us up. It was just not enough. They kept adding on.

"They have such a good lineup, and when the bottom contributes like they did today, it makes it even more difficult."

Hutchison (4-3) allowed seven hits, four walks (one intentional) and five runs in five innings for his third successive win.

"I thought Hutch labored a little bit tonight," Gibbons said. "There wasn't whole lot of pop. It wasn't coming out real well. They were swinging, too."

Hutchison added, "It was just one of those nights, it was a grind. To be honest, that's really all there is to say about it. Nothing was good, nothing was sharp. I just was able to get through five."

He was thankful for the hitting support.

"They've been unbelievable," Hutchison said of his teammates. "They're pretty hot right now. Fortunately I had that, and they were able to overcome what I did."

Left-hander Aaron Loup took over for Toronto in the sixth and pitched two scoreless innings. Right-hander Todd Redmond and left-hander Rob Rasmussen followed with one shutout inning apiece to complete the win.

[to top of second column]
The Blue Jays (30-22) took a 2-0 lead in the first. Shortstop Jose Reyes led off with a bunt single and scored on a double off the top of the left field wall by Cabrera. Designated hitter Jose Bautista singled to score Cabrera.
The Rays (23-29) tied the game in the third. DeJesus hit his fifth homer of the season to right with one out. Third baseman Evan Longoria and left fielder Matt Joyce walked, and Jennings singled to load the bases. Loney hit a sacrifice fly to left.

The Blue Jays took a 5-2 lead in the fourth as Navarro and Tolleson homered on consecutive fastballs from Bedard. It was the second homer of the season for both. Right fielder Kevin Pillar singled (originally scored an error on second baseman Cole Figueroa but later changed). A sacrifice by center fielder Anthony Gose and a groundout by Reyes put Pillar at third, and Cabrera knocked him home with his third hit of the game.

Jennings followed a one-out double by Joyce in the fifth with his fifth homer of the season. Loney followed with his second homer of the season to tie the game at 5.

The Blue Jays took a 9-5 lead in their fifth, with doubles by Encarnacion and third baseman Brett Lawrie and a single by Navarro chasing Bedard. Colome took over and walked pinch hitter Juan Francisco. Gose's infield single loaded the bases. Reyes walked to force in a run, and Cabrera hit a sacrifice fly.

Bedard (2-3) wound up charged with eight runs on 13 hits in four-plus innings.

NOTES: The Rays put OF Brandon Guyer (left thumb fracture) on the 15-day disabled list. He was injured making a diving play Sunday on a double by OF Grady Sizemore in the fifth inning of Tampa Bay's 8-5 win over the Boston Red Sox. RHP Alex Colome was called up from Triple-A Durham, and he pitched four innings of two-run ball Monday. Colome was reinstated Sunday after serving a 50-day suspension for using a performance enhancing substance. ... After their two-run first, the Blue Jays have scored first in 33 games this season, tops in the majors. ... RHP Alex Cobb (1-1, 1.40 ERA) will start Tuesday for the Rays, his second start since being reinstated from the disabled list after recovering from a left oblique strain. LHP Mark Buehrle (8-1, 2.16 ERA) will start for the Blue Jays.
[© 2014 Thomson Reuters. All rights reserved.]
Copyright 2014 Reuters. All rights reserved. This material may not be published, broadcast, rewritten or redistributed.