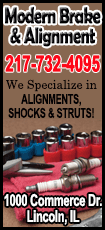 Kyle Kendrick rebounded after several of them.

The Phillies, no-hit by Los Angeles Dodgers right-hander Josh Beckett on Sunday, pounded the Colorado Rockies 9-0 Monday to end Kendrick's personal 10-game losing streak.

First baseman Ryan Howard homered and drove in a season-high five runs to pace Philadelphia's 12-hit attack. Howard finished with three hits, as did center fielder Ben Revere and second baseman Chase Utley. John Mayberry Jr. contributed a pinch-hit, two-run homer.

"That's the thing about this game -- you can have a bad day yesterday, but then you can go ... to the next day, and you start fresh, 0-and-0," Howard said. "I think everybody came in with that mindset."

Kendrick (1-5) long sought a fresh start, as he was winless since beating the Chicago Cubs on Aug. 6, 2013, a stretch of 17 starts. It was the longest losing streak of his career, the third-longest active streak in the major leagues and the longest by a Philadelphia pitcher since Matt Beech dropped 11 straight in 1996-97.

Working against the majors' highest-scoring team on Monday, Kendrick allowed six hits while striking out two and walking four in 6 2/3 innings.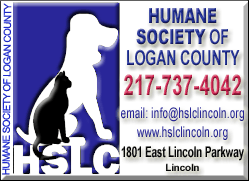 "Obviously, it was nice," he said. "The guys swung it well. I didn't have my best command. I had a lot of guys on base early and just made some pitches when I had to."

Kendrick, who worked with men on base in every inning, needed 93 pitches (59 strikes) to get through his start.

"I'm used to getting some (victories)," he said. "It was tough. Obviously, it was a little grind sometimes. You pitch well and don't get that (victory), obviously that's what we're playing for -- to win ballgames.

"You just have to keep going out there and try to keep games close, pitch deep into a game, but some of those wins and losses are sometimes out of your control, so you've just got to keep battling."

Reliever Mike Adams struck out Colorado shortstop Troy Tulowitzki with two men on to end the seventh, preserving what was then a 4-0 Philadelphia lead.

Antonio Bastardo and Justin De Fratus each followed with a scoreless inning of relief for Philadelphia, which handed the Rockies their second straight shutout and third of the season.

"We hit some balls well early, usually with two out, but couldn't put together an inning," Colorado manager Walt Weiss said. "Then the game got away from us."

In the meantime, the Phillies gave Kendrick some unaccustomed offensive support. They averaged just 2.51 runs a game during his losing streak.

Revere opened the bottom of the first by punching a single through the right side of the infield, Philadelphia's first hit since he singled in the seventh inning of Saturday's 5-3 victory over the Dodgers. However, Rockies right-hander Jhoulys Chacin, aided by a double play later in the first, pitched to the minimum number of batters over the first 3 2/3 innings.

[to top of second column]
Utley singled with two outs in the fourth, and he moved to second on the first of three wild pitches Chacin threw in the inning. Howard, hitless in his previous 17 at-bats, followed with an RBI single to right.
Revere drove in a run with an infield single in the fifth, and Utley singled to start the sixth. Howard then lined a 1-1 changeup from Chacin (0-4) into the center field seats for his eighth homer of the season, his first since May 8 against the Toronto Blue Jays, 15 games earlier.

Chacin went five-plus innings and allowed four runs on seven hits while striking out five and walking one.

The Rockies' most serious threat against Kendrick came when Tulowitzki singled and left fielder Carlos Gonzalez walked to open the sixth. Kendrick fanned catcher Wilin Rosario, retired first baseman Justin Morneau on a grounder and got second baseman Josh Rutledge on a foul pop-up to end the threat.

Philadelphia broke it open by scoring five times off the Colorado bullpen in the seventh. Utley doubled home the first of those runs, and Howard contributed a two-run single. Mayberry then hit a 2-2 pitch from reliever Rex Brothers into the left field seats for a two-run homer.

It was Mayberry's second homer of the season. Both came as a pinch hitter.

NOTES: The Phillies announced that LHP Cliff Lee, placed on the disabled list last week due to a strained left elbow, was re-evaluated Monday but not cleared to begin throwing. He will be evaluated again Thursday. He said he doesn't expect to be activated after the minimum 15-day stay on the DL. ... Philadelphia is 32-11 against the Rockies since the beginning of the 2008 season, the Phils' best record against any team. That includes a 19-4 mark in Citizens Bank Park. ... Phillies C Carlos Ruiz ended an 0-for-14 slump with a fifth-inning single. ... Rockies SS Troy Tulowitzki went 2-for-4, his 19th multi-hit game of the season. However, he committed a throwing error in the sixth inning, ending a 50-game streak without a miscue.
[© 2014 Thomson Reuters. All rights reserved.]
Copyright 2014 Reuters. All rights reserved. This material may not be published, broadcast, rewritten or redistributed.