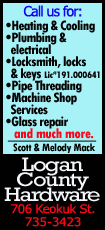 There was a message posted for A's hitters on the clubhouse wall about the importance of stringing together singles, doubles and walks, of grinding out at-bats and making opposing pitchers work deep into counts. Oh yeah, and that home runs could actually be rally killers at times.

Maybe the A's didn't stop to read the message as they headed down the tunnel toward the field.

The A's hit five home runs, including catcher Derek Norris' first career grand slam in the eighth inning off left-hander Phil Coke, and crushed the Tigers 10-0 in the opener of a four-game series.

Designated hitter Brandon Moss, first baseman Kyle Blanks, third baseman Josh Donaldson and left fielder Yoenis Cespedes each hit a solo home run off Tigers left-hander Drew Smyly, staking the A's to an early 4-0 lead.

The A's (31-20) scored only 13 runs and hit just .172 over their previous six games before busting loose Monday for 10 runs and 11 hits, five of those clearing the fence.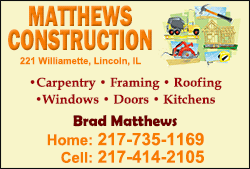 "I think that we need to hit home runs and we're going to hit home runs because of the guys we have in this locker room," Donaldson said. "I think we have done a great job all year of passing the baton. We went through a tough stretch in Toronto where those guys pitched really well. Sometimes you have to tip your hat to the opponent and turn the page."

White their hitters broke loose, the A's continued to get great pitching. A's left-hander Tommy Milone pitched 6 2/3 shutout innings and combined with relievers Dan Otero and Sean Doolittle for the shutout.

With no outs and the bases loaded in the bottom of the eighth, Norris crushed a pitch by Coke over the left-center-field fence for his fifth homer of the season.

"I started off the day and I was 0-for-4 and everyone was hitting homers and I was like, 'I'd love to get in on this action,'" Norris said. "It just happened to work out."

The Tigers (28-19) lost their third straight game and fell for the sixth time in their past seven games.

"We really didn't do anything very well," Tigers manager Brad Ausmus said. "Starting pitching is the issue. We're in a really long run right now. It's still just seven games out of 162. I'm still fully confident this pitching staff is extremely good. Of all the games this week, this one was the most disappointing."

The A's and Tigers met for the first time since the American League Division Series last year. Detroit beat Oakland in five games for the second straight season in the ALDS. Milone said facing the Tigers had him amped up more than usual.

"The first couple innings were pretty high energy," Milone said. "It took me a while to get calmed down. Luckily in those innings I was still able to perform and hit my spots and pitch how I usually pitch."

[to top of second column]
Milone (3-3) won his third straight game and improved to 3-0 for his career against Detroit. He allowed four hits, struck out six and walked two.
Making his first career start against the A's, Smyly (2-3) allowed six runs on eight hits, including the four home runs. Smyly had allowed just four home runs in 39 1/3 innings this season before facing the A's. They homered four times in the first three innings -- twice in the second and twice in the third.

"Honestly I felt like the ball was coming out of my hand pretty well," Smyly said. "I was attacking hitters and putting myself into good counts. I don't know how you give up four solo home runs in one game, but there it is. They hit my good pitches and hit my bad pitches."

Moss led off the second with his 12th home run of the season, giving the A's a 1-0 lead. Facing a defensive shift, Moss tried to bunt for a base hit, but he fouled off Smyly's first pitch. Moss sent Smyly's next pitch over the center field wall. Center fielder Austin Jackson nearly robbed Moss of a home run, leaping high and getting his glove on the ball as it went over the fence. But the ball popped out of the webbing, and Moss circled the bases.

With one out, Blanks made it 2-0, launching his first home run of the season and first as an Athletic. Blanks, who was traded by San Diego to the A's on May 15, ripped Smyly's 2-1 pitch, an 81-mph changeup that he left up on the zone.

Donaldson, who went 3-for-5 with two RBIs, lined Smyly's belt-high changeup over the left field fence with one out in the third for his 12th home run of the year. One batter later, Cespedes crushed a 3-2 slider to left for his ninth home run of the season.

NOTES: A's RHP Ryan Cook (right forearm strain) threw off flat ground Monday and will throw a bullpen session Tuesday for the first time since going on the disabled list, retroactive to May 8. ... Tigers 2B Ian Kinsler was out of the lineup for the first time this season after starting the first 46 games.
[© 2014 Thomson Reuters. All rights reserved.]
Copyright 2014 Reuters. All rights reserved. This material may not be published, broadcast, rewritten or redistributed.