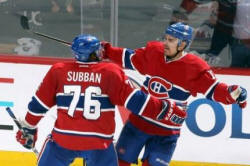 Canadiens Beat Rangers To Stay In Stanley Cup
Send a link to a friend Share
[May 28, 2014] (Reuters) - Rene Bourque scored a hat-trick as the Montreal Canadiens beat the New York Rangers 7-4 in a high-scoring thriller on Tuesday to stay alive in the National Hockey League's Eastern Conference finals.
Needing to win to avoid elimination in the best-of-seven series, the Canadiens won a wild and ill-tempered Game Five to reduce the deficit to 3-2 and retain some hope of reaching the Stanley Cup finals for the first time in 21 years.

The next game will be in New York on Thursday with the eventual winner to play either the Los Angeles Kings or the Chicago Blackhawks for the NHL championship.

"Sometimes it seems that wherever you're going the puck seems to be following you," said Bourque.

"My linemates did a great job of getting the puck to me and we had a lot of shots on net."

Montreal got off to a flying start on home ice when Canadiens forward Alex Galchenyuk tipped in a slap shot from PK Subban to score inside the first two minutes from a power-play after New York's Chris Kreider was sent to the penalty box for tripping.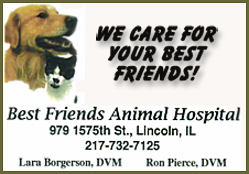 That goal set the tone for a chaotic slugfest between the two Original Six rivals with the Rangers leveling the game midway through the opening period when Derek Stepan, who was recalled despite suffering a broken jaw in Game Three, scoring from a wrist shot.

The Habs regained the lead two minutes later when Tomas Plekanec snapped a shot past New York's unsighted goaltender Henrik Lundqvist to end the first period 2-1 in front.

There were six goals, three from each team, in a crazy second period that ended with Montreal leading 5-4.

The Canadiens, who lost the first two games of the series at home, extended their lead to 4-1 early in the second period when Max Pacioretty then Bourque both scored.

"Rene Bourque played a great game. He was a force out there, you know?" said Canadiens' head coach Michel Therrien.

"He's a very good scorer, so definitely that was a great performance by him."

New York coach Alain Vigneault took the unusual step of replacing Lundqvist, who allowed four goals from 14 shots, with Cam Talbot and the visitors responded with three goals in a four and a half minute blitz.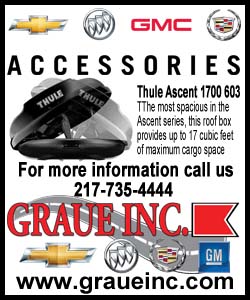 "I pulled him because I thought at that time we needed a little momentum shift, and I thought it might catch everybody's attention," Vigneault said.
"It did for a while but obviously it didn't work out."

Rick Nash started the comeback with a power play goal then Stepan beat Canadiens' goalie Dustin Tokarski, who made 23 saves, and Kreider scored his second off a power-play when Plekanec was penalized for diving.

But Montreal regained control when Bourque scored late in the second period then early in the third as New York's frustrations boiled over.

John Moore was given a five-minute major penalty for elbowing Dale Weise that could lead to a possible suspension before Montreal's David Desharnais finished off the scoring with an empty netter less than five minutes from the end.

"The league will do what it has to do. I think he was penalized on the ice," Vigneault said.

"John is definitely not the type of player to try to hurt someone, but it was a late hit and it was the right call on the ice."

(Reporting by Julian Linden in New York; editing by Greg Stutchbury)
[© 2014 Thomson Reuters. All rights reserved.]
Copyright 2014 Reuters. All rights reserved. This material may not be published, broadcast, rewritten or redistributed.