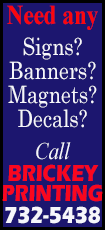 Blue Jays 9, Rays 6

Mark Buehrle pitched into the seventh inning to earn his Major League-leading ninth win as the Toronto Blue Jays defeated the Tampa Bay Rays and extended their winning streak to eight games.

Buehrle (9-1) allowed eight hits and four runs (three earned) in 6-2/3 innings.

First baseman Adam Lind, designated hitter Edwin Encarnacion and third baseman Juan Francisco all homered for the Blue Jays.

Sean Rodriguez drove in three runs for the Rays but starter Alex Cobb (1-2) allowed six runs in his second start since returning from the disabled list.

- - -

Cardinals 6, Yankees 0

St Louis' Lance Lynn threw the first complete game shutout of his career as he walked three and struck out two while giving up five hits to beat the Yankees.

Matt Holliday led a 10-hit attack for the Cardinals (29-23) by going 3-for-4 with two runs.

- - -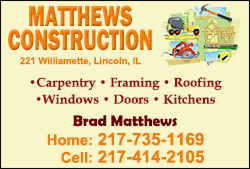 Brewers 7, Orioles 6 (10 innings)

Yovani Gallardo's pinch-hit double in the 10th inning gave the Milwaukee Brewers a victory over the Baltimore Orioles, who had erased a 5-0 deficit and went ahead on Steve Pearce's pinch-hit home run in the seventh off right-hander Matt Garza.

- - -

Red Sox 6, Braves 3

The Boston Red Sox, sparked by a two-out single from Jackie Bradley Jr., scored four runs in the seventh inning to record a come-from-behind win over the Atlanta Braves.

Jon Lester allowed three runs over six innings to get the win and Boston won a second straight against Atlanta after a 10-game losing streak.

- - -

Rockies 6, Phillies 2

Colorado's Wilin Rosario hit a three-run homer to snap a tie in the seventh inning that helped the Rockies beat the Philadelphia Phillies.

Jorge De La Rosa (6-3) pitched six strong innings to earn his sixth successive victory for Colorado.

- - -

Mets 4, Pirates 2

Juan Lagares' second run-scoring hit, a one-out single in the sixth, snapped a tie and lifted the New York Mets to a win over the Pittsburgh Pirates.

The Mets, playing their first game under new hitting coach Lamar Johnson, recorded just their fourth win in 13 games.

- - -

Twins 4, Rangers 3

The Minnesota Twins scored two runs in the bottom of the ninth inning, erasing a one-run deficit, to beat the Texas Rangers.

Eduardo Nunez had the game-tying RBI in the ninth before and Minnesota scoring the winning run on an error.

- - -

Astros 3, Royals 0

Collin McHugh pitched seven scoreless innings and Alex Presley had his second consecutive three-hit game to help the Houston Astros beat the Kansas City Royals.

It was the Astros' fourth successive win, while the Royals lost for the sixth time in eight games.

- - -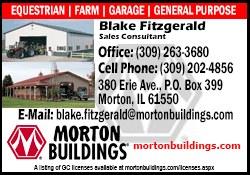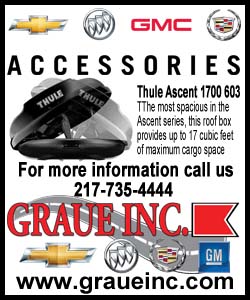 Angels 6, Mariners 4

C.J. Cron went 2-for-4 with two RBIs to help lead the Los Angeles Angels past Seattle.

Los Angeles (29-22) had six extra-base hits, including five doubles. Four of those came in a three-run second inning that helped the Angels jump out to a 3-0 lead and they never trailed.

- - -
White Sox 2, Indians 1

Gordon Beckham's fifth-inning solo home run gave the Chicago White Sox the winning margin in a victory over the Cleveland Indians that did not end until early on Wednesday morning.

The threat of rain forced a 41-minute delay at the start and a downpour prompted a one-hour, 58-minute stoppage after three innings. The game finally ended shortly before 1 a.m.

The win was the second in a row for the White Sox, while the Indians dropped their third straight game.

- - -

Tigers 6, A's 5

Miguel Cabrera and Torii Hunter hit solo home runs, and the Detroit Tigers snapped their three-game losing streak with a come-from-behind victory over the Oakland A's.

Catcher John Jaso hit a two-run homer for the A's, who beat the Tigers 10-0 on Monday in the opener of the four-game series.

- - -

Dodgers 6, Reds 3

Center fielder Andre Ethier homered and drove in four runs, sparking the Los Angeles Dodgers to a victory over the Cincinnati Reds.

The Dodgers (29-24) won for the sixth time in eight games and handed the Reds (22-28) their fourth consecutive defeat.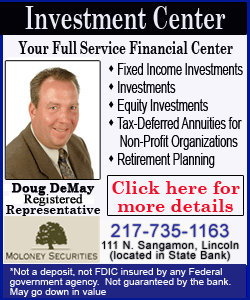 - - -

Giants 4, Cubs 0

Tim Hudson maintained his excellent home form with seven innings of shutout ball, pitching the San Francisco Giants to a victory over the Chicago Cubs.

Angel Pagan scored after each of two singles, catcher Buster Posey hit two sacrifice flies, and Giants (33-19) third baseman Pablo Sandoval drove in a run for a seventh consecutive game to support Hudson (5-2) and even the three-game series at 1-1.

- - -

Padres 4, Diamondbacks 3

Tommy Medica hit a tie-breaking solo home run with two outs in the eighth-inning and right-hander Huston Street remained perfect in save opportunities this season as the San Diego Padres (24-29) edged the Diamondbacks.

The first baseman lined his second homer of the season into the first row of the left field seats, the first earned run allowed by Arizona right-hander Evan Marshall (2-1) in 9 2/3 innings since being promoted from Triple-A Reno three weeks ago. (Compiled by Jahmal Corner; Editing by John O'Brien)
[© 2014 Thomson Reuters. All rights reserved.]
Copyright 2014 Reuters. All rights reserved. This material may not be published, broadcast, rewritten or redistributed.