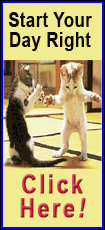 Speedy outfielder Rajai Davis came off the bench as a pinch runner in the top of the eighth inning of a tie game and gave the Tigers exactly what they needed, sparking them to a 6-5 victory with his fearless baserunning.

With one out in the eighth, left fielder J.D. Martinez worked a walk off left-hander Fernando Abad (0-2) and gave way to Davis. The pinch runner moved to second on a passed ball charged to catcher Derek Norris, then swiped third on a delayed steal, his 16th theft of the season. As Norris tossed the ball back softly to Abad from his crouch, Davis took off and stole the bag without a throw.

After pinch hitter Nick Castellanos walked, right-hander Luke Gregerson came on to face Austin Jackson. The Detroit center fielder brought home Davis with a ground ball in the shortstop hole. A's shortstop Jed Lowrie got the force at second, but Jackson beat second baseman Eric Sogard's throw to first.

"I haven't done that in a while," said Davis, a former Athletic, said of the delayed steal. "Caught them off guard. I figured nobody was expecting it except me."

Tigers manager Brad Ausmus said his "heart stopped" when he saw Davis take off for third.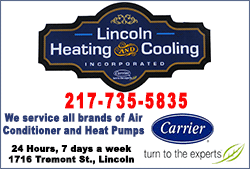 "Raj was just being Raj," Ausmus said. "He likes to wreak havoc on the bases. He noticed the pitcher wasn't paying attention to him. He has the green light."

Said Davis: "My heart would have stopped too if I was Brad."

A's manager Bob Melvin called Davis' steal the difference in the game.

"He timed it perfectly," Melvin said. "As soon as (Norris) let go of the ball, he took off. ... That's a big chance he took, and it paid off."

First baseman Miguel Cabrera and right fielder Torii Hunter hit solo home runs for the Tigers. Catcher John Jaso hit a two-run homer for the A's, who beat the Tigers 10-0 Monday in the opener of the four-game series.

The game was billed as a marquee pitching matchup between two of baseball's best starters, Detroit's Max Scherzer, the 2013 American League Cy Young Award winner, and Oakland's Sonny Gray. Both right-handers struggled, and neither one figured in the decision.

Scherzer allowed five runs on eight hits, including Jaso's two-run homer, over six innings. He hit a batter, balked home a run, struck out four and walked two. However, he kept his six-game winning streak alive and saw his team come back to win.

"We knew we were in a funk," Scherzer said. "We knew we hadn't been playing our best baseball. It's definitely good to get a win like this."

Gray allowed a season-high four runs on eight hits, including a solo home run by Cabrera, over six innings. In each of his first 10 starts this season, Gray pitched at least six innings and allowed three or fewer runs, the longest such streak by an Athletics pitcher since at least 1914. The Tigers needed just four innings to score four runs and end Gray's streak.

[to top of second column]
"It definitely was a battle tonight," Gray said. "I thought I was throwing some good pitches, and they were putting some swings on the ball. They have a really, really good lineup, and sometimes if you're not spot-on, they'll make it tough on you."

The A's scored three runs off Scherzer in the bottom of the fourth to take a 5-4 lead, but the Tigers pulled even in the seventh when Hunter sent a pitch from reliever Dan Otero over the center field fence with one out for his seventh home run of the year. The homer was Hunter's 23rd career game-tying or go-ahead blast in the seventh inning or later. His last one came on Aug. 29, 2013, against the A's.

"I love pressure situations," Hunter said. "I always have."

Tigers reliever Al Alburquerque (2-1) threw a scoreless seventh and got the win. Joba Chamberlain tossed a scoreless eighth, and closer Joe Nathan pitched a scoreless ninth for his 12th save of the season.

NOTES: Oakland RHP Ryan Cook took another big step Tuesday in his recovery from a right forearm strain, throwing a bullpen session for the first time since going on the disabled list on May 8. Cook said he threw 20 pitches, used all of his repertoire and felt tremendous. He said he is scheduled to throw another bullpen session Thursday. If Cook continues recovering at this rate, he might need just a brief rehab assignment before being activated, A's manager Bob Melvin said. ... Tigers 2B Ian Kinsler returned to the starting lineup Tuesday, one day after his first day off of the season. He went 0-for-5. ... The first balloting numbers were released Tuesday for the 85th All-Star Game, and Oakland's Josh Donaldson leads all American League third basemen with 464,367 votes. The A's haven't had a position player on the AL All-Star team since C Ramon Hernandez in 2003. ... Tigers 1B Miguel Cabrera and Kinsler are the top vote-getters at their positions for the AL All-Star team.
[© 2014 Thomson Reuters. All rights reserved.]
Copyright 2014 Reuters. All rights reserved. This material may not be published, broadcast, rewritten or redistributed.