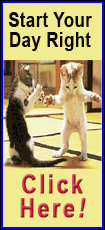 Tuesday, the Brewers watched a 5-0 lead disappear, but rallied in the ninth and avoided a total collapse when Yovani Gallardo came through with a pinch-hit RBI double in the 10th to give Milwaukee a 7-6 victory at Miller Park.

"That was huge," Brewers manager Ron Roenicke said. "A strange way to win it, but it was huge."

With the Brewers out of pinch hitters, Gallardo, Milwaukee's scheduled starter for Wednesday's series finale, was Roenicke's best available option in the 10th.

A career .202 hitter with 12 home runs and 41 RBIs, looked at two quick fastballs from Orioles' left-hander T.J. MacFarland before slapping an 2-0 fastball off the warning track in left to drive home third baseman Mark Reynolds.

"We work on it for that type of situation," said Gallardo. "That's one of the reasons we're out there hitting every day before the position players, because you never know."

Gallardo's clutch at-bat took let the Brewers' offense off the hook for another lackluster performance.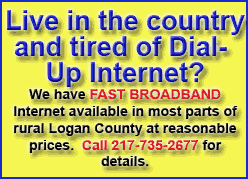 Milwaukee built its early lead behind home runs from center fielder Carlos Gomez, Reynolds and left fielder Khris Davis, but after Davis led off the fourth with his eighth homer of the season, the Brewers mustered just four hits over the final five innings and left the bases loaded in the eighth.

The Orioles chipped away against right-hander Matt Garza, getting on the board when left fielder Nelson Cruz hit his 17th home run of the season to lead off the fifth then added two in the sixth to make it a 5-3 game.

Garza, looking for his first victory since May 5, walked Cruz to open the seventh then retired shortstop J.J. Hardy but Brewers shortstop Jean Segura flubbed the toss to second on what would have been a double-play ball by catcher Nick Hundley.

Both runners advanced on second baseman Jonathan Schoop's bouncer to short but Garza left a 3-1 fastball over the plate for pinch-hitter Steve Pearce, who sent it to left for his fourth home run of the season.

"Going into the seventh inning, he gave up three hits and three runs and I was trying to figure out when was a good time to make a move to get him out of there," After we made the error, I thought he deserved to be in there and try to finish that inning."

Garza would face one more batter before giving way to lefty Will Smith. He was charged with six runs -- three earned -- on five hits with two walks and nine strikeouts.

Baltimore caught a break in the eighth when right-hander Darren O'Day gave up a leadoff double to Lucroy, then walked pinch-hitter Scooter Genentt (intentionally) and Davis.

That brought up Reynolds, who was already 2-2 on the day and reached on an error but after working the count to 2-2, Reynolds smoked a fastball right at third baseman Manny Machado and pinch-hitter Irving Falu grounded out against left-hander Brian Matusz to end the inning.

[to top of second column]
Milwaukee stranded eight on base and was 2-for-11 with runners in scoring position, but got a badly-needed run in the ninth on Lurcoy's RBI single off left-hander Zach Britton.

"If I was to go back out there, I'd throw the same pitch, same location," Britton said. "You hope maybe (Lucroy) hits the ball a little harder, Manny gets there a little quicker. That is just about it. That is just not the way it was today."

First basemen drew an intentional walk off right-hander Francisco Rodriguez (2-1) in the Orioles' tenth but we left stranded when Cruz bounced out.

McFarland (0-1) retired Gennett and Davis to open the inning, then intentionally walked Reynolds, knowing the Brewers were out of position players.

Still, Orioles manager Buck Showalter knew the risk.

"There are some decent hitting pitchers over here, we knew that coming in," said Showalter, who had pinch-hit his own Wednesday starter, Bud Norris, earlier in the game. "I was hoping (Gallardo) had gone home to get ready for tomorrow. We knew he was over there."

The walk-off pinch-hit by Gallardo was the first by an MLB pitcher since the Brewers' Glendon Rusch did it on April 19, 2003.

NOTES: Orioles 1B Chris Davis was back in the starting lineup after missing two games to be with his wife, who gave birth to the couple's first child Sunday. ... Upon reinstating Davis from the paternity list, the Orioles optioned C Steve Clevenger to Triple-A Norfolk. ... Brewers LF Khris Davis revealed that he received a death threat earlier in the season. Brewers officials said the matter was investigated and handled by Major League Baseball security, but they couldn't offer further details.
[© 2014 Thomson Reuters. All rights reserved.]
Copyright 2014 Reuters. All rights reserved. This material may not be published, broadcast, rewritten or redistributed.