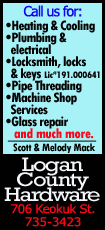 McHugh pitched seven scoreless innings Tuesday, and center fielder Alex Presley had his second consecutive three-hit game and drove in a run as the Astros blanked the Kansas City Royals 3-0.

The Astros (21-32) won their season-best fourth in a row, all on the road. The Royals (24-27) lost for the sixth time in eight games to drop three games below .500 for the first time since May 5.

McHugh (3-3) allowed five hits, all singles, struck out nine and walked none while recording his first victory since April 27. The right-hander went a combined 0-4 with a 10.04 ERA last season for New York and Colorado in seven games, including five starts.

"The curveball was probably my most effective pitch," McHugh said of Tuesday's game. "I think my best pitch is always a well-located fastball, but the more you can locate that, the better it makes your off-speed stuff."

Catcher Jason Castro said McHugh's curveball "was outstanding again."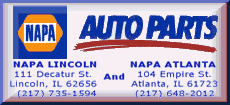 The Royals' advance scouts knew all about McHugh's deadly curve.

"This kid is yet to give up a hit the whole year long on his curveball, and it's a great one," Kansas City manager Ned Yost said. "He's got a really good slider, and he spots his fastball well. In that aspect, he threw the ball really well.

"But on the other aspect, I just have higher expectations for our offense that we should be able to compete against high-caliber guys when they are on top of their games."

Left-hander Tony Sipp and right-hander Chad Qualls retired all six batters they faced to complete the Astros' second shutout of the season.

"Watching from the 'pen is like watching a good movie," Sipp said. "You don't want to come in and mess up the ending."

The Astros pulled away from the Royals with a two-run eighth. Catcher Jason Castro began the inning with a double and advanced to third on a groundout. After pinch hitter Jesus Guzman walked, Castro scored on left-hander Tim Collins' wild pitch. Left fielder Robbie Grossman singled, and Presley capped the inning with a sacrifice fly.

The Astros loaded the bases with two out in the sixth when first baseman Marc Krauss was hit by a pitch and Grossman and Presley singled.

Royals right-hander Jeremy Guthrie got out of the jam, and Kansas City manager Ned Yost got kicked out of the game. After Presley's line-drive single, Yost came to the mound, but not to make a pitching change. Yost waited until plate umpire Kerwin Danley came out, and he was quickly ejected after a few words.

"I lost my frustration," Yost said. "I got frustrated on some calls I thought Jeremy should have got. It's mostly my fault."

[to top of second column]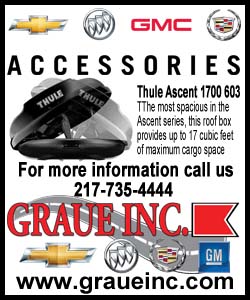 Guthrie retired shortstop Marvin Gonzalez on a grounder to leave the bases loaded.

Guthrie (2-4) was pulled after six innings and 105 pitches. He allowed one run on seven hits while walking three and striking out five. In his past three starts, the Royals have scored one run while he was on the mound, and they were shut out twice.
"I can never complain," Guthrie said. "I've been given a ton of run support, not only this season but as long as I've been a Kansas City Royal. I'm the last guy to feel like the offense isn't doing their part. I don't ever feel that way toward them."

In the fourth inning, Guthrie walked designated hitter Dexter Fowler and Castro. Third baseman Matt Dominguez singled to center, scoring Fowler as the Astros grabbed a 1-0 lead. Fowler walked for the 23rd time in May, the top figure in the American League.

The Royals lost for the 23rd time in 27 games when they failed to score more than three runs.

"We've got to figure out a way to produce runs and do what we can 'cause the pitching staff is doing way too well right now to be giving them this kind of run support," said first baseman Eric Hosmer, who went 0-for-4. "We've just got to flat out figure a way to get it done."

NOTES: Kansas City RHP Yordano Ventura, who left with a sore elbow in the third inning Monday, is expected to miss just one start. A MRI exam Tuesday revealed no ligament damage. The Royals have yet to announce who will start Saturday in Ventura's place at Toronto. ... RHP Kyle Zimmer, the fifth player picked in the 2012 draft and the Royals' top pitching prospect, has a right lat tear. He will be out six to eight weeks before resuming a throwing program. ... Astros LHP Dallas Keuchel was selected the American League Player of the Week after going 2-0 with a 1.02 ERA in two starts. He is the first Astros southpaw to win the award since Bob Knepper in 1981. ... Houston 2B Jose Altuve increased his major-league-leading hit total to 72 when he singled to lead off the game. He ended the night 1-for-5.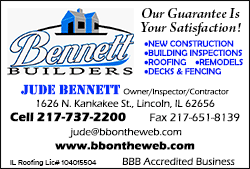 [© 2014 Thomson Reuters. All rights reserved.]
Copyright 2014 Reuters. All rights reserved. This material may not be published, broadcast, rewritten or redistributed.