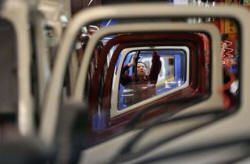 China's official PMI to rise slightly in May
Send a link to a friend Share
[May 29, 2014] BEIJING (Reuters) - Growth in China's manufacturing sector may have quickened slightly in May on an expected improvement in demand, a Reuters poll found, adding to budding hopes that the world's second-biggest economy may be stabilizing.
China's official purchasing managers' index (PMI) is forecast to edge up to 50.6 in May, the median estimate from 10 economists showed, inching further above the 50-point level separating a monthly expansion in activity from a contraction.

Any pick-up in activity -- April's PMI reading was 50.4 -- would reinforce a recovery trend highlighted in a private PMI survey released earlier this month that showed a surprisingly big turnaround in parts of China's factory sector.

The preliminary HSBC/Markit survey released last week showed Chinese factories turned in their best performance this year as measures of local and foreign demand improved sharply, though the turnaround was not enough to save the industry from a mild contraction as a whole.

But those looking for the upcoming PMI survey to show an equally upbeat improvement may be disappointed, said Julian Evans-Pritchard from Capital Economics in Singapore.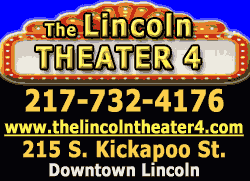 Unlike the HSBC/Markit PMI that is biased towards smaller-sized factories, the official PMI favors large manufacturers in heavy industries such as steel and car production, which are among the hardest hit in the latest slowdown.

"Although the official PMI will improve, it will not improve by as much as the HSBC PMI," Evans-Pritchard said.

"In heavy industry, weakness has continued, especially with the cooldown in the property sector."

The property market, a sector that contributes around 15 percent of China's economic growth, has cooled markedly this year, with average home price growth falling to a near one-year low in April.

The slowdown in the real estate market has fueled concerns that it may drag the already sluggish economy into a deeper downturn than authorities and investors are prepared for.

China's economy grew at its weakest pace in 18 months in the first quarter, expanding by just 7.4 percent, and growth is expected to hit a 24-year low of 7.3 percent for the year.

Apart from the mild improvements in the PMI surveys, China's economic data this year has mostly underwhelmed. For instance, growth in investment, output and consumption all missed market expectations in April to show across-the-board weakness.

Below is a table of the PMI forecasts.

ANZ 50.8

Capital Economics 50.5

China Merchant Securities 50.8

China Minzu Securities 50.5

Daiwa Capital Markets 50.5

Guotai Junan Securities 50.4

Haitong Securities 50.4

Industrial Bank 50.6

ING Financial Markets 50.8

Shanghai Securities 50.6

Median 50.6

(Reporting by Koh Gui Qing; Editing by Kim Coghill)
[© 2014 Thomson Reuters. All rights reserved.]
Copyright 2014 Reuters. All rights reserved. This material may not be published, broadcast, rewritten or redistributed.