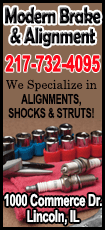 A Navy task force is reassessing the program after Defense Secretary Chuck Hagel expressed significant concerns about the survivability and firepower of the LCS ships, and ordered a pause in orders after 32 ships.

The Navy has so far ordered 24 of the 52 ships planned for the program from the two companies that build them, Lockheed Martin Corp and Australia's Austal.

Mabus told Reuters he did not want to skew the results of the task force review, which is due to be completed by July 31 in time to inform the fiscal 2016 budget deliberations, and said he was anxious to learn about any concerns or problems.

But he left no doubt about his confidence in the program, which has seen ship costs drop by more than half to about $350 million each and said the equipment packages now cost $25 million to $75 million each, far less than expected.

Military commanders were clamoring for more of the fast, agile coastal warships, which can access coastal areas too shallow for U.S. Navy destroyers and other warships, Mabus said in an interview at his Pentagon office.

Crew rotations also allowed the ships to remain deployed far longer than other warships, he said.

He said he would travel to Hawaii in July to visit the USS Independence, an aluminum trimaran-design LCS ship built by Austal that will take part in the large "Rim of the Pacific" naval exercises planned for June and July.

Sending the ship to the naval exercise, which will include China and many other countries, would help U.S. allies see the ship's speed and capabilities, but also demonstrate the Navy's commitment to the ships, Mabus said.

He said the breadth of the task force review should help address lingering concerns about the program, which has seen major cost reductions in recent years after sharp increases at the start of the program.

'WARFARE OF THE FUTURE'

"What I'm hoping is that this task force will put to rest whatever questions there are," Mabus said, adding the Navy still had a need for 52 small surface ships and could not execute its war plans without them.

"I want this to be a straight-up review. If there are issues, I want to know about them, and solutions for how do we get there," Mabus said. "But we have got to have 52 small surface combatants, and we've got to do it within the budget."

[to top of second column]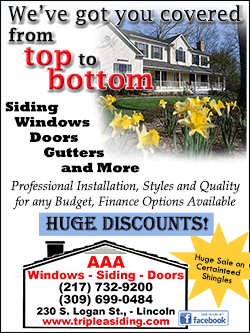 In February, the Pentagon's No. 2 official at the time, Christine Fox, questioned the ability of LCS ships to survive an attack, given advances in anti-ship munitions being developed by potential adversaries.

Hagel later announced plans to pause LCS orders and reassess the program's future. Lockheed and Austal last week sent the task force their best ideas for a revamped ship.

Mabus said the program had been sharply criticized, given early cost growth and its new modular design, which allows the ships to swap out equipment for different missions such as fighting submarines, surface warfare or hunting for mines.

But he said the way the LCS ships were designed would allow the Navy to upgrade the ships more rapidly and affordably than if the equipment was "hard-wired" in.

"It's the warfare of the future. It's the way we've got to head because of the tremendous expense of building platforms," Mabus said, recalling the Wang computers still used by the State Department when he was the U.S. envoy to Saudi Arabia 20 years ago, long after the company that made them went out of business.

"We have a habit in government of taking a long time to buy staff and hard-wiring technology in," he said. Using a modular "open architecture" approach would allow the Navy to swap out software and keep ships more up to date, he said.

(Reporting by Andrea Shalal; Editing by Peter Cooney and Ken Wills)
[© 2014 Thomson Reuters. All rights reserved.]
Copyright 2014 Reuters. All rights reserved. This material may not be published, broadcast, rewritten or redistributed.