While Hollande reacted to defeat in March's town hall elections by bringing in a new prime minister and promising to speed up reform of France's complex local government, faced with the rise of the far-right he has this week merely reiterated his call for Europe to re-focus on economic growth and investment.

Officials say France will not only maintain its structural reforms and hit deficit and debt targets, but will also tilt policy towards growth and social justice to counter the surging National Front.

Some fear Hollande may not be able to square the circle.

Business leaders are worried there could be a new U-turn only months after he announced a pro-business switch with plans to phase out 30 billion euros in payroll tax over the next three years as he squeezes 50 billion euros of cuts from state spending.

"There are constant back and forths, contradictory signals ... Businesses are very nervous and worried about the government's actions," Pierre Gattaz, head of the Medef national employers federation, told Reuters.


"We have not yet fixed any of the French economy's woes: neither competitiveness nor complexity."

Those concerns were borne out by data showing the euro zone's second largest economy achieved no growth in the first quarter as consumer spending shrinks, export growth slows and unemployment holds stubbornly high above 10 percent.

For some Socialist lawmakers the weakness of the economy and the rise of the National Front make the argument that France needs more flexibility from EU partners and that the bloc's policy should better support growth.

"France's weakness today is also its strength," Socialist lawmaker Christophe Caresche said, putting bluntly what some French officials are saying privately.

"Either the Germans sit back and watch France sink deeper in the crisis - for which they will also pay a price - or they realize what is going on and what they have to do, namely to be more flexible, have a more active investment policy at European level," Caresche told Reuters.

CHANGE OF FOCUS?

At a somber gathering of EU leaders in Brussels to pick through the results of elections where Euroskeptics made broad gains, Hollande explicitly put the blame on the bloc's focus on budgetary austerity and urged a "re-orientation".

He may have done so from a position of weakness, his defeat made all the more striking by the victory of ruling German conservatives and Italian Prime Minister Matteo Renzi, who also wants a greater focus on growth but is eyeing tough reforms.

But at a time when the growing hostility to austerity among European voters is leading even Berlin to talk of the need to focus more on jobs, the European Commission - which will soon have a new line-up - and other EU states could temper their approach to France.

The Commission has already granted Paris an extra two years to get its budget deficit down to the EU limit.

"The FN win is something EU leaders and officials will have in mind and they could have a slightly more careful approach," Brussels-based CEPS think-tank researcher Marco Incerti said, although he did not expect a complete change of tack.

[to top of second column]
"What could play an even more significant role is that other countries, including Italy, which will take over the EU presidency in July, are calling for a softening of EU rules."
The first test will come when the European Commission's reports on member states fiscal policies on June 2, followed by the French government's supplementary budget for 2014 scheduled for June 11.
While Hollande has a stable majority in parliament, 41 deputies abstained in the vote for a three-year, 50-billion euro plan to cut public spending in April.

The rare dissent meant the measure was only approved with a narrow majority and rebel lawmakers have given notice they will propose amendments to the supplementary budget that could threaten its goal of keeping deficit cuts on track.

"COMING TO FRANCE'S RESCUE"

The International Monetary Fund warned this month about the risk of slippage in implementing the government's fiscal plans because of the triple commitment to cut taxes and spending and shrink the deficit.

Those fears were amplified by France's state Court of Auditors which warned on Wednesday on this year's 2014 tax intake after a 14.6-billion-euro shortfall in 2013.

The European Commission has already said it sees Paris missing a deadline to bring its public deficit down to the EU's 3-percent-of-GDP ceiling in 2015.

While the real crunch on the deficit could come in October when the European Commission reviews France's 2015 budget plans, French officials expect the EU executive to renew calls next week to open up the economy, cut red tape and make labor rules more flexible.

There will be a lot of focus on how strongly it will word any warning to France and the degree of pressure on reforms, especially after Hollande lashed back at the Commission last year for trying to "dictate" terms of France's pension reform.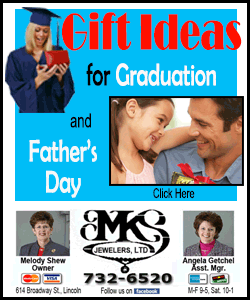 For some of France's neighbors the fact that the same messages are repeated every year is proof it is not doing enough.

The French discourse is "Germany must come to France's rescue and change all of Europe's policies ... but in Germany we see no contradiction between tidying up finances and growth," a high-ranking German official said.

"All of the euro zone countries have made efforts with structural reforms. Where are the French reforms?"

(Additional reporting by Emmanuel Jarry and Yves Clarisse. Editing by Mark John)
[© 2014 Thomson Reuters. All rights reserved.]
Copyright 2014 Reuters. All rights reserved. This material may not be published, broadcast, rewritten or redistributed.