A.J. Pollock had two hits and two RBIs in an eight-run first inning, and Paul Goldschmidt and Martin Prado added two-run home runs in a 12-6 victory over the Padres at Chase Field.

"We'll take the win any day. To get it on a manager's birthday, even better," Goldschmidt said.

"It's excellent," Gibson said.

The D-backs (22-33) set season highs for a single inning in runs and hits (eight) in the first while knocking out Padres starter Tim Stauffer. The right-hander gave up seven runs in one-third of an inning, bumping his ERA from 1.90 to 4.50.

Goldschmidt had three hits, including his 10th homer of the season, and three RBIs. His home run, which gave the Diamondbacks a 12-4 lead in the seventh inning, was measured at 460 feet. He could not recall hitting one longer.

"It's good to get the lead," the Arizona first baseman said. "A lot of good at-bats by guys, and we were able to get the starting pitcher out."

Prado drove in three and homered for the second consecutive game. The Diamondbacks third baseman did not homer in his first 213 plate appearances this season.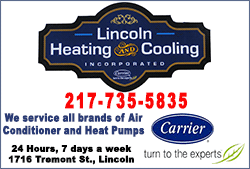 Shortstop Chris Owings had his first four-hit game for the D-backs, who have won six of their past eight series.

Prado, right fielder Gerardo Parra and catcher Miguel Montero had two hits apiece for Arizona, which finished with 17.

Left fielder Tommy Medica hit a double, a triple and a home run and drove in three runs for San Diego, which lost for the seventh time in 10 games.

Medica flied out to center field for the second out in the ninth inning. The Padres (24-30) have never had a cycle in their 46-year history.

"I saw that I might get a chance, but it is what it is," Medica said. "It is not what you are really looking forward to in the game. You are trying to win the game, but when the opportunity presented itself ... it didn't happen."

Medica hit a hard shot to third base in the second inning that was ruled an error on Prado, one of his two in the game.

"Definitely," Medica said when asked if it could have been scored a hit. "Prado is great player. I don't know if they are thinking it might be routine for him. It is what it is."

Second baseman Jedd Gyorko, center fielder Cameron Maybin and shortstop Everth Cabrera each had two hits for the Padres, who trailed 10-0 after two innings.

Pollock and Parra had two hits in the first inning. Pollock opened the inning with a single, and he doubled in two runs when he came up again with runners on second and third and two outs.

[to top of second column]
Parra and Goldschmidt had RBI doubles in the inning, Prado and Owings had RBI singles, and left fielder Ender Inciarte added a two-run single for his first two RBIs in the major leagues.

"Baseball at times is a very cruel game," San Diego manager Bud Black said. "Pollock's (single) was just a bounding ground ball that was hit in the right spot. Parra, a bounding ball hit in the right spot and not hit hard. Goldschmidt, just a blooper down the right field line. Not hit hard.
"You look up and it is guys on second and third and one run in and they haven't hit the ball hard and we are behind the eight ball right away. We just couldn't recover."

Prado's two-run homer in the second inning made it 10-0.

Arizona right-hander Chase Anderson (3-0) gave up four runs, one earned, in five innings. He was struck by a hard line drive in his left leg in the Padres' three-run fifth but got the final out of the inning before being replaced. He has won all of his major league starts.

Medica tripled and scored on a groundout in the fourth and had a two-run double to cap a three-run fifth to make it 10-4. Medica's leadoff homer started a two-run eighth.

NOTES: Arizona SS Cliff Pennington was scratched from the starting lineup with a bruised thumb suffered in the first inning of Tuesday's game. Chris Owings started in his place. ... Arizona purchased the contract of INF/OF Nick Evans from Triple-A Reno and optioned OF Alfredo Marte to Reno. Evans, 28, was hitting .335 with 15 doubles, 11 home runs and 44 RBIs in 44 games. He was tied for the Pacific Coast League in RBIs. Evans, a Phoenix-area native who signed with the New York Mets in the fifth round of the 2004 draft, played parts of four seasons with the Mets in 2008-11. ... San Diego acquired RHP Ronald Herrera from Oakland to complete the May 14 trade that sent OF Kyle Blanks to the A's. Herrera, 19, is to report to Class A Fort Wayne. ... San Diego C Yasmani Grandal, who left Tuesday's game after being struck in the glove hand by a swing, was in the starting lineup Wednesday after X-rays were negative. He went 0-for-3 with a walk.
[© 2014 Thomson Reuters. All rights reserved.]
Copyright 2014 Reuters. All rights reserved. This material may not be published, broadcast, rewritten or redistributed.