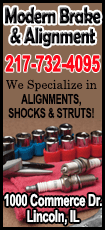 The only question was whether the ball would stay fair or hook foul. So Donaldson, who remained at home plate, watched, like everyone else at the O.co Coliseum on Wednesday night.

"I was just praying inside that it would stay fair," Donaldson said.

Donaldson's prayers were answered. The ball stayed fair for a three-run homer, and the third baseman lifted the Oakland A's to a 3-1 victory over the Detroit Tigers.

It was Donaldson's second career walk-off blast, both of them coming against Detroit.

Oakland trailed 1-0 in the bottom of the ninth with two runners on and one out when Donaldson stepped in against Tigers closer Joe Nathan.

Nathan left a first-pitch slider up, and Donaldson crushed it.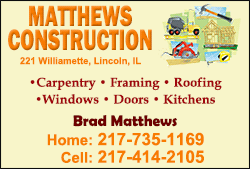 "I've had a few at-bats off Joe Nathan," Donaldson said after the Athletics' fourth walk-off win of the season. "In that situation right there being first and third, he's looking for a double play or a strikeout. I was just trying to hit something in the air, for one, and two, I was sitting on that slider and was able to put a good swing on it."

Donaldson made a winner of left-hander Scott Kazmir, who pitched his second career complete game but was two outs away from taking a complete-game loss in an extraordinary pitching duel with Tigers right-hander Anibal Sanchez.

Kazmir (6-2) allowed just six hits, including right fielder Torii Hunter's solo home run in the fourth inning, while striking out eight and walking none.

Sanchez pitched 8 1/3 innings but got a no-decision. He allowed three hits, struck out a season-high nine and walked one.

"I tell you what, as a fan that was a fun game to watch right there," Kazmir said. "It was. Throughout the whole game, Anibal and I were just battling it out, out for out. We ended up getting a couple baserunners on in the ninth, and Donaldson comes up. You just kind of had that feeling when he came up, to be honest with you. He saw that first pitch and didn't miss it. It was awesome."

The only hits Sanchez allowed were a single to Donaldson in the fourth, a double to second baseman Eric Sogard in the sixth and a one-out double to center fielder Coco Crisp in the ninth.

Crisp's slicing double to left ended Sanchez's bid for his seventh career shutout. With Sanchez's pitch count at 111, Nathan took over, and designated hitter John Jaso lined a single to left off third baseman Nick Castellanos' glove, moving Crisp to third.

"It's all about getting outs," said Nathan, who allowed his second career walk-off homer and his first home run of any kind at the Coliseum. "The big out there was getting Jaso. You get him and it changes everything. It changes how you approach Donaldson. It changes how you pitch to him. It gives me a chance to play with him a little bit.

[to top of second column]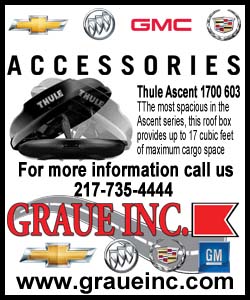 "When we didn't get Jaso, it put us in a tough spot. Runners at first and third and one out. Real good hitter at the plate."

Jaso gave way to pinch runner Craig Gentry, and Donaldson quickly hit his 13th home run of the season.
Sanchez made his third start since returning from the disabled list May 18 after missing three weeks with a lacerated middle finger on his pitching hand.

"They are pretty aggressive, and I just tried to keep the ball down," Sanchez said. "I'm OK with the decision they made to take me out. My pitch count was up. ... It was my third outing after being on the DL, so probably they were a little conservative about having me throw more. Everything was fine up until the end. I had no limitations. I was happy I went deep into the game."

Tigers center fielder Rajai Davis went 2-for-3 with a double and made a diving catch in the second inning, but he left the game in the bottom of the seventh inning with a left shoulder contusion. Davis is listed as day-to-day.

NOTES: Tigers CF Austin Jackson was out of the starting lineup for just the fourth time this season. Jackson hit .307 in March/April with six doubles, two triples, two home runs and 10 RBIs, but through Tuesday, he was batting just .217 in May with six doubles, one home run and seven RBIs. "He's just in a little bit of a funk," Tigers manager Brad Ausmus said before the game. "April was a better month offensively, but I don't think May is indicative of the type of player he's going to be over the six-month season." Jackson replaced injured OF Rajai Davis in the bottom of the seventh and went 0-for-1. ... Oakland LHP Eric O'Flaherty (Tommy John surgery in May 2013) will throw a simulated game Thursday at Triple-A Sacramento. According to A's manager Bob Melvin, O'Flaherty likely will be activated from the 60-day disabled list in late June or early July.
[© 2014 Thomson Reuters. All rights reserved.]
Copyright 2014 Reuters. All rights reserved. This material may not be published, broadcast, rewritten or redistributed.