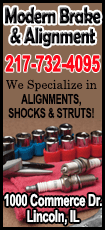 It's not like it's the first.

The Cubs were shut out in the final two games of their just concluded series against the San Francisco Giants. It was their second set of consecutive shutouts this season.

And as opposed to Tuesday, when the Cubs were totally baffled by Giants right-hander Tim Hudson in a 4-0 defeat, Renteria thought his guys came close to breaking through Wednesday against righty Tim Lincecum and five San Francisco relievers.

How close? About five inches.

After a nice play by Giants third baseman Pablo Sandoval denied the Cubs a run off the bat of shortstop Starlin Castro in the first inning, right fielder Nate Schierholtz appeared to put the visitors up 2-0 with a liner down the right-field line.

But the ball missed kicking up chalk by less than half a foot, typifying the Cubs' frustration on a day they were aided by five walks. Schierholtz wound up popping up.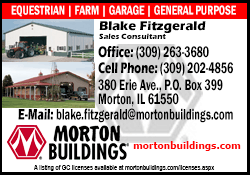 -----------------------------------------------

MLB Team Report - Chicago Cubs - NOTES, QUOTES

RECORD: 19-32

STREAK: Lost two

NEXT: Friday -- Cubs (LHP Travis Wood, 5-4, 4.35 ERA) at Brewers (RHP Marco Estrada, 4-2, 3.98 ERA)

PLAYER NOTES:

--LHP Travis Wood will be seeking a distinction only three Cubs have achieved in the past two decades when he faces the Milwaukee Brewers on the road Friday. Wood will be going after a fifth win in May, something only RHP Kevin Foster (1997), RHP Carlos Silva (2010) and LHP Sean Marshall (2010) have done since 1994. Wood has won his last three starts, including one earlier on the Cubs' current 10-day road trip (3-2 at San Diego last Saturday). Wood is 4-3 with a 3.68 ERA in 10 career games (nine starts) against the Brewers.

--RHP Edwin Jackson wanted to throw a 100th pitch in Wednesday's 5-0 loss to the San Francisco Giants, but Cubs manager Rick Renteria didn't think it was a good idea. So Renteria went to LHP James Russell against red-hot Giants switch-hitter Pablo Sandoval, flipping the third baseman to his least desirable right side of the plate. The plan failed when Sandoval drilled a single that ended a scoreless tie in the sixth inning and ignited a two-run uprising. Renteria credited Jackson for keeping the Cubs in a game in which they were being no-hit for 6 1/3 innings. He wound up credited with two runs allowed after both baserunners inherited by the Cubs bullpen came around to score.

--LHP James Russell got another chance to escape a jam created by a Cubs starter Wednesday. And once again, he failed. The left-hander was brought into a 0-0 game with one out and San Francisco Giants baserunners on first and third. The Cubs needed a double play off the bat of plodding Giants slugger Pablo Sandoval. Instead, Sandoval singled in what proved to be the game-winning run. It marked the seventh run Russell has allowed to score this year among the 14 baserunners he has inherited.

--C John Baker was probably the last guy the San Francisco Giants would have expected to end their no-hit bid Wednesday. The backup catcher had only five hits all season and brought a .125 batting average to the plate against the third Giants pitcher, left-hander Jeremy Affeldt, with one out in the seventh inning. Giants manager Bruce Bochy was so unconcerned about Baker, he elected to stick with Affeldt against the right-handed hitter even though he had a righty warmed up in the bullpen. The decision turned out to bite the Giants, as Baker lined a single to end the Cubs' 6 1/3 innings of hitless ball.

--2B Emilio Bonifacio reached a personal milestone in Wednesday's 5-0 loss to the San Francisco Giants with his 150th career stolen base. The steal was Bonifacio's 12th in 16 attempts this season. He's now tied for fourth in the National League in steals.

QUOTE TO NOTE: "We had him on the ropes. We got his pitch count up to about 100 in five innings. We had some good at-bats. We actually hit some balls well." -- Cubs manager Rick Renteria, who wasn't surprised to see Giants RHP Tim Lincecum taken out after five innings after throwing 96 pitches, only 52 of which were strikes.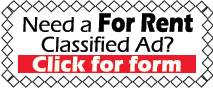 -----------------------------------------------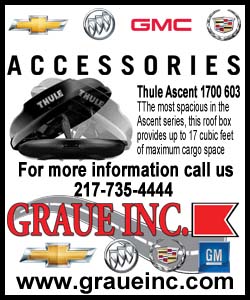 MLB Team Report - Chicago Cubs - ROSTER REPORT

MEDICAL WATCH:

--LHP Zac Rosscup (sore left shoulder) went on the 15-day disabled list May 14.

--RHP Pedro Strop (left groin strain) went on the 15-day disabled list May 7.

--OF Ryan Sweeney (strained right hamstring) went on the 15-day disabled list May 3.

--RHP Kyuji Fujikawa (Tommy John surgery in June 2013) went on the 15-day disabled list retroactive to March 21, and he was transferred to the 60-day DL on May 3. The Cubs hope he can return to major league action sometime during the summer.
--RHP James McDonald (right shoulder inflammation) went on the 60-day disabled list March 30. There is no timetable for his return.

ROTATION:

RHP Jeff Samardzija

LHP Travis Wood

RHP Edwin Jackson

RHP Jason Hammel

RHP Jake Arrieta

BULLPEN:

RHP Hector Rondon

RHP Jose Veras

LHP James Russell

LHP Wesley Wright (paternity leave)

RHP Justin Grimm

RHP Neil Ramirez

RHP Brian Schlitter

RHP Carlos Villanueva

RHP Blake Parker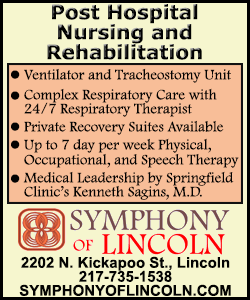 CATCHERS:

Welington Castillo

John Baker

INFIELDERS:

1B Anthony Rizzo

2B Darwin Barney

SS Starlin Castro

3B Mike Olt

INF Luis Valbuena

OUTFIELDERS:

LF Junior Lake

CF Emilio Bonifacio

RF Nate Schierholtz

OF Justin Ruggiano

OF Chris Coghlan

=

-----------------------------------------------
[© 2014 Thomson Reuters. All rights reserved.]
Copyright 2014 Reuters. All rights reserved. This material may not be published, broadcast, rewritten or redistributed.