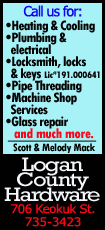 (Copy of questionnaire responses)

How many employees? 11

How long have you been a Chamber member? 26 years

I joined the Chamber because....
They helop with the town's image

Why did you decide to invest in Logan County?
Location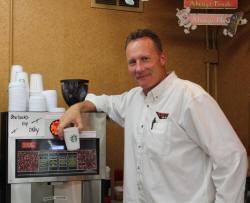 What products and services do you offer to Logan County?
High quality gas, Broaster chicken, Starbucks Cappucinno made fresh while you wait.
What does the future of your business look like?
Time will tell.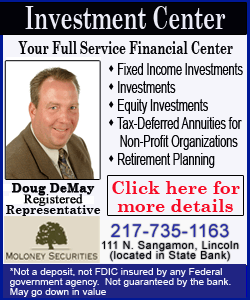 Five "Did you know" facts about
Number one in Lottery sales and prizes paid out in Logan County.


Had the same owners for 25 years.


Now serving fresh Starbucks Coffee and Cappucino, Chai Tea, and hot chocolate.


We've been serving Broasted chicken for over 20 years.


We have a special mix that makes our fountain soda's taste better than all the others!
Contact person: Cliff McCimber, 217-735-1123
[Text copied from file received from the Lincoln/Logan County Chamber of Commerce]