Judge To Rule On Montana Law Requiring Immigration Checks For State Services
Send a link to a friend Share
[May 30, 2014] By Laura Zuckerman

(Reuters) - A judge is to decide whether a Montana law that requires proof of legal immigration status to seek state employment or services infringes on privacy and equal protection rights guaranteed by the Montana constitution, a state official said on Thursday.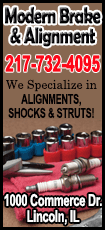 The law, approved by more than 80 percent of Montana voters in 2012, bars state agencies that oversee everything from student financial aid to unemployment benefits from providing services to illegal immigrants. It also requires the agencies to inform U.S. authorities of the whereabouts of applicants for state services who are found to be living in the country unlawfully.

The Montana Immigrant Justice Alliance challenged the law in 2012, claiming constitutional violations and arguing that it tramples on the federal government's mandate to decide on citizenship and naturalization matters. It named the Montana attorney general and governor, among others, as defendants.

But the state and the immigrant advocacy group agreed at a hearing on Wednesday to forego a trial and seek a state judge's ruling, which is expected soon, said John Barnes, spokesman for Montana Attorney General Tim Fox.

"The state asked the court to rule in its favor on summary judgment, which means no trial. Motions for summary judgment are fairly common, from all sides," Barnes told Reuters in an email.

The move comes as a number of U.S. groups push for policy reform to allow the roughly 11 million undocumented immigrants in the United States to obtain a pathway to citizenship, even as many Republicans complain the federal government is not doing enough to secure the country's southern border.
In Montana, Democratic Governor Steve Bullock and Fox, a Republican, argued in legal filings that the law does no more and no less than existing federal statutes that require proof of citizenship for certain government services.

The state said that while federal law does not require notification to authorities when applicants for such services are unable to demonstrate "eligible legal alien status," it does not restrict such reporting, according to legal filings.


(Editing by Cynthia Johnston and Leslie Adler)
[© 2014 Thomson Reuters. All rights reserved.]
Copyright 2014 Reuters. All rights reserved. This material may not be published, broadcast, rewritten or redistributed.