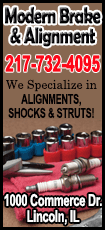 The Angels piled up 15 hits in a 7-5 win over the Seattle Mariners.

With first baseman Albert Pujols, 34, taking his first night off of the season, the Angels got plenty of offense. The top three hitters in Los Angeles batting order went a combined 8-for-12 with five RBIs.

"It's definitely something we can build on, especially with a big series coming up in Oakland," said right fielder Kole Calhoun, who went 2-for-4 while scoring three times in the leadoff role.

Shortstop Erick Aybar's three-run homer capped off a four-run fourth inning as Los Angeles (30-23) jumped out to a 5-0 lead on the way to its third-highest run total in May.

The Angels took a 7-3 lead into the bottom of the ninth inning before a one-out, two-run home run by Seattle third baseman Kyle Seager made things interesting. Los Angeles closer Ernesto Frieri entered and recorded the last two outs for his eighth save of the season.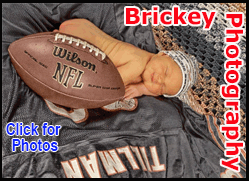 Aybar went 3-for-5 from the No. 2 spot, and center fielder Mike Trout finished 3-for-3 with two RBIs while filling in for Pujols in the No. 3 hole. The top three hitters in the Angels' batting order accounted for more than half of the team's hits while driving in five of the seven runs.

"They did a great job," manager Mike Scioscia said. "It is good to see Kole get some hits and get on base as much as he did. Erick and Mike followed suit. We had lots of opportunities, and we cashed in on enough of them and held on."

Aybar, Trout and designated hitter C.J. Cron collected three hits apiece. Cron went 3-for-5 with a single, a double, a triple and two runs.

Los Angeles starting pitcher Matt Shoemaker (3-1) allowed four hits and three runs over 5 1/3 innings. He was sent to Triple-A after his last start but was brought back without missing a turn in the rotation because of a season-ending injury to reliever Sean Burnett.

"It's exciting to be able to come back," Shoemaker said.

Right fielder Michael Saunders had a home run and three RBIs for Seattle (26-27).

"We battled back," Mariners manager Lloyd McClendon said, "but it just wasn't enough."

The Mariners played without second baseman Robinson Cano, who sat out a game for the first time this season. Cano was a late scratch due to an illness.

After Seager's home run in the bottom of the ninth, Cano removed his jacket and donned a batting helmet while holding a bat on the top step of the dugout, but he never got into the game.

McClendon said after the game that Cano only would have been used if he represented the game-winning run in the bottom of the ninth. The All-Star second baseman watched as designated hitter Stefen Romero and left fielder Dustin Ackley went down to end the game.

[to top of second column]
Seattle had just six hits and committed two errors, neither of which resulted in a run.

Mariners starter Brandon Maurer (1-4) gave up five runs in four innings, taking his fourth loss in a row.
Maurer kept the Mariners in the game for three innings before Los Angeles tagged him for four runs in the top of the fourth. The big blow came on a two-out, three-run home run from Aybar, who drilled a 3-2 pitch into the right field stands for a 5-0 Los Angeles lead.

"I thought he was going to put together a good game early on," McClendon said of Maurer, "but the fourth inning got him."

Maurer actually seemed encouraged by his performance.

"Today was a big improvement," he said. "The numbers might not show it, but I definitely felt better than I have all season."

Maurer's season ERA is up to 7.51, but the Mariners continue to give him the ball every five days as they wait for prospects Taijuan Walker and James Paxton to return from injuries.

"(Maurer) has struggled, but when you look at the options, you've got to make sure you've got a viable option," McClendon said. "It's something (general manager) Jack (Zduriencik) and I will sit down and talk about."

NOTES: Seattle's Nick Franklin, originally penciled at designated hitter, took Robinson Cano's spot at second base, and DH Stefen Romero was added to the lineup. RF Michael Saunders batted third in the order, making him the first Mariner other than Cano to hit in that spot this season. Mariners manager Lloyd McClendon said that Cano (illness) would be re-evaluated Friday. ... Los Angeles OF Josh Hamilton (thumb) took batting practice with the team again before Thursday's game, and he could resume his rehab stint with Triple-A Salt Lake on Friday. If all goes well, Hamilton could be back in the Angels' lineup for Tuesday's game against Houston. ... Mariners SS Brad Miller had just two hits in Seattle's previous 15 games before collecting two Thursday.
[© 2014 Thomson Reuters. All rights reserved.]
Copyright 2014 Reuters. All rights reserved. This material may not be published, broadcast, rewritten or redistributed.