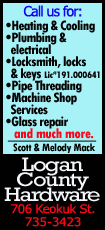 Collmenter faced the minimum 27 batters in the Diamondbacks' 4-0 victory over the Cincinnati Reds at Chase Field, giving up three hits but benefitting from three double plays for his first career shutout.

"The big thing for me is fastball command," Collmenter said. "I'm not going to blow guys away. If I can place the ball where I want and move it in and out, that's my bread and butter. Not give them pitches they can drive. It's just a matter of executing."

Collmenter (4-2) struck out five and did not walk a batter, never getting to a three-ball count on any hitter. He never threw more than 16 pitches in an inning, and he needed only 24 pitches total to get through the sixth, seventh and eighth.

"I felt really comfortable," said Collmenter, whose fastball normally tops out at 88 mph. "Hark (pitching coach Mike Harkey) said something to me last week about making quality pitches early. You don't have to try to force a perfect pitch. Just nice and easy. Get it in there and go from there. That's really what I focused on."

Second baseman Aaron Hill had three hits, including his fifth home run, and drove in two runs, and center fielder A.J. Pollock had a double, a triple, a stolen base and two runs as Arizona (23-33) won for the fifth time in seven games.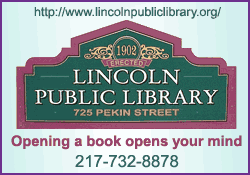 Pollock is 8-for-16 with three doubles, a triple and a home run in the first four games of Arizona's seven-game homestand.

First baseman Brayan Pena had two hits for the Reds (23-29), who lost for the fifth time in six games.

"He was keeping the ball down," Pena said of Collmeneter. "He was throwing a lot of strikes, especially early in the count. That gave him some leverage to work on both sides of the plate."

Pena doubled leading off the third inning for the Reds' first hit, but he was thrown out by Pollock attempting to take third on a fly ball to medium-deep right-center field.

Billy Hamilton singled in the fourth inning, and Pena singled in the sixth, but both were erased on infield double plays.

"He threw a nice ballgame, but we are better than 27 guys batting in nine innings," Cincinnati manager Bryan Price said. "That is beyond unacceptable. It is not a lack of effort, but there is a growing frustration offensively, and you can sense it. It is palpable."

Reds left-hander Tony Cingrani (2-5) gave up three runs (two earned) in five-plus innings. He has allowed 11 runs and 20 hits while going winless in three starts since returning from the disabled list May 18. Cingrani missed time due to shoulder soreness.

[to top of second column]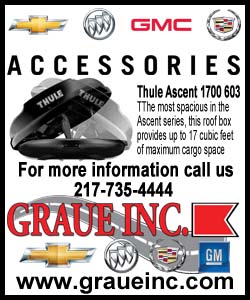 Pollock doubled to lead off the first inning and two pitches later stole third base. He scored when Reds catcher Devin Mesaraco's throw bounced into short left field. It was Pollock's fourth double in his past five games.
Hill homered to lead off the fourth for a 2-0 lead, and he singled home a run to knock out Cingrani in the sixth.

Arizona third baseman Martin Prado had two hits, and his RBI single in the seventh made it 4-0.

Collmenter's longest previous outing came when he shut out the Milwaukee Brewers on three hits over eight innings in a 3-0 victory on July 18, 2011.

"It's kind of what you wait for," Arizona manager Kirk Gibson said. "He was in the zone, all of his pitches just right where he wants. That was outstanding."

NOTES: Reds 1B Joey Votto (knee) could take batting practice in Cincinnati on Friday, manager Bryan Price said. Votto is eligible to return from the disabled list Saturday, but the Reds do not have a return date for him. "It's as day-to-day as they come," Price said. ... Price was the pitching coach in Arizona from 2006 to 2009, resigning when then-Diamondbacks manager Bob Melvin was fired on May 8, 2009. Price was Baseball America's major league coach of the year in 2007, when Arizona won the National League West despite scoring fewer runs than its opponents. ... Arizona RHP Bronson Arroyo will face his former team for the first time Friday when he opposes Reds RHP Mike Leake. Arroyo was 105-94 in eight seasons with Cincinnati before signing a two-year, $21.5 million deal with the Diamondbacks this spring. Arroyo is 4-2 with a 1.90 ERA in his past six starts, but he left his most recent outing after six innings due to a tender right elbow.
[© 2014 Thomson Reuters. All rights reserved.]
Copyright 2014 Reuters. All rights reserved. This material may not be published, broadcast, rewritten or redistributed.