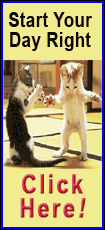 And the Royals needed to overcome a pair of two-run homers by Blue Jays first baseman Edwin Encarnacion to earn the 8-6 victory in 10 innings and snap a four-game losing streak while ending the Blue Jays' run of nine straight wins.

A throwing error by Blue Jays shortstop Jose Reyes with two out in the ninth inning allowed the Royals to tie the game.

They won the opener of a four-game series on a two-run single in the 10th inning by second baseman Omar Infante, who had three RBIs in the game.

"No excuse, you know," Reyes said. "I should make a better throw there."

"Encarnacion is probably the hottest hitter on the planet right now," said Royals manager Ned Yost, who earlier in the day shuffled his coaching staff.

"I was really pleased with the way we swung the bats tonight. We were driving balls. We just had some great at-bats. The offense kept coming; they kept producing runs."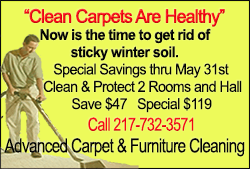 Encarnacion's homers in the fourth and sixth innings gave him 16 in May, a club record for any month, and 18 for the season.

It was Encarnacion's fifth multi-homer game of the month, tying the major-league record set by Harmon Killebrew in May 1959 and equaled by Albert Belle in September 1995.

"Don't know what to tell other than it's pretty amazing," Blue Jays manager John Gibbons said. "He's a special guy and he's locked in right now. I don't know where it goes down in history but it's pretty historic in my mind."

The Blue Jays were poised for a 10th consecutive win in the ninth, especially after right fielder Jose Bautista threw designated hitter Billy Butler out at first on a line drive to right field for the second out with no runners on.

Right-hander Casey Janssen, who was trying for his ninth save, then allowed a bloop single by left fielder Alex Gordon. Pinch-runner Jarrod Dyson stole second and scored when Reyes bounced the throw to first on a grounder by catcher Salvador Perez, who hit his fifth homer of the season.

"I saw the ball kick out and just turned on the boosters," Dyson said. "We did a great job today. We were facing a hot team that had swept their last three teams. I thought we did a great job to come over here and kind of break that up a little bit and get going."

"It was a routine ground ball, I got it perfect, I just didn't have enough on the throw," Reyes said. "It's not good. I have to make that play any time. In that situation with two out, I have to make that play.

"As soon as I let it go, I knew this was not going to be a good throw. I'm not allowed to make that kind of throw in that situation."

In the 10th, right-hander Todd Redmond (0-4) gave up a leadoff single to shortstop Alcides Escobar and hit third baseman Pedro Ciriaco with a pitch that grazed his helmet.

Right fielder Nori Aoki sacrificed the runners to second and third. Infante drove in both with a single to left.

Right-hander Wade Davis (4-1) pitched two innings for the win and right-hander Greg Holland worked the 10th for his 15th save of the season.

Reyes struck out for the final out of the game to end his 11-game hitting streak.

[to top of second column]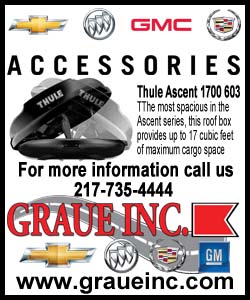 Bautista also hit a two-run homer for the Blue Jays (32-23). Perez belted a solo homer for the Royals (25-28).

Toronto right-hander R.A. Dickey lasted five-plus innings, allowing 10 hits and five runs while striking out seven. Steve Delabar took over and completed the sixth to keep the Royals' lead at 5-4.
Royals right-hander James Shields allowed three two-run homers among his eight hits and gave up six runs in seven innings.

"That's probably one of the hottest-hitting teams in the big leagues right now," Shields said. "I made three bad pitches and they capitalized on them."

The Blue Jays took a 6-5 lead in the sixth when Encarnacion homered to left after designated Adam Lind singled with two out.

Bautista hit his 13th homer of the season after left fielder Melky Cabrera doubled with one out in the first to give the Blue Jays a 2-0 lead.

Perez answered for the Royals with his fifth homer of the season in the second. Doubles by first baseman Eric Hosmer and Gordon in the fourth tied the score.

The Blue Jays regained their two-run lead in the bottom of the fourth with Encarnacion following Lind's single with a home run to left field.

The Royals scored three runs in the fifth to take a 5-4 lead.

Escobar led off with a single and scored on a double by Ciriaco. Aoki bunted for a single and Infante had an RBI single. After Hosmer was retired on a fly to the left-field wall, Butler came through with an RBI single.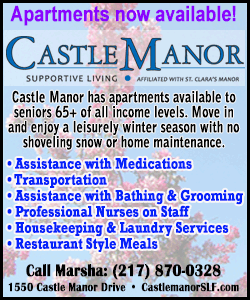 NOTES: The Royals shuffled their staff before Thursday's game, moving Dale Sveum to hitting coach from third-base coach, Pedro Grifol from hitting coach to catching instructor and longtime minor-league manager Mike Jirschele to third-base coach. Sveum was hitting coach with Milwaukee from 2009 to 2011 while Jirschele filled in as first-base coach earlier this season when Rusty Kuntz suffered a broken wrist in late April. ... The Royals entered Thursday last in the American League in runs (197), home runs (21) and in OPS (.654). ... The Blue Jays had a string of 38 straight games with an extra-base hit -- including 10 in a row with a home run -- snapped in Wednesday's 3-2 win over the Tampa Bay Rays. ... LHP Jason Vargas (4-2, 3.55 ERA) will start Friday for the Royals against Blue Jays LHP J.A. Happ (4-1, 3.24).
[© 2014 Thomson Reuters. All rights reserved.]
Copyright 2014 Reuters. All rights reserved. This material may not be published, broadcast, rewritten or redistributed.