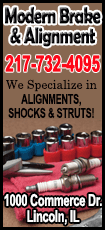 "The arrow's pointing in the right direction," rookie center fielder Jackie Bradley Jr. said after scoring the winning run in the ninth inning of Boston's wild 4-3 victory over Atlanta on Thursday night.

The win capped a four-game, two-series sweep of the bumbling Braves, the first-place team in the National League East, who gift-wrapped the game in the eighth and ninth innings.

The Red Sox arrived in Atlanta on Monday riding a 10-game losing streak, their season as defending champions sinking fast. However, the Braves failed to hold a 6-1 lead in the opener, were caught from behind again in Game 2 and, after the interleague matchup moved to Boston, handed the Red Sox two runs in a 4-0 loss on Wednesday.

Then came Thursday.

"We didn't handle the baseball the last two innings and it came back and bit us," Braves manager Fredi Gonzalez said after three errors and another misplay blew the game, as the Braves dropped to 11-18 after a 17-7 start. "It's not like us."

Errors by outfield brothers Justin and B.J. Upton helped the Red Sox tie the game and the Braves' shoddy infield play contributed to a two-run eighth and the winning run in the ninth.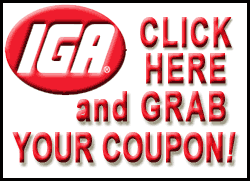 Second baseman Tommy La Stella, playing in his second major league game, couldn't handle a throw from third baseman Chris Johnson, allowing the winning run to score.

"They contributed with some balls in play on the defensive side of things -- just a good comeback win overall," said Boston manager John Farrell.

The Red Sox scored the winning run against Atlanta closer Craig Kimbrel (0-1), who was wild and it cost him.

Bradley Jr. opened the ninth with a walk and third baseman Brock Holt, who had three hits, also walked. Shortstop Xander Bogaerts then hit a shot to Johnson's left. The ball was fielded by a diving Johnson, who dropped it, picked it up and threw from his knees. The throw was low and wide but looked like it could have been handled, allowing Bradley to scamper home with the winning run.

Red Sox closer Koji Uehara (1-1) pitched the ninth and picked up the win.

After Braves right-hander Mike Minor threw seven strong innings, Boston reached right-handed reliever David Carpenter for four straight hits in the eighth. The outfield errors by each Upton brother and a communications lapse that led to an infield hit by Dustin Pedroia helped the rally along.

Bogaerts, who had three hits, drove in one run with a single and another scored on B.J. Upton's error -- brother Justin's miscue giving Holt an extra base on his single, his third hit. But the Red Sox had first and third with nobody out and couldn't deliver the go-ahead run. That came an inning later.

Said Bogaerts, who had six hits in the two games in Boston: "I tried to relax but I think (on) the last one I even bit my lip and then I told myself 'Just calm down. Try to get the run in or hit a deep ball so the guy can advance and Pedey (Pedroia) can do some damage.'"

[to top of second column]
Boston starter Jake Peavy yielded three runs in eight innings but failed to win for the sixth straight outing. He is 0-2 with four no-decisions during that span and has just one win this season.

But Farrell called Peavy's outing "very solid," saying, "We're banged up a little bit, but you point back to Jake Peavy's eight innings giving us an opportunity to win this game tonight."

Minor turned in his fourth straight quality start.

Right fielder Jason Heyward hit his fifth homer of the season and first baseman Freddie Freeman stroked a long RBI double as the Braves built their lead.

"It's a tough way to lose, a tough one to swallow, really," said Gonzalez.

NOTES: Boston's Ryan Lavarnway, a catcher making his big league debut as a first baseman, left in the fifth inning because of a sore left wrist. He'll have an MRI on Friday. ... DH David Ortiz was out of the Boston lineup because of a sore right calf. Manager John Farrell called the move precautionary. Ortiz pinch hit in the eighth inning and was intentionally walked. ... RHP Brandon Workman opens the Red Sox's three-game series against Tampa Bay on Friday night, while RHP Rubby De La Rosa will be recalled to start on Saturday. ... RHP Julio Teheran, 19-12 lifetime and 3-0 against Miami, faces the Marlins in a rematch with RHP Tom Koehler on Friday night in Atlanta. Both pitched well in an April 21 matchup, but neither ended up with a decision in a game the Braves won 4-2. ... Atlanta SS Andrelton Simmons was back in the lineup after resting a nagging ankle injury Wednesday. ... Braves manager Fredi Gonzalez said his team would not change its signs against Miami, which was suspected of stealing Atlanta signs during a three-game sweep April 29-May 1.
[© 2014 Thomson Reuters. All rights reserved.]
Copyright 2014 Reuters. All rights reserved. This material may not be published, broadcast, rewritten or redistributed.