Obama Taps Army Ranger As Interim Head Of Troubled Veterans Agency
Send a link to a friend Share
[May 31, 2014] By Mark Felsenthal

WASHINGTON (Reuters) - In naming Sloan Gibson as acting secretary of the Department of Veterans Affairs, President Barack Obama turned to a staunch defender of the agency who has a background in both the military and in the corporate world.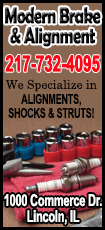 Gibson, the son of a World War II Army Air Corps tail gunner and grandson of a World War I veteran, went to West Point before joining the elite Army Rangers. He joined the VA only three months ago as deputy secretary.

At a ribbon-cutting ceremony in April for a VA trauma center in Tampa, Florida, Gibson praised the "cutting-edge medical care" at the center and touted the dedication of VA employees.

"When veterans and their families arrive here facing what seem to be insurmountable challenges, they experience the embrace of these caring men and women and they come to learn that these extraordinary professionals don't accept 'hopeless,'" he said.

Obama accepted Eric Shinseki's resignation as Veterans Affairs secretary on Friday after revelations that widespread delays in medical care for veterans were covered up by VA officials. The revelations stirred outrage and embarrassed the president.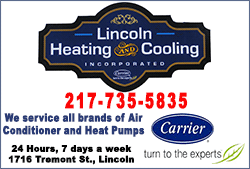 Gibson has a masters degree in economics from the University of Missouri and another in public administration from Harvard's Kennedy School of Government.

Gibson spent 20 years as a banker, rising to vice chairman and chief financial officer of Birmingham, Alabama-based AmSouth Bancorp, a bank with branches across several southern states.

As a banker, Gibson built a reputation for his ability to turn around troubled operations. When AmSouth bought First American Corp in 1999, Gibson was put in charge of fixing an operation that had been losing customers.

Gibson has worked extensively with service members and their families during his tenure as head of the United Service Organizations, Inc. The USO is a nonprofit that provides services and support to members of the military and their families.

[to top of second column]
Gibson has said his stint at the USO, which he took over in 2009, sensitized him to the needs of the military families. The organization – known for sending comedian Bob Hope on tours to entertain troops – adapted to modern warfare under Gibson's direction by developing "USO in a Box" care packages that could deliver video games, movies and treats to boost morale among soldiers in remote outposts in Afghanistan.

Obama acknowledged that with a scant three months under his belt as VA deputy secretary, Gibson would have "a learning curve" in running the agency. But the president said that since the crisis at the VA was due to failing to identify the problem of the health care delays, Gibson would be able to jump in right away.

"It requires execution. It requires discipline. It requires focus. Those are things that Sloan has," Obama said.

Among those mentioned as possible successors to Shinseki as secretary are former Army Chief of Staff Ray Odierno, Representative Tammy Duckworth, who lost both her legs in the Iraq war and is a former assistant VA secretary, and former Virginia Senator Jim Webb.

(The story fixes typo in 1st paragraph. No other changes to text)

(With additional reporting by Susan Heavey; Editing by Alden Bentley)
[© 2014 Thomson Reuters. All rights reserved.]
Copyright 2014 Reuters. All rights reserved. This material may not be published, broadcast, rewritten or redistributed.