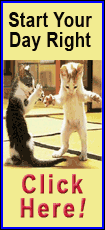 "Elevating Torrey to associate head coach was a very easy decision for me," Muller said. "I've always known Torrey was a very respected and talented coach and recruiter, but what I've learned over the past couple years is that Torrey is a complete coach who can easily run a program on his own. His passion, work ethic, integrity and commitment to our players and program are what make Torrey a great coach and mentor. This is a well-deserved title for Coach Ward."

Ward was hired as a member of Muller's inaugural coaching staff in May of 2012. Since joining the Redbirds, Ward has helped Illinois State achieve back-to-back 18-win seasons, including two triumphs over Top-25 programs, plus victories against opponents from the Big Ten, the BIG EAST and the Southeastern Conference (SEC), along with two postseason wins.


"I am very appreciative of Dan for the confidence that he has in me and for this opportunity to serve as associate head coach," Ward said. "This is indeed an honor for me, and I am happy to be a part of the Redbird men's basketball program. I am looking forward to continuing our efforts to take an already-successful program to new heights, while developing our student-athletes to be successful on and off the court."

Working particularly with ISU's post players, Ward helped former Redbird forward Jackie Carmichael earn All-Missouri Valley Conference First-Team and MVC All-Defensive team recognition in 2013. Ward has also played an instrumental role in the development of Redbird sophomore center Reggie Lynch, who was named to the MVC All-Newcomer and All-Freshman teams in 2014. Additionally, Ward has proven his recruiting prowess throughout the last two seasons.

Before starting at ISU, Ward spent the 2011-12 season coaching in China, where he played professionally after his collegiate career. Prior to that, Ward worked five seasons at Ole Miss, where he helped guide the Rebels to four postseason berths and a pair of SEC West titles. Prior to his stint at Ole Miss, Ward spent three seasons on the Jacksonville State staff. After working as a volunteer coach during the 2003-04 campaign, Ward served as a JSU assistant for two seasons.

[to top of second column]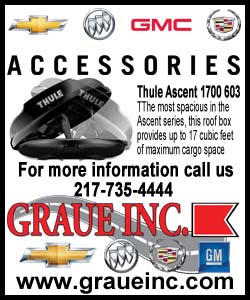 A Birmingham, Ala., native, Ward played professionally in the Chinese Basketball Association for the Shanghai Sharks, where he was a teammate of former NBA star Yao Ming.
Before beginning his professional career, Ward starred at UAB, playing in 110 games with 74 starts, while scoring almost 800 points from 1997-2000. Ward was voted as the Conference USA Runner-up Defensive Player of the Year to Kenyon Martin, and he earned C-USA Player of the Week honors three different times as a Blazer.

As a junior, Ward helped the Blazers to a 22-10 record, a divisional championship and a berth in the NCAA Tournament. He graduated from UAB in 2001 with a degree in justice sciences..
[Text received; JOHN TWORK, ILLINOIS STATE UNIVERSITY]
GoRedbirds.com: Your online source for Illinois State Athletics, tickets, Weisbecker Scholarship Fund gifts, multimedia, Redbird merchandise, photos and more