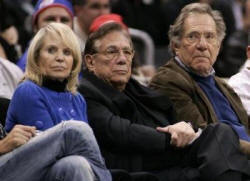 NBA Moves On Clippers Sale, Sterling Sues For $1 Billion
Send a link to a friend Share
[May 31, 2014] By Eric Kelsey

LOS ANGELES (Reuters) - The National Basketball Association said on Friday that it has reached an agreement with the estranged wife of Los Angeles Clippers owner Donald Sterling to sell the team, opening a new chapter for the franchise after 33 years under Sterling.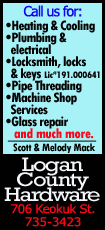 Sterling, 80, was banned for life by the NBA for racist remarks in a private conversation that were recorded secretly and leaked to the media while the Clippers were playing in the NBA playoffs. The news brought shame on the league, sponsors cut ties with the team and players considered a boycott.

Also on Friday, Sterling sued the NBA and league Commissioner Adam Silver in U.S. District Court in Los Angeles for at least $1 billion.

As a result of the settlement, the league canceled its Tuesday hearing to terminate Sterling's ownership, avoiding a vote by NBA owners to consider removing one of their own.

In his lawsuit, Sterling says he was unaware he was being recorded and was caught in a jealous quarrel with a "lover." He alleges Silver and the NBA forced him to sell the Clippers using a recording illegal under California law as evidence.

Sterling also says in the suit the NBA did not respond to his query on Friday if the hearing had been canceled following the sale of the Clippers.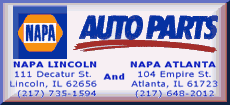 NBA executive vice president and general counsel Rick Buchanan called Sterling's lawsuit baseless and said Sterling did not have any recourse since his wife had sold the team. "There was no 'forced sale' of his team by the NBA - which means his antitrust and conversion claims are completely invalid," Buchanan said in a statement.

Sterling's attorney, Maxwell Blecher, said he had no comment on the NBA's move to tentatively approve the $2 billion sale of the Clippers by Shelly Sterling to former Microsoft Corp chief executive officer Steve Ballmer.

"I have big dreams for the team. I'd love to win a championship. I'd love the Clippers to be the most dynamic, vibrant team and name in professional sports, but I've got a lot to learn," Ballmer said in an interview published by The Los Angeles Times on Friday.

NBA owners still must approve the sale, but the vote is believed to be a formality because Ballmer was vetted by the NBA last year as a suitor for the Sacramento Kings.

[to top of second column]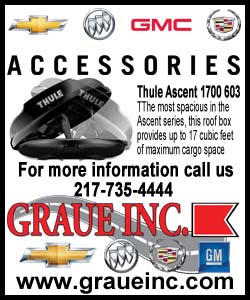 As part of the deal between Shelly Sterling, the Sterling Family Trust, which owns the Clippers, and the NBA, she agreed not to sue the league.

Donald Sterling has listed the Sterling Family Trust as a plaintiff in his suit against the NBA which alleges breach of contract and antitrust violations among other damages.

A source with knowledge of the situation told Reuters that Shelly Sterling is now sole trustee of the family trust that controls the Clippers after physicians this month deemed that her husband has Alzheimer's disease. Blecher did not respond to phone calls or emails seeking comment on Donald Sterling's health. But in a statement to CNN, he said Sterling was had a "modest mental impairment" diagnosis.

In addition to damages, Sterling has asked the court to re-install his top lieutenant Andy Roesler as Clippers CEO and eliminate his $2.5 million fine. Roesler has been placed on indefinite leave and replaced by the NBA with former Time Warner chairman Richard Parsons on an interim basis.

(Additional reporting by Curtis Skinner, Editing by Mary Milliken, Bernadette Baum, Jonathan Oatis, David Gregorio and Matt Driskill)
[© 2014 Thomson Reuters. All rights reserved.]
Copyright 2014 Reuters. All rights reserved. This material may not be published, broadcast, rewritten or redistributed.