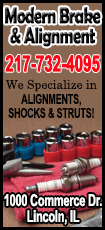 Having caught Bronson Arroyo for years, Cincinnati catcher Devin Mesoraco suspected he would see a breaking ball when he batted with the bases loaded in the second inning on Friday night. He did, and he knew what to do with it.

Mesoraco's grand slam gave the Reds a 4-1 lead, keying a 6-4 victory over the Arizona Diamondbacks at Chase Field against Arroyo, who spent the previous eight seasons in Cincinnati before leaving as a free agent.

"I was aware that he likes to flip that easy breaking ball in there for a first-pitch strike, especially in situations where he really needs a strike," Mesoraco said.

"I wouldn't say that I was looking for it, but I went up there with an idea that may be coming."

Mesoraco's second career grand slam completed a whirlwind rally against Arroyo (4-4) that took only five pitches. After Jay Bruce singled down the third-base line to beat a shift, third baseman Todd Frazier lined a 1-0 pitch to center field and first baseman Roger Bernadina singled to center on the first pitch to load the bases.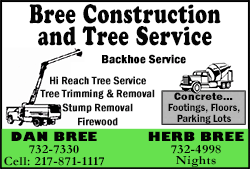 Mesoraco hit the first pitch he saw, a 69 mph breaking ball. He also hit a solo homer in the ninth and finished with a career-high five RBIs.

"I went to the plate and said 'Rock, you are supposed to take that one, man,'" Arroyo said. "He said, 'I couldn't let that one go by, man. I knew you were going to get ahead of me with that.' It's a different chess match tonight because there is a lot of known information starting the game."

Reds right-hander Mike Leake (3-4) gave up six hits and three earned runs in six innings for his first victory since April 15. He credits Arroyo with playing a major role in his development.

"It was cool to face him," Leake said. "A guy I've been buddies with. It's always fun to face friends. You swing and miss at certain pitches and you laugh about it."

Bernadina had two hits and drove in a run for the Reds (24-29), who had lost five of their last six. Bernadina, making his first career appearance at first base, is 9-for-13 in his career against Arroyo.

Center fielder A.J. Pollock had three hits, including two doubles, stole a base and scored twice for Arizona (23-34), which had won five of its last seven. Pollock is 11-for-20 in the first five games of a seven-game homestand.

"Mesoraco just killed us tonight," Arizona manager Kirk Gibson said.

Left-hander Aroldis Chapman struck out two in a 1-2-3 ninth inning for his sixth save in seven chances since being activated from the disabled list on May 11. He missed the first six weeks of the season after suffering eye and nose fractures and a slight concussion when struck by a line drive in spring training.

Diamondbacks first baseman Paul Goldschmidt singled, scored and drove in a run.

[to top of second column]
Arroyo was 105-94 and never missed a turn through the rotation, making 265 consecutive starts with the Reds from 2006 to 2013.
"What has made Bronson so effective over the years is his unpredictability," Cincinnati manager Bryan Price said. "That (grand slam) might have been on the one pitch where Devin went up and said, 'I'm going to look for something soft here and kept the bat back.'"

Pollock singled to open the last of the first inning, stole second base and scored on consecutive groundouts, the second by Goldschmidt, to put Arizona ahead 1-0.

Pollock doubled with two outs in the third to ignite a two-run rally. Right fielder Gerardo Parra singled in Pollock, took second on the throw to the plate and scored on Frazier's throwing error. It was 4-3.

Bernadina's double off the center-field fence drove in Frazier for a 5-3 lead in the sixth.

Reds second baseman Brandon Phillips ranged far to his left to field a grounder and throw to Leake covering first base with runners on first and third to end the inning after Aaron Hill's single brought the Diamondbacks to 5-4. Arizona challenged the bang-bang play at first, but the call stood.

"It was a huge play," Price said. "Don't want to say a game-saver, but a game-changer for sure."

NOTES: Arizona RHP J.J. Putz threw 24 pitches in a simulated game Friday, his first time facing hitters since going on the disabled list May 6 with forearm tightness. He is scheduled to pitch a second simulated game Monday and will need a rehab assignment before he is activated, manager Kirk Gibson said. ... Cincinnati 1B Joey Votto (knee) was scheduled to take batting practice in Cincinnati on Friday, manager Bryan Price said. ... The Reds' starter on Saturday, RHP Johnny Cueto, leads the NL in complete games (three), innings pitched (83 2/3), strikeouts (85) and opponents' batting average (.148). He was the first pitcher in modern major-league history (since 1900) to throw at least seven innings and allow five hits or fewer in his first nine starts of the season. He has a 1.83 ERA.
[© 2014 Thomson Reuters. All rights reserved.]
Copyright 2014 Reuters. All rights reserved. This material may not be published, broadcast, rewritten or redistributed.