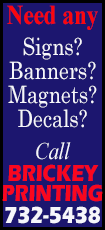 First baseman Ike Davis homered and the Pittsburgh Pirates defeated the Los Angeles Dodgers 2-1 before a crowd of 47,503 on Friday night.

Pittsburgh (25-29) won its second straight game at Dodger Stadium after ending a nine-game losing streak on Thursday night. Los Angeles (29-27) dropped its third consecutive contest.

Liriano was a major reason for it. The Pirates left-hander struck out eight and allowed five hits in 5 2/3 innings. He walked two and threw 100 pitches (64 strikes). Liriano (1-5) won for the first time in 12 starts.

"It was a battle out there tonight," said Liriano, who captured his 70th career victory. "Trying to make sure I execute my pitches and not worry about the next guy. One pitch at a time, one hitter at a time."

A good change-up worked wonders for Liriano.

"Francisco pitched a big-league ball game," Pirates manager Clint Hurdle said. "And he pitched out of a stretch most of the night. He stayed focused. (Catcher) Russell (Martin) did a great job working with him. Good mix of pitches throughout the evening. The change-ups worked real well. Never gave in, stayed focused and just was aggressive."


Closer Jason Grilli posted his seventh save and his second in as many nights.

Dodgers starter Josh Beckett (3-2), who was coming off a no-hitter in his last outing Sunday against the Philadelphia Phillies, lasted five innings and allowed two runs and five hits with five strikeouts and a walk. He threw 88 pitches, 56 for strikes.

Liriano turned back several attempts by the Dodgers to rally. The most crucial stop occurred in the fifth inning. Center fielder Andre Ethier led off the inning with a double and advanced to third on a single by second baseman Dee Gordon. After Gordon stole second, Figgins walked to load the bases with two outs. However, Liriano forced right fielder Yasiel Puig to pop out to second baseman Neil Walker to end the inning.

"We had a lot of opportunities tonight to get guys in, had guys on early," Dodgers manager Don Mattingly said. "We just didn't seem to be able to capitalize."

Mattingly gave Liriano much of the credit.

"(Liriano) definitely had us chasing," Mattingly said. "A lot of those balls seemed to be out of the strike zone. When you see guys just swinging out of the strikeout, it's not for no reason. Usually, maybe being a little anxious, but it means he's got good movement (or) late movement."

Puig, who went 1-for-4, reached base for the 31st straight game, the longest streak in the majors.

[to top of second column]
Shortstop Hanley Ramirez singled home Figgins with one out in the eighth inning to pull Los Angeles within a run, but reliever Mark Melancon retired left fielder Matt Kemp on a soft comebacker to the mound and pinch-hitter Adrian Gonzalez on a groundout too short to limit the damage.
Walker extended his hitting streak to 11 games with an RBI single to right, scoring shortstop Clint Barmes, for a 1-0 Pittsburgh lead with two outs in the third inning.

Davis smacked a Beckett fastball an estimated 453 feet over the center-field wall for a solo home run to lead off the fourth for a 2-0 Pirates lead. It was Davis' fourth home run.

"He had been hitting the corners all day, pitching really well, and that fastball caught a little more of the plate," Davis said of Beckett. "I just happened to get a good part of the bat on it and drove it out to center.

"He still pitched really well. His stuff was really good and his location was really good. We just scored enough runs to be able to beat him."

Gordon stole two bases to give him a major league leading 34. It was Gordon's ninth multi-steal game of the season.

NOTES: Los Angeles C Drew Butera, who caught RHP Josh Beckett's no-hitter last Sunday against the Phillies, also was on the receiving end of Francisco Liriano's no-hitter in 2011. ... Dodgers 1B Adrian Gonzalez, in a 1-for-13 slump during the current homestand and batting .177 against left-handers, was not in the starting lineup. Scott Van Slyke replaced him. ... Pirates backup SS Clint Barmes, who had a season-high three hits in Thursday's win, got the starting nod again over SS Jordy Mercer, who has been battling a 4-for-32 funk in the past 10 games.
[© 2014 Thomson Reuters. All rights reserved.]
Copyright 2014 Reuters. All rights reserved. This material may not be published, broadcast, rewritten or redistributed.