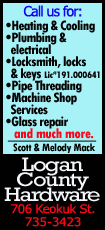 Then Martinez stepped into the box and turned in what teammate Justin Verlander would call "one of the best at-bats I've ever seen."

Martinez made starting pitcher Hisashi Iwakuma and the Seattle Mariners pay for walking Miguel Cabrera to get to him in the fifth inning, when he fouled off five pitches before hitting a three-run homer that put the Tigers ahead to stay in a 6-3 win on Friday night at Safeco Field.

"Victor doesn't really need anything to fire him up before an at-bat," Detroit manager Brad Ausmus said, "but the handful of times that someone's been walked in front of him, that's when his concentration gets amped up even more. When Miggy (Cabrera) gets walked in front of him, even Victor's concentration gets bigger."

The Mariners (26-28) had just about every reason to walk Cabrera, especially after he hit a two-run homer off Iwakuma in a previous at-bat in the third inning. Even Martinez understood the strategy.

"Early in my career, I used to get mad ... when they were walking people in front of me," he said late Friday night. "I'd get mad at the plate and be swinging at anything. Now I understand.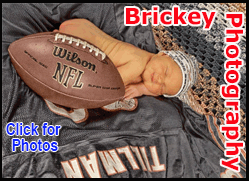 "Hey, if I'm a manager, I'd do the same thing. It is what it is. Miggy's the best hitter in the game, and you can't let the best hitter in the game beat you. I understand it."

Cabrera and Martinez combined to go 4 for 7 with five RBIs. Cabrera turned in his most complete performance in three weeks.

Verlander (6-4) allowed three earned runs and five hits in 7 2/3 innings -- his longest outing since April 6 -- and walked off the field to a surprisingly strong ovation from a Tiger-friendly crowd at Seattle's Safeco Field.

"It was much better than it has been today," said Verlander, who had allowed 22 hits and 14 runs in his previous two outings.

Verlander struck out seven while throwing a season-high 120 pitches. The only real damage against him came on a two-run homer by Seattle third baseman Kyle Seager in the fourth inning, and his third run came on a leftover baserunner that Mariners outfielder Michael Saunders brought home on an two-out double off reliever Ian Krol in the eighth.

Joba Chamberlain came on in the ninth and picked up his second save of the season as the Tigers rested closer Joe Nathan, who had pitched on three consecutive nights and allowed four earned runs in back-to-back save opportunities at Oakland on Wednesday and Thursday.

"Joe was off because he pitched four out of five days," Ausmus said. "It had nothing to do with Oakland whatsoever."

The Tigers (31-20) have now won back-to-back games for the first time since May 17-18.

Iwakuma (3-2) suffered his second consecutive rough outing, thanks to Cabrera's two-run homer in the second and the three-run shot by Martinez two innings later. Iwakuma allowed five earned runs and eight hits in six innings.

In his past two starts, Iwakuma has seen his ERA swell from 1.76 to 3.09.

"I thought his stuff was just OK," Mariners manager Lloyd McClendon said. "I didn't see the finish to his pitches that he usually has. He's probably got a tired arm, which is to be expected with him missing spring training."

Tigers left fielder Rajai Davis added a solo shot on reliever Charlie Furbush's first pitch of the game to open the seventh.

[to top of second column]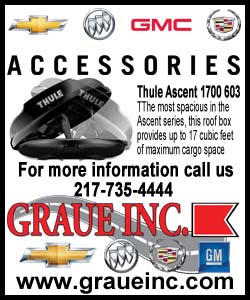 The Tigers used home runs from the heart of their batting order to jump out to a 5-2 lead after five innings. Cabrera's two-run homer in the third put Detroit ahead 2-0. Then, after Cabrera was intentionally walked in the fifth, Martinez slammed his three-run shot.
Cabrera's home run ended Iwakuma's scoreless streak against American League East teams at 50 2/3 innings, dating to May 20, 2013.

After Cabrera's homer, the Mariners tied the score 2-2 in the fourth on a two-run shot of their own. First baseman Justin Smoak walked and Seager hit a 1-0 pitch from Verlander 392 feet into the right-field seats.

With a runner on second base and two outs in the top of the fifth, Iwakuma intentionally walked Cabrera to face Martinez, who entered the game with an AL-best .344 batting average and 12 home runs. Martinez fouled off five consecutive 2-2 pitches before blasting a three-run homer to right field to finish off his 10-pitch at-bat for a 5-2 lead.

"That was the turning point," Ausmus said.

McClendon said the reasoning for walking Cabrera ahead of Martinez was pretty straightforward.

"I was trying to win a game," he said. "It's that simple. It didn't work; we didn't execute. ... We knew it was a calculated risk, but it just didn't work out."

McClendon spent the past seven seasons as hitting coach for the Tigers.

"I'm glad this day is over with," McClendon said. "Now we can get back to normalcy -- and hopefully winning ballgames, starting tomorrow."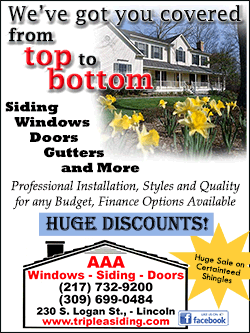 NOTES: Before Friday's game, the Mariners optioned RHP Brandon Maurer to Triple-A Tacoma and selected OF Endy Chavez. To make room for Chavez on the 40-man roster, Seattle transferred RHP Blake Beavan (shoulder tendinitis) from the 15-day to the 60-day disabled list. ... Seattle 2B Robinson Cano (illness, bruised hand) was not in the lineup for the second consecutive day. He is listed as day to day. ... Heading into his Friday night start against the Tigers, Seattle RHP Hisashi Iwakuma had a career record of 7-0 with a 1.12 ERA in games against teams from the American League Central. ... Mariners RHP Erasmo Ramirez appears the most likely option to start Tuesday's game in New York after the demotion of RHP Brandon Maurer. Ramirez is on the same five-day schedule as Maurer and could be called up for a start or two while Seattle waits for RHP Taijuan Walker and/or LHP James Paxton to return from the disabled list. ... Iwakuma had allowed just two home runs in his first four starts of the season but has since allowed two in each of his two starts.
[© 2014 Thomson Reuters. All rights reserved.]
Copyright 2014 Reuters. All rights reserved. This material may not be published, broadcast, rewritten or redistributed.