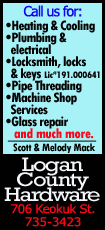 Kennedy allowed just one run through six innings, three relievers combined to allow only one baserunner and the Padres beat the Chicago White Sox 4-1 for their fourth victory in the previous 10 games to start a rare three-game interleague series.

"Ian's fastball, I thought, was the key tonight," San Diego manager Bud Black said. "The fastball, right from the get-go, had life in the hitting area. I thought he commanded it, for the most part, pretty well. He pitched with a lot of conviction with it, especially inside to the lefties. He made some pitches when he needed to. He set the tone."

Center fielder Cameron Maybin and first baseman Yonder Alonso each homered to lead the way offensively for the Padres (25-30), who lost the only other series they've played against the White Sox -- in 2003 in Chicago and 2005 at Petco Park.

"(Kennedy's) been very solid for us throughout the year, so it was definitely nice to get him a win," said Alonso, whose two-run homer with two outs in the eighth provided some insurance runs. "The whole game in itself was all about pitching and defense, but I think that (home run) was a good moment right there, later on in the game, to get those two runs. We needed those big-time, giving a little bit of breathing room for our bullpen."
They didn't seem to need it. Right-handers Nick Vincent and Joaquin Benoit each threw a scoreless inning of relief to get the ball to right-handed closer Huston Street in the ninth. Street retired the White Sox in order for his 16th save in as many chances, which leads the major leagues.

Kennedy allowed four hits and walked three, but struck out nine to nix almost every scoring chance for Chicago.

Left-hander John Danks turned in his second straight quality start for the White Sox (28-28) but took the loss after allowing two runs, eight hits, a walk and a wild pitch in seven innings.

The White Sox, who struck out 13 times and only produced one baserunner and had no hits after the fourth, had a three-game win streak snapped. They were unable to match their season highs of four straight wins and three games above .500.

"I, for the most part, was able to get the kind of contact I wanted," Danks said. "Obviously I made some mistakes and got burned for them, but all-in-all it was a good day."

Maybin put the Padres up 1-0 by leading off the third with a 407-foot solo homer to left field off Danks for his first home run and RBI of the season.

After getting runners into scoring position and failing to score in the first three innings, the White Sox got a run across in the fourth thanks to Maybin's mental miscue. Thinking a fly ball he'd caught in center field was the third out of the inning, Maybin started trotting toward the infield with his head down. Chicago third baseman Conor Gillaspie tagged up and moved from second to third. He then scored on a wild pitch by Kennedy to tie it 1-1.

[to top of second column]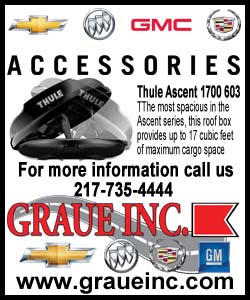 "It's part of it," Kennedy said. "It's not the first time it's happened, a position player forgetting how many outs. I've done it before on the mound, so at that point, for me I've just got to get over it. My job was to keep that runner there, but he came up to me and apologized and I said, 'OK, make it up to me. Hit another home run and forget about it."
Danks, however, gave the run right back in the fifth on his own wild pitch to score Rene Rivera from third, making it 2-1 San Diego. That's all Kennedy and the Padres bullpen needed.

"That's Ian Kennedy," White Sox center fielder Adam Eaton said. "I mean, how quickly we forget he was in the Cy Young running (a few years ago). He knows how to pitch. He studies the heck out of people and he knows how to approach the game and he competes."

NOTES: The White Sox will switch their pitching rotation during a weekend series against the San Diego Padres, with LHP Chris Sale starting the finale on Sunday instead of LHP Jose Quintana. Sale, who will be pitching on four days' rest, was scheduled to start Monday at the Los Angeles Dodgers against LHP Clayton Kershaw. Sale's previous start, on Tuesday, was held to three innings because of rain and he wanted to get back on the mound sooner than later. Quintana will make a Monday start against the Dodgers. ... White Sox 1B Jose Abreu (ankle) will do some simulated work on Saturday and Sunday and expects to come off the 15-day disabled list on Monday against the Dodgers. ... Chicago 1B-DH Paul Konerko missed his second straight game on Friday against the San Diego Padres because of a minor back issue. He hopes to return Saturday in the second game of the series. ... Padres RHP Andrew Cashner threw his second bullpen session while on the DL for right elbow soreness and will throw a simulated game Sunday. ... The agent for Padres LF Tommy Medica asked Major League Baseball to review a scoring decision from the Wednesday finale of a series against the Arizona Diamondbacks. A hard-hit ball to third by Medica was ruled an error instead of a single. Medica would have hit for the cycle had it been ruled a hit. ... OF Carlos Quentin will likely be the DH for the Padres in all three games against the White Sox, according to manager Bud Black.
[© 2014 Thomson Reuters. All rights reserved.]
Copyright 2014 Reuters. All rights reserved. This material may not be published, broadcast, rewritten or redistributed.