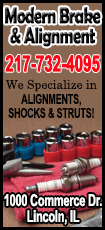 Nationals 9, Rangers 2

Ian Desmond hit his team-leading 10th home run of the season, a three-run blast that allowed the Washington Nationals to overcome a two-run deficit and cruise to a 9-2 victory over the Texas Rangers.

The Nationals, who trailed 2-0 heading into the bottom of the fourth inning, got singles from outfielder Jayson Werth and first baseman Adam LaRoche off Texas starter Colby Lewis (4-4) to set the stage for Desmond, the Nationals' shortstop.

Washington entered the game hitting just .127 with runners in scoring position over its last seven contests, but Desmond crushed a Lewis fastball over the right-center wall to give the Nationals a 3-2 advantage en route to their second win in eight games.

- - -

Braves 3, Marlins 2

Atlanta Braves right-hander Julio Teheran tossed 7 1/3 solid innings and catalyzed the offense in a 3-2 comeback victory over the Miami Marlins in front of 18,469 at Marlins Park.

Atlanta erased a 2-1 deficit with two runs in the seventh inning against right-hander Tom Koehler (4-5).

Teheran helped his own cause with a leadoff double down the first-base line. Right fielder Jason Heyward drove him in with an RBI triple to left center. Center fielder B.J. Upton followed with the go-ahead sacrifice fly to left.

- - -

Royals 6, Blue Jays 1

Lorenzo Cain drove in four runs and left-hander Jason Vargas pitched six effective innings as the Kansas City Royals defeated the Toronto Blue Jays 6-1 for their second win in a row.

Cain, the Royals' center fielder, had a two-run homer and two RBI singles, and left fielder Alex Gordon also hit a two-run homer as the Royals (26-28) handed the Blue Jays (32-24) their second loss in a row after they had won nine straight.

Vargas (5-2) allowed one run on seven hits and three walks while striking out seven.

- - -

Twins 6, Yankees 1

Ricky Nolasco picked up his first win in over a month by pitching six innings and the Minnesota Twins hit a season-high three home runs in a 6-1 victory over the New York Yankees at Yankee Stadium.

Right fielder Oswaldo Arcia and left fielder Josh Willingham supported Nolasco's first victory since April 24 by hitting solo home runs. Third baseman Trevor Plouffe added a two-run homer for the Twins, who won for the second time in their last eight games.

Catcher Kurt Suzuki and designated hitter Eduardo Nunez added RBI singles for Minnesota, which has won three straight in New York for the first time since 1992.

- - -

Indians 5, Rockies 2

Corey Kluber struck out 12 in 7 1/3 innings and shortstop Asdrubal Cabrera belted a two-run home run to lead the Cleveland Indians to a 5-2 victory over the Colorado Rockies at Progressive Field. The win snaps Cleveland's four-game losing streak.

The right-hander Kluber (6-3) capped a brilliant month of May by holding the Rockies to five hits and two runs. He walked just one batter to go with his 12 strikeouts.

In the month of May, Kluber was 4-0 with a 2.09 ERA. In 43 innings in May, he struck out 60 and walked nine. Kluber is just the fifth Indians pitcher since 1914 to strike out 60 batters in one calendar month, the first to do so since Dennis Eckersley struck out 60 in September of 1976.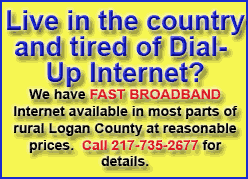 - - -

Padres 4, White Sox 1

The San Diego Padres made sure that a strong outing by right-hander Ian Kennedy resulted in a win against the Chicago White Sox at U.S. Cellular Field.

Centerfielder Cameron Maybin and first baseman Yonder Alonso hit home runs, Kennedy allowed only one run through six innings and the Padres won for just the fourth time in their previous 10 games, topping the White Sox 4-1 to start a rare three-game interleague series.

- - -

Astros 2, Orioles 1

For a second consecutive game, the Houston Astros fashioned a two-run rally in the seventh inning, this time parlaying back-to-back doubles from Robbie Grossman and Jonathan Villar into a 2-1 win over the Baltimore Orioles at Minute Maid Park.

Handcuffed for six innings by Orioles right-hander Miguel Gonzalez, the Astros (24-32) extended their winning streak to seven games by stringing together four hits in the seventh inning.

- - -

Red Sox 3, Rays 2 (10 innings)

The Boston Red Sox, who left Florida last Sunday mired in a 10-game losing streak, won their fifth straight by edging the Tampa Bay Rays 3-2 in 10 innings in a wild game that featured two bench-clearing incidents.

Because of ejections, the Red Sox needed four managers for their fifth win in as many days, and A.J. Pierzynski's long triple that fell when two Tampa Bay outfielders collided in right center.

[to top of second column]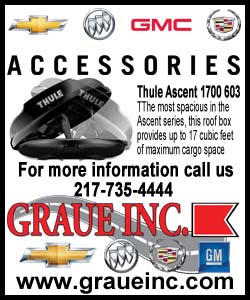 With one out in the 10th, loser Juan Carlos Oviedo (1-2 with walk-off losses the last two games) hit left fielder Jonny Gomes with a pitch. Pierzynski, who has been hot, hit the long fly and center fielder Desmond Jennings and right fielder Wil Myers ran together trying to catch the ball.

With Jennings on the ground, Myers chased the ball, but the game was clearly over and the Red Sox had their second walk-off win in as many nights.

- - -
Giants 9, Cardinals 4

In what was billed as a pitcher's duel, San Francisco Giants lefty Madison Bumgarner came up aces and St. Louis Cardinals right-hander Adam Wainwright endured his shortest outing of the year.

Bumgarner worked a three-hit shutout over seven innings while Wainwright departed before the fifth inning ended as the Giants routed the Cardinals 9-4 at Busch Stadium.

In improving to 7-3, Bumgarner struck out 10 for the second straight outing while walking only one. San Francisco (36-19) stretched its National League West lead over the Los Angeles Dodgers to seven games, pending the result of Los Angeles' home game with Pittsburgh.

- - -

Brewers 11, Cubs 5

Ryan Braun homered in the first and Rickie Weeks scored three runs as the Brewers beat the Cubs, 11-5 at Miller Park.

Braun and Weeks each finished with three hits, as did catcher Martin Maldonado and shortstop Jean Segura. Left fielder Khris Davis extended his hitting streak to eight games with a pair of doubles while center fielder Carlos Gomez singled in the second to extend his hitting streak to 10 games.

The offense more than made up for a less-than-sharp outing from right-hander Marco Estrada (5-2), who struck out five but gave up three runs on four walks and six hits over six innings.

- - -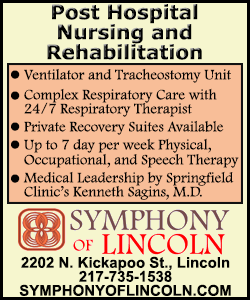 Phillies 6, Mets 5 (14 innings)

Reid Brignac singled home the decisive run in the bottom of the 14th inning Friday night, lifting the Philadelphia Phillies to a 6-5 victory over the New York Mets.

Brignac, a third baseman, lined an 0-1 pitch from reliever Jenrry Mejia (4-2) to the left field wall over a drawn-in outfield to score right fielder Marlon Byrd and end a five-hour, 23-minute marathon.

Byrd, leading off the inning, reached when right fielder Chris Young dropped his fly ball for a two-base error. Catcher Carlos Ruiz followed with a single off Mejia, the eighth New York pitcher. Pinch-hitter Cesar Hernandez, batting for winning pitcher Justin DeFratus, was intentionally walked.

- - -

Athletics 9, Angels 5

First baseman Brandon Moss hit his first career grand slam and third baseman Josh Donaldson homered twice, powering the Oakland A's to a 9-5 victory over the Los Angeles Angels on at O.co Coliseum.

The A's won the opener of a three-game series and increased their lead in the American League West to 2 1/2 games over the Angels.

Moss, who left the game in the bottom of the third with tightness in his right calf, hit his grand slam in the bottom of the first inning off Angels right-hander Garrett Richards, giving the A's a 4-0 lead.

- - -

Tigers 6, Mariners 3

The Detroit Tigers used a familiar formula when sluggers Miguel Cabrera and Victor Martinez accounted for five runs on two homers in their win over the Seattle Mariners.

Cabrera and Martinez combined to go 4 for 7 with five RBIs, and starter Justin Verlander turned in his most complete performance in three weeks to pick up the win.

Verlander (6-4) allowed three earned runs and five hits in 7 2/3 innings, his longest outing since April 6, and walked off the field to a surprisingly strong ovation from a Tiger-friendly crowd at Seattle's Safeco Field.

- - - (Editing by Mark Lamport-Stokes)
[© 2014 Thomson Reuters. All rights reserved.]
Copyright 2014 Reuters. All rights reserved. This material may not be published, broadcast, rewritten or redistributed.