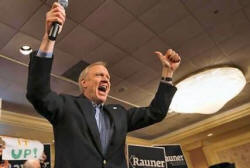 Illinois Republican Bruce Rauner ousts Governor Pat Quinn
Send a link to a friend Share
[November 05, 2014] By Mark Guarino

CHICAGO (Reuters) - Illinois Republican businessman Bruce Rauner narrowly ousted Democratic Governor Pat Quinn on Tuesday, Reuters/IPSOS projected, in a vote for change in the state with the country's worst public pension crisis and lowest credit rating.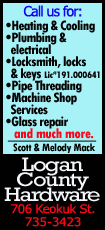 "Are you ready for a new direction? This is a victory for our taxpayers who need to have a lower tax burden," Rauner said in a speech to supporters, noting it was the first time in many years Illinois would have a Democratic legislature and a Republican executive.

But Quinn said he would not concede on Tuesday night, telling supporters there were thousands of mail-in votes and other ballots that have not been counted

With 94 percent of precincts reporting, Rauner had 50 percent of the vote and Quinn had 47 percent, with Libertarian candidate Chad Grimm taking 3 percent.

Rauner, 57, who spent millions of dollars of his own money in his first bid for public office, said he wanted to make Illinois friendlier to business by lowering income tax rates.

For many people attending an election night party for Rauner at the Hilton Hotel in downtown Chicago, the sagging Illinois economy was high on their mind.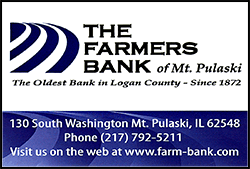 "It's the Land of Lincoln and the Land of Lincoln is going down the tubes," said Neil Barrot of Schaumburg, a suburb of Chicago. "I don't think it's a beacon of America anymore. Policy and leadership attracts jobs and there's virtually no leadership here."

In an ugly campaign with attack ads on both sides, Rauner portrayed Quinn, 65, as a tax-and-spend liberal responsible for bringing the state into the economic doldrums.

Quinn pushed through a pension reform package in 2013, which has been challenged in court by unions. Illinois has the most underfunded pension system of any U.S. state and the credit ratings for its bonds are A3 and A-minus, the lowest among the states.

"We have a pension problem that is threatening to devalue every asset in the state. It's not a small issue," said Rauner supporter Brian Timpone of River Forest.

Quinn attacked Rauner, a venture capitalist with nine homes, saying he was a heartless businessman who does not care about the issues affecting average people.

[to top of second column]
President Barack Obama, former President Bill Clinton and other big-name Democrats stumped for Quinn, but he was weakened by state budget woes and an approval rating of around 31 percent.

Glitches with ballots and dirty tricks slowed voting in some Illinois precincts on Tuesday. Officials said more than 2,000 election workers in Chicago did not show up because they received automated calls telling them they were not properly certified.

A few polling stations were still open past 9 p.m. after officials ordered that everyone in line be allowed to vote.

Illinois, Obama's home state, has not elected a Republican governor since George Ryan, who was later sent to jail on corruption charges, left office in 2003.

Quinn's predecessor, Democrat Rod Blagojevich, is currently serving a prison sentence for corruption.

(Additional reporting by Diane Bartz; Writin
[© 2014 Thomson Reuters. All rights reserved.]
Copyright 2014 Reuters. All rights reserved. This material may not be published, broadcast, rewritten or redistributed.