Lincoln College invites public to Homecoming activities and events
Send a link to a friend Share
[November 05, 2014] LINCOLN - Lincoln College will be celebrating Homecoming during the week of Nov. 3 to 8, 2014. In addition to Spirit Week activities for students, several events are scheduled which are open to the public, including the Athletic Hall of Fame banquet, a tour of the Creekside Outdoor Center for Environmental Education, a women's alumni basketball game, and the men's homecoming basketball game featuring special halftime entertainment.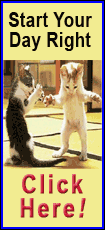 The Fine Arts department will also be presenting the Moss Hart/George Kaufman comedy "You Can't Take it With You" on the main stage of the Johnston Center for the Performing Arts beginning Wednesday, Nov. 5.

The Athletic Hall of Fame Banquet will be Friday, Nov. 7, in the Davidson-Sheffer Gymnasium and includes a cocktail reception from 5:30 p.m. to 6:30 p.m., followed by dinner and the awards program. The event is open to the public, but seating is limited and reservations are required. Adminssion fees are discounted for children 18 and younger. Contact Mary Jo Werth in the Advancement Office to register: phone (217) 735-7217 or toll free 877-522-5867, or e-mail mjwerth@lincolncollege.edu. The 2014 Hall of Fame class includes alumni Mike Lumpp (class of 1962), Dennis Werth (class of 1973), Lynn Thompson (class of 1981), and former coaches Allen Pickering and Cynthia Slayton Jackson.

A tour of the Creekside Outdoor Center for Environmental Education is planned for Saturday, Nov. 8. A bus will leave from the Lincoln Center parking lot at 10 a.m. and return at 11 a.m. Lincoln College professor Dr. Dennis Campbell will conduct the tour, and encourages participants to dress warmly and to wear boots or other shoes suitable for walking outdoors. There is no charge for this event.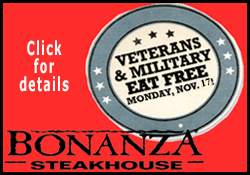 The Lincoln College Bookstore will be open from 10 a.m. to 2 p.m. on Saturday, Nov. 8, so alumni and other friends returning to campus for activities can shop for Lynx gear.

The Lincoln Heritage Museum will open early on Saturday, Nov. 8, for walk-through tours of the second floor "life review" gallery from 11:30 a.m. to 1 p.m. Admission for the walk-through will be at a discounted rate. The regular audio-video tours will be offered from 1 to 4 p.m. at the regular admission price.

A women's basketball alumni game will tip off in the Jack D. Nutt Arena at 11 a.m. Saturday, Nov. 8. All former Lincoln College women's basketball players are invited to come back for a little friendly competition on the court. Anyone interested in playing should contact women's basketball coach Carol Wilson by e-mailing cwilson@
lincolncollege.edu, or calling (217) 732-7317. There is no charge for this event.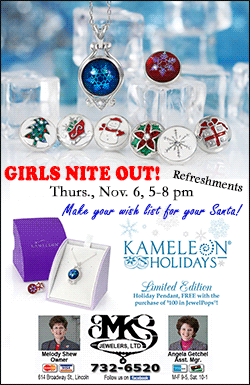 The highlight of Homecoming will be the men's basketball game Saturday afternoon. The Lynx will take on St. Louis Community College at 2 p.m. in the Jack D. Nutt Arena in the Lincoln Center. Special entertainment is planned for halftime, including the introduction of the Homecoming Court. Lynx fans are asked to wear white to 'white out' the arena. General admission will be based on bleacher seats or chair back seats with discounts for seniors and children 12 and under. LC students are free with student ID.

"You Can't Take it With You," is a depression-era romantic comedy about a nice girl from a very eccentric family who falls in love with a nice boy from an uptight, upper-class family. The play won the 1937 Pulitzer Prize for drama, and the film adaptation won the 1938 Academy Award for Best Picture.

The show opens on the main stage of the Johnston Center for the Performing Arts on Wednesday, Nov. 5, and will be the final production for the Fine Arts department's fall theater season. The cast features Lauren Stanfield, Tegan Follis, Kendall Katz, AJ Cook, India Stoddard, and Pat Carroll (Lincoln); Charles Irby and Chris Bass (Peoria); Isaiah Denton (Plano); Lauren Jones (Cerro Gordo); Geoffrey Lindow (Marengo); Pat Ray (Buffalo Grove); Ryan Huggins (Oak Park); Angelique Tally (Chicago) and Levert Wilkins (Evergreen Park); Brett Nelson (Island Lake); Ashley King (Plainfield); Sara Klemm (Warrensburg); and Alexa Maxey (Elkin, NC).

Evening performances begin at 7:30 p.m. Wednesday through Saturday, with a 2 p.m. matinee on Sunday, Nov. 9. The play will be performed in three acts with an intermission, and is appropriate for all ages. General admission will be charged for adults with seniors and student discounts. Call the Johnston Center box office at (217) 735-7280 to reserve tickets.
[Tracy Bergin, Lincoln College]