Lincoln College presents classic comedy "You Can't Take It With You"
Fireworks, snakes, and two very different families. What could go wrong?
Send a link to a friend Share
[November 05, 2014] LINCOLN - The Lincoln College Theater Department will present the Pulitzer Prize-winning play "You Can't Take It With You" in the Johnston Center for the Performing Arts Meyer Theater starting Wednesday, Nov. 5. The play, by George Kaufman and Moss Hart, opened on Broadway in December 1936 and is considered one of the greatest American comedies ever written.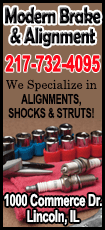 The story revolves around Alice Sycamore as she tries to figure out how to introduce her fiancé and his up-tight, upper-crust family to her rather more eccentric family. When the two families finally meet, the worlds of the wealthy Kirbys and the off the wall Sycamores collide with a bang. This production features Kendall Katz as Alice and Anthony Cook, Jr., as love-struck fiancé Tony Kirby, Jr. The show also features Lincoln College stage veterans Lauren Stanfield as Alice's crazy mother Miriam, Tegan Follis as sister Essie, and Isaiah Denton as Grandpa Vanderhof.

This show is for the whole family, from ages 9 to 99, and is sure to warm your heart and make you laugh out loud. The show opens Wednesday, Nov. 5, with 7:30 p.m. performances through Saturday, Nov. 8, and will close with a 2 p.m. matinee on Sunday, Nov. 9. Tickets priced for adults with discounts for seniors, and students For more information or to reserve tickets, call the Lincoln College Box Office at 217-735-7280.
[Tracy Bergin, Lincoln College]