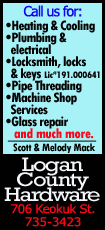 A drawing will be held at 3:00 p.m. at National-Rent-to-Own. Tickets will be on sale until 12:00 noon on Saturday, and may be purchased by calling Wanda Lee Rohlfs at (217) 735-2057 or JoAnne Marlin at (217) 828-0650.
You do not need to be present to win.
Your information is recorded in our history book and we will contact you about picking up this beautiful mini carousel horse named after Mr. Abraham Lincoln's horse, Old Bob.
There will also be a display at National-Rent-to-Own of pictures of the life sized-bronze statue which will be placed on the courthouse lawn in the spring of 2015.

[Wanda Lee Rohlfs, Abraham Lincoln Statue Committee]
Related Article