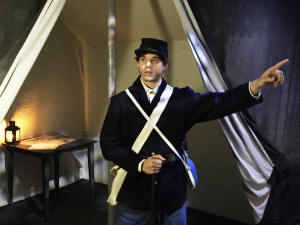 Lincoln Heritage Museum celebrates county's 175th Anniversary
Living History, rare exhibit event to raise funds for Postville, Mt. Pulaski Courthouses

Send a link to a friend Share
[November 05, 2014] LINCOLN - The Lincoln Heritage Museum will celebrate 175 years of Logan County history on Nov. 13 with a living history presentation and special display of rare Logan County artifacts. The event starts at 6 p.m. and is free and open to the public. This special presentation commemorates the anniversary of Logan County and recognizes the historic Postville and Mt. Pulaski courthouse sites, which were integral to the heritage of Logan County and are in need of funds to keep them operational. Donations to support the preservation of the Postville and Mt. Pulaski courthouses will be accepted at the event.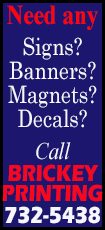 Noted and little-known Logan County residents who lived in Abraham Lincoln's era will be brought to life through living history portrayals by local historical interpreters. The evening will feature presentations of:

Lucy Evans, whose husband operated the ferry over Salt Creek and whose farm later became the State Asylum (portrayed by Jean Gossett).

Henry Hawes, a young Union soldier in the Civil War who often corresponded with his family in Atlanta during the war (presented by Lincoln College student Trevor Gauger).

John Frederick Boy, an early Logan County businessman who lived in Postville and Lincoln and who rented out property as housing for the poor (presented by Bill Donath).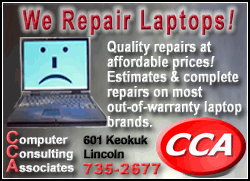 Josephine Wodetzki, a woman who lived across the road from Postville Courthouse when it served as the county seat and observed courthouse days with Abraham Lincoln (presented by Lincoln Heritage Museum Assistant Director Anne Moseley).

Captain Adam Bogardus, a resident of Elkhart who became a world champion trap shooter, (depicted by Bob McCue).

Marie Shop Kaeselzier, a member of the Emden Civil War Ladies' Aid Society, (portrayed by Mary Ellen Martin).
Jabez Capps, a teacher, merchant and eventual co-founder of Mount Pulaski (presented by Lincoln Heritage Museum Director Ron Keller).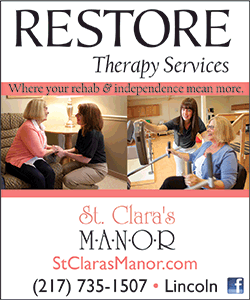 In addition to the first-person presentations, the following Logan County documents and artifacts from Lincoln's era will be on display for that night only: one of the earliest known maps of Logan County from 1839; recently discovered cartes-de-visite from the 1860s—perhaps the earliest known photographs of people and places in the city of Lincoln; and the first public showing ever of a flag made by the ladies of Middletown for Abraham Lincoln's presidential campaign in 1860.

Logan County came into legal existence as a political division of the State of Illinois in 1838 through a bill sponsored by Abraham Lincoln, passed by the Illinois Legislature, and signed by Gov. Thomas Carlin on Feb. 15, 1839.

For more information, contact the Lincoln Heritage Museum at 217-735-7399 or e-mail museum@lincolncollege.edu.
[Tracy Bergin, Lincoln College via Sarah Wallick, Abraham Lincoln Tourism Bureau of Logan County]