2014 Fall Farm Outlook:
Flip-flop weather
By Derek Hurley

Send a link to a friend Share
[November 05, 2014] Farmers in Illinois would likely tell anyone else that this year has been a good year for planting crops and keeping them healthy in the field as far as the weather goes. As a result of unusual harvest-season weather, the harvest has dragged on longer than usual, with other areas of farming life being impacted.
According to reports from Illinois Farmer Today, farmers are experiencing a high level of stress during this harvest season. The reappearance of wet weather has repeatedly set back the starting dates for many farmers in Illinois and in other parts of the Midwest. Some farmers have reported not being able to start their harvest until the end of September or even later. This was the case with Jeff and Mark Foltz, who farm out of Scandoval.

For other farmers closer to central Illinois, harvest was progressing at a normal pace until the end of September, when sudden rain appeared dropping two to three inches rain in some areas. Fortunately, the dry conditions prior helped prevent conditions from being worse.

According to USDA reports as of early October, only thirty-five percent of the Illinois corn crop had been brought in by the famers. This is much lower than the previous five-year average for incoming crop percentage in October, which hovered around fifty percent at that time.

A similar trend was observed with soybeans and their harvested amounts. As with corn, soybean estimates were sitting at around twenty-nine percent as of early October. This down from the average of the last five years, in which soybean harvests sat at around fifty-two percent at the same time.

Despite the hardships that farmers experienced during this harvest season, the USDA is confident that there should be above average yields this year once the crop has been brought in. Illinois famers are feeling the same way, and they are taking every opportunity they can this year to get out in the fields and bring in their crop.

Another effect of the slow harvest has been a late planting of winter wheat. Normally, October is the prime month for planting winter wheat. It is not an absolute necessity, but it is typically the month for planting. According to the University of Illinois Ag offices, winter wheat needs two weeks of time in the ground before going dormant in the winter months.

Furthermore, due to the wetter harvest season, famers planting winter wheat will need to keep a sharp eye out for toxins and molds that grow in wet conditions.

Wet fields also present a hazard for farmers working in heavy machines. Soil compaction will become an issue for farmers this season as they attempt to harvest in wetter soil.
Speaking of vehicles, some farmers may resort to using more drivers to bring in the crops faster, in an attempt to make up for later harvests, which will increase road traffic. Increased traffic means all drivers will need to remain alert on the road, especially if farmers are trying to drive in with crops after nightfall.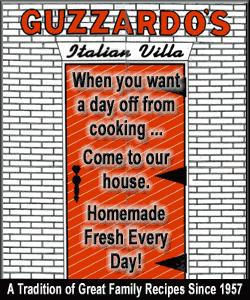 Finally, if push comes to shove, some farmers recommend waiting until the ground is harder due to lower temperatures and a light frost. However, a hard frost could set in, resulting in crops that are too cold to harvest, or even grain split due to the cold.

Overall, the weather has resulted in a difficult year for harvesting in 2014. However, if the farmers keep on pushing forward, they can fight the wet weather and still bring in a very good crop this year.
Sources
http://www.agweb.com/article
/soggy-weather-crimps-illinois-corn-harvest/
http://www.illinoisfarmertoday.com
/feature/columnists/farm_and_ranch_life/
weather-events-could-affect-this-year-s-harvest-
stress-levels/article_3213d20d-e2b7-54d3-9a2f-b60568b8ac0a.html
http://www.illinoisfarmertoday.com/
illinois-crop-watch-oct/pdf_e65c4a9a-
50b0-11e4-93cf-7fa6a0d6c481.html
http://www.illinoisfarmertoday.com/
news/crop/above-average-yields-make-up-for-
slow-pace-of-harvest/article_2502e2d2-
53d5-11e4-bd91-67373eff59fc.html
http://www.illinoisfarmertoday.com/
news/crop/illinois-farmers-having-hard-time-with-timely-winter-wheat-planting/article_
96700668-5860-11e4-8134-8f15b93f9ea1.html