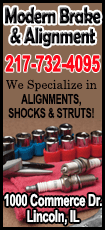 It was the 15th wettest October since 1895. The wettest October on record for the state was 1941 with 9.06 inches of precipitation.

The largest precipitation totals were in the central third of the state where 6 to 8 inches were common. Greenfield had an incredible 9.94 inches of precipitation. Medora, Girard, and Carlinville also reported over 9 inches of precipitation.

Precipitation totals were more moderate elsewhere: 4 to 6 inches in southern Illinois and 2 to 4 inches in northern Illinois. Also, several locations in northeast Illinois reported seeing traces of snow for the month.

The statewide average temperature was 54.0 degrees, 0.1 degrees below average.
[Lisa Sheppard, Illinois State Water Survey]
The Illinois State Water Survey at the University of Illinois at Urbana-Champaign, a division of the Prairie Research Institute, is the primary agency in Illinois concerned with water and atmospheric resources.