Siemens sees consolidation, not growth, in 2015
Send a link to a friend Share
[November 06, 2014] By Georgina Prodhan and Jens Hack
BERLIN (Reuters) - German engineering group Siemens resigned itself to another year of flat sales on Thursday after reporting that one-off charges hit profits again in the fourth quarter, this time for wind turbines.
Siemens, one of Germany's biggest companies and a major exporter of goods from trains to hospital equipment, said it first aimed to improve the operating margin for its core industrial businesses to close a gap with rivals before focusing on growth again.

Chief Executive Joe Kaeser, who took over in a boardroom coup a year ago, is on a mission to simplify the once-sprawling conglomerate, weeding out or fixing underperforming businesses and allowing the stronger ones to shine.

Kaeser has already sold a hospital IT unit and Siemens' stake in home appliances joint venture SBH, and bought oilfield equipment company Dresser-Rand to help its ailing energy unit catch up on exploiting the U.S. shale boom.

He said he was now determined to get on top of operational problems that keep cropping up in Siemens' businesses, most recently in wind turbines where problems with blades and bearings caused a 223 million-euro ($279 million) charge in the fourth quarter.

"2015 will be the year of operational consolidation. We still have a few challenges to overcome and to make better on the way we execute our orders into revenues. We've had a few setbacks," Kaeser told Reuters Television.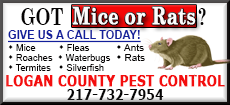 "We've got a lot on our plate but we know where we're going," he said.

Chief Financial Officer Ralf Thomas said the Munich-based group wanted to bring annual one-off charges for such issues, which amounted to 900 million euros for the year to end-September, down to an average of 350 million euros.

Siemens is also now aiming for an industrial profit margin of 10 to 11 percent in the current fiscal year, introducing a new measure to help it benchmark itself better against rivals.

The margin figure, which Kaeser said would be a clear improvement on last year's, compares with Swiss ABB's 14.3 percent third-quarter operating margin, and a 16.3 percent industrial margin at arch-rival General Electric.

Siemens shares were up 0.5 percent at 89.53 euros by 1100 GMT (7 a.m. EST), after the company said it would raise its dividend by 10 percent to 3.30 euros per share.

"The outlook looks muted and our estimates might prove to be too optimistic. However, we expect that also in FY 2014/15 portfolio adjustments remain the key share price driver," DZ Bank analyst Jasko Terzic said in a note.

HEARING-AIDS SALE

Siemens also announced on Thursday it has agreed to sell its hearing-aid unit, Siemens Audiology Solutions, to private equity firm EQT and Germany's Struengmann family for 2.15 billion euros.


[to top of second column]
In addition it said the legal separation of its healthcare unit in countries including Germany, a possible precursor to an eventual full or part disposal that could raise the value of the unit and the rest of the company.

"We can react as the market demands at any time," Kaeser told Reuters Television.

ENERGY CHALLENGES

Siemens reported a 28 percent rise in its fourth-quarter operating profit, which it calls 'total sectors profit', to 2.2 billion euros ($2.76 billion), short of the average estimate of 2.25 billion euros given in a Reuters poll of analysts. Sales were unchanged at 20.6 billion euros.
Fourth-quarter orders rose 2 percent to 20.7 billion euros, beating expectations, but like-for-like order intake from emerging markets fell 14 percent from a high base last year.

Profits at the Energy Sector unit tumbled 28 percent in the quarter, overshadowing strong results from the group's three other divisions: Healthcare, Industry and Infrastructure and Cities, which helped group net profits rise 40 percent to 1.5 billion euros.

"Challenges are growing in the power generation business," said Lisa Davis, the new head of the Energy Sector unit, recently recruited from Shell.

She said the business for large gas turbines, in decline since 2008 as power generation becomes decentralized and overcapacities rise, was facing high price and margin pressures.

(Editing by Maria Sheahan and Greg Mahlich)
[© 2014 Thomson Reuters. All rights reserved.]
Copyright 2014 Reuters. All rights reserved. This material may not be published, broadcast, rewritten or redistributed.