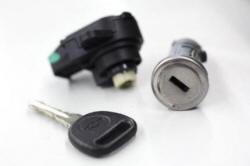 GM tells court it not liable for claims over pre-bankruptcy cars
Send a link to a friend Share
[November 06, 2014] By Jessica Dye and Nick Brown
NEW YORK (Reuters) - General Motors <GM.N> said in a court filing on Wednesday that it should not have to face lawsuits based on safety issues in cars made before its 2009 bankruptcy, including a faulty ignition switch that led to the recall of 2.6 million cars earlier this year.
The brief, filed in Manhattan bankruptcy court, lays out GM's legal arguments and is the opening salvo in litigation from GM drivers who say the automaker should make them whole for losses related to recalls this year.

The ignition switch recalls, which began in February, have since grown to encompass numerous problems affecting millions of vehicles. The company is facing some 130 lawsuits over accidents and lost vehicle value.

In April, GM asked Judge Robert Gerber of the U.S. Bankruptcy Court in Manhattan, who oversaw the bankruptcy, to bar claims related to vehicles made before 2009 based on the terms of the sale order that created the so-called "New GM." Liabilities related to older vehicles were largely retained by a shell company now known as "Old GM."

Plaintiffs' lawyers have asked Gerber to rule that bankruptcy protection does not apply because their clients were not informed about the problems at the time and had no chance to argue their cases during the proceedings.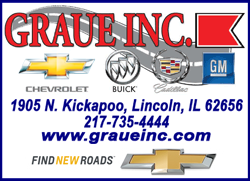 On Wednesday, GM said plaintiffs' lawyers were trying to re-litigate issues that had been aired fully and settled five years ago.

"(P)laintiffs resurrect the same failed arguments as the creditors before them made in seeking payments from New GM for Old GM's liabilities," the brief said.

The dispute is broken into four so-called "threshold" issues that Gerber decided should be dealt with at the outset of the case. GM maintains it has the upper hand on all four.

It rejected plaintiffs' contention that they were not given notice of the bankruptcy sale in violation of their due process rights. It also stressed that none of its actions constitute fraud against the bankruptcy court, which is reserved for "egregious" conduct that "defiles the court itself." And it asserted that any grievances about the sale process should be against Old GM, which was responsible for the transaction.

[to top of second column]
Furthermore, the carmaker said, the defects at issue are liabilities that remain the responsibility of Old GM.

In an emailed statement, GM spokesman Alan Adler said the company believed its position was consistent with federal law and legal precedent. Adler added that the company has established an out-of-court program run by lawyer Kenneth Feinberg to provide compensation for claims on behalf of individuals injured or killed in pre-bankruptcy crashes.

A lead lawyer for the plaintiffs, Steve Berman, said in an email that the filing was expected.

"I say bring it, we will beat it," he said.

Plaintiffs' response is due on Dec. 16, and Gerber has scheduled a hearing for Jan. 26.

(Reporting by Jessica Dye and Nick Brown; Editing by Alexia Garamfalvi and Andre Grenon)
[© 2014 Thomson Reuters. All rights reserved.]
Copyright 2014 Reuters. All rights reserved. This material may not be published, broadcast, rewritten or redistributed.