New Illinois governor faces full plate of fiscal problems
Send a link to a friend Share
[November 06, 2014] By Karen Pierog

CHICAGO (Reuters) - Illinois' newly elected Republican governor will need to navigate fixes for the state's fiscal woes through a Democrat-controlled legislature or risk seeing the state's credit ratings fall and bond yields rise, municipal analysts said on Wednesday.Wealthy businessman and first-time candidate Bruce Rauner beat incumbent Democratic Governor Pat Quinn in Tuesday's election, though Quinn waited to concede until Wednesday afternoon after a full vote count was completed.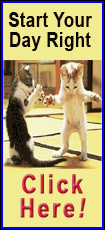 Rauner campaigned against making a temporary income-tax rate hike permanent and suggested a 401(k)-style defined contribution plan for state workers, as an alternative to traditional pensions. Illinois' public employee pension system is underfunded by $100 billion.

The scheduled partial rollback of income-tax rates would reduce general fund revenue by $1.8 billion during the second half of the state's fiscal year, which ends June 30. Quinn had been expected to push to maintain the temporary tax hike.

"It's a critical time for Illinois these next four years that we don't do business as usual," said Richard Ciccarone, president and CEO of Merritt Research Services.

Ciccarone said Rauner, who made a fortune as a private equity investor, needs to maintain "close contact with rating agencies and investors to buy time to get solutions."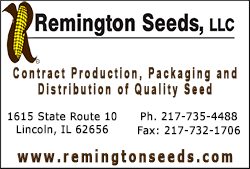 Nuveen Asset Management in a report released Wednesday called for Rauner to move swiftly. "The work of governing the state's pressured finances will demand state leaders' immediate and full attention," the report noted.

In his speech Tuesday night, Rauner called for bipartisan solutions to Illinois' woes, a shift from campaign ads that attacked top Democratic lawmakers for alleged corruption.

Steve Brown, spokesman for long-time Democratic House Speaker Michael Madigan, said the speaker planned to "work professionally with whoever is in that office." He noted that House Democrats maintain a majority that some have labeled veto proof.

Brown said both legislative chambers would need to muster a three-fifths majority to make the increased tax rates permanent.

Democratic Senate President John Cullerton "expects the temporary tax increase to roll back on Jan. 1 as scheduled by law," his spokesman said.

[to top of second column]
Illinois has stayed current with pension payments with the help of the temporary tax hike in 2011. The rates are set to fall to 3.75 percent from 5 percent for individuals, and to 5.25 percent from 7 percent for corporations.

The pension reform law enacted last December is on hold due to challenges brought by labor unions and others in a county court.

Illinois has the worst-funded state pension system and its credit ratings are lowest among states. The yield spread for Illinois bonds due in 10 years is about 150 basis points over the market's benchmark for triple-A-rated bonds.

During the campaign, Rauner called for eliminating the 2011 income tax hike, raising more than $600 million by extending the state sales tax to certain services, and freezing local property taxes. He pledged to reduce increases in pension payments and move toward a defined contribution system.

(The story was refiled to corrects in third paragraph that 401(k)s are defined contribution, not defined benefit plans)

(Reporting by Karen Pierog; Editing by David Greising and Lisa Shumaker)
[© 2014 Thomson Reuters. All rights reserved.]
Copyright 2014 Reuters. All rights reserved. This material may not be published, broadcast, rewritten or redistributed.