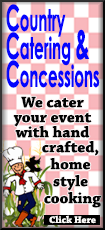 Hornets 96, Heat 89

Center Al Jefferson scored a season-high 28 points as the Charlotte Hornets snapped a 16-game losing streak to the Miami Heat on Wednesday.

The Hornets led by as many as 15 points in the fourth quarter but had to turn back a Miami rally that got as close as three in the final three minutes.

The Charlotte franchise had not beaten the Heat since the 2009-10 season, when the team was still the Bobcats. The Heat never lost to Charlotte in the LeBron James era.

The Hornets snapped a three-game losing streak with the win while the Heat lost for the second night in a row.

- - -

Wizards 96, Pacers 94 (OT)

Guard John Wall scored 31 points as the streaking Washington Wizards exacted revenge from last season's playoff series loss to the Indiana Pacers with an overtime victory.

The Wizards have won four straight and improved to 4-1 for the first time since opening the 2005-06 campaign 5-1.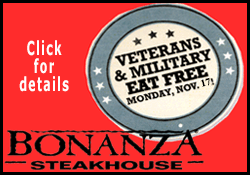 Guard Garrett Temple had 16 points and Wall added 10 assists for the Wizards. Washington held a seemingly comfortable 12-point lead in the second half following a 21-4 run, only to see the Pacers tie the game three times in the final four minutes.

Guard Donald Sloan scored a career-high 31 points for Indiana and his running layup made it 84-84 with six seconds remaining. The Pacers have lost four straight.

- - -

Jazz 102, Cavaliers 100

Small forward Gordon Hayward gave the noisy EnergySolutions Arena crowd something to cheer and ensured that the Cleveland Cavaliers' early-season woes continued.

Seconds after LeBron James tied the game with three free throws, Hayward hit a buzzer-beating, step-back jumper to give the Jazz a thrilling 102-100 victory over the Cavs.

James and point guard Kyrie Irving had big games, but the Cavaliers fell for the second time in as many nights. Cleveland dropped to 1-3 as the team struggles to find its way with a new cast and coach.

James finished with 31 points and played much better than he had in the Cavs' 101-82 blowout loss at Portland on Tuesday.

- - -

Bulls 95, Bucks 86

Forward Taj Gibson scored 23 points and grabbed 10 rebounds, and center Pau Gasol finished with 22 points and 12 boards as the Chicago Bulls held off the Milwaukee Bucks for a 95-86 victory.

Five Bulls scored in double figures, a group that included point guard Derrick Rose, who returned to action after missing two games with two sprained ankles. Rose contributed 13 points and seven assists in 30 minutes.

For the game, the Bucks shot just 38 percent from the field but kept things close by winning the rebounding battle 50-42. Milwaukee held an 18-7 advantage on the offensive boards.

- - -
Spurs 94, Hawks 92

Manu Ginobili made five free throws down the stretch, helping the San Antonio Spurs defeat the Atlanta Hawks 94-92.

The veteran Spurs guard made two foul shots with 3.8 seconds remaining for the final margin of victory after getting fouled by guard Kyle Korver while driving to the basket.

Atlanta had one more shot, but a long, desperation three-point attempt by forward Pero Antic was blocked by Spurs forward Boris Diaw.

- - -

Raptors 110, Celtics 107

The short-handed Toronto Raptors rallied from a 16-point, first-half deficit and ran to a victory over Boston.

[to top of second column]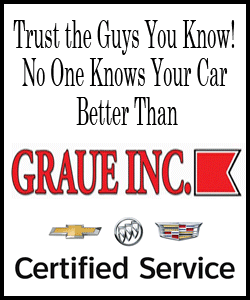 Without injured front court players Amir Johnson and Jonas Valanciunas, the Raptors got 35 points from guard Kyle Lowry and 23 and six assists from forward DeMar DeRozan to escape with the win.

Celtics guard Rajon Rondo finished with a triple-double: 13 points, 15 assists and 10 rebounds. With Boston down by three in the final seconds, forward Jeff Green missed on a three-point attempt.

- - -
Grizzlies 102, Suns 91

Memphis guard Mike Conley scored 24 points added 11 assists and backcourt mate Courtney Lee returned from a concussion to add 23 points and four three-pointers as the Grizzlies won their fifth straight game to start the season.

Center Marc Gasol had 18 points and six assists and Zach Randolph added 10 points for Memphis, who swept all four games against Phoenix last year and handed the Suns their first home loss of the season to improve on the best start in franchise history.

Guard Eric Bledsoe had 23 points to lead the Suns, but backcourt mate Goran Dragic continued his slow start with six points and a 3-for-9 shooting night.

- - -

Timberwolves 98, Nets 91

Kevin Martin scored a game-high 26 points, and Nikola Pekovic contributed a huge three-point play with 48.6 seconds remaining, leading Minnesota over Brooklyn.

With the game tied at 91-91, the Timberwolves looked for Pekovic down low, and the center responded with a shot off glass and subsequent free throw for a 94-91 lead.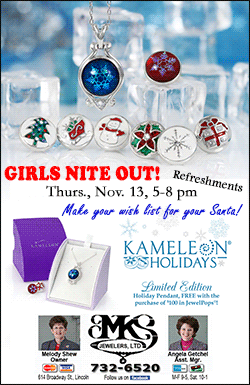 After Brooklyn turned the ball over on an offensive foul, forward Thaddeus Young made a running shot in the lane with 27.2 seconds left that pushed the lead to 96-91, capping a 9-0 run and sealing the victory.

- - -

Magic 91, 76ers 89

Tobias Harris hit the decisive jumper from the right wing at the buzzer and Orlando beat Philadelphia in a battle of previously winless teams.

Harris scored 18 points to lead Orlando, which also broke a 12-game road losing streak dating back to Feb. 26. Orlando is 2-28 on the road since Jan. 1.

Guard Tony Wroten scored a season-high 27 for the Sixers, who are 0-5 for the first time since 2001-02. Forward Brandon Davies added a season-high 20.

- - -

Pistons 98, Knicks 95

Greg Monroe powered in 23 points and 18 rebounds, and Stan Van Gundy earned his first victory as Detroit's coach.

Pistons shooting guard Kentavious Caldwell-Pope supplied 20 points, including four three-pointers. Point guard Brandon Jennings and reserve guard D.J. Augustin added 12 points apiece, while reserve forward Jonas Jerebko chipped in with 11.

The Pistons, who were shooting 21.9 percent on three-point attempts, made 11-of-23 from long range. They led by as much as 18 late in the third but the Knicks crept within two during the closing seconds. (Editing by Cameron French/John O'Brien)
[© 2014 Thomson Reuters. All rights reserved.]
Copyright 2014 Reuters. All rights reserved. This material may not be published, broadcast, rewritten or redistributed.