Center John Tavares scored on a wrist shot through a screen from right winger Kyle Okposo and off Ducks center Ryan Kesler's stick at 2:18 of overtime for the game-winner. Anaheim defenseman Sami Vatanen took an elbowing penalty 1:25 into overtime, and New York converted on the ensuing four-on-three power play.

The Islanders (7-5-0) snapped a three-game losing streak.

New York scored two power-play goals after scoring none in the first two games of their road trip and only one goal overall.

"It's nice to get the win first and foremost," Tavares said. "I think everyone battled really hard, and we had everyone going tonight."

Anaheim's leading scorers, center Ryan Getzlaf and right winger Corey Perry, were late scratches due to illness. The Ducks (10-3-0) were also without top-pairing right defenseman Ben Lovejoy, and they started third-string goalie Jason LaBarbera for the second straight game. It was the first time since March 28, 2008, that Perry and Getzlaf were both out of action simultaneously.

The Ducks (10-3-1) still lead the NHL with 21 points.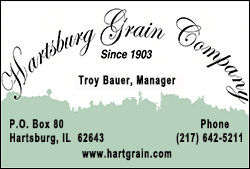 New York got regulation goals from its top forwards, Tavares and Okposo. Tavares has six goals and a team-leading 14 points.

"Tonight, Johnny was great, he scored two goals, and we'll take it," Islanders goalie Jaroslav Halak said. "It's a big win for us, even though they didn't have their two best offensive guys. They still have a good team."

Wingers Matt Beleskey and Emerson Etem scored for the Ducks.

Halak made of 32 saves, while LaBarbera stopped 33 shots.

Anaheim appeared to take a 3-2 lead 91 seconds into the third period. Halak stopped Beleskey's shot, but defenseman Travis Hamonic lost an edge, falling into Halak and pushing the puck into the net with both New York players. The net, however, came off its moorings before the puck crossed the goal line, leading to the second disallowed goal of the contest.

The Islanders struck first at 3:38 of the first period when a soft, difficult-angle shot by defenseman Calvin de Haan created a rebound that Tavares tapped into the open half of LaBarbera's net.

New York was determined to throw whatever it could at LaBarbera in the first period. Meanwhile, the Ducks were tentative offensively without Getzlaf and Perry, particularly during a truncated power play where they sustained pressure without attempting any shots. The Islanders tripled up the Ducks on the shot chart, hitting the net 12 times to Anaheim's four shots on goal.

[to top of second column]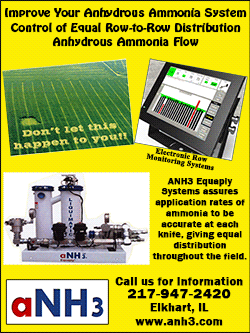 The Isles went up 2-0 just 10 seconds into the second period. Okposo skated off the left-wing wall and sent a wrist shot from the faceoff dot past LaBarbera's stick for a power-play goal, Okposo's fifth tally of the season.

New York nearly assumed a 3-0 lead a mere 44 seconds later, but center Brock Nelson batted the puck in illegally with his hand, nullifying the potential goal.

Beleskey halved the Ducks' deficit when Kesler found him on the doorstep for a power-play goal 9:14 into the second period.

With 1:09 left in the middle frame, a bouncing puck found Etem's stick. Etem lifted the puck past Halak for the equalizer, his first goal and first point of the season.

Etem, who was slated to be a healthy scratch until Getzlaf and Perry became unavailable, played one of his better games this season, Ducks coach Bruce Boudreau said.

After being outshot 18-5 early, the Ducks quickly narrowed the gap with a 12-0 run in the middle of the second period. They went into the second intermission trailing 22-20 in shots with the score even at 2-2.

"We showed in the second half of the game that when we felt like playing we could be a good team," Ducks defenseman Cam Fowler said. "We had our fair share of chances, but we just ran out of time. Then you saw what happened in overtime; it was just a lucky bounce."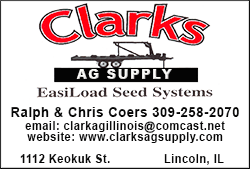 NOTES: The Ducks were missing G John Gibson (groin), D Ben Lovejoy (finger), D Mark Fistric (back) and RW Kyle Palmieri (ankle). ... Anaheim G Frederik Andersen (leg) was available after missing one game. ... The Islanders did not have RW Michael Grabner (hernia), LW Josh Bailey (hand) and D Matt Carkner (back). ... New York C Casey Cizikas, who has no points through 11 games, was scratched in favor of LW Eric Boulton. ... Ducks G Igor Bobkov was returned to the team's AHL Norfolk affiliate one day after being recalled. ... The game drew a crowd of 16,448.
[© 2014 Thomson Reuters. All rights reserved.]
Copyright 2014 Reuters. All rights reserved. This material may not be published, broadcast, rewritten or redistributed.