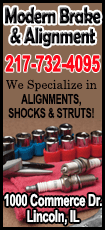 Center Derick Brassard scored a power-play goal 1:50 into overtime to give the Rangers a 4-3 victory at Madison Square Garden, capping a wild game that featured officiating that left a bad taste in the mouth of the vanquished Detroit Red Wings.

Brassard's fifth goal of the season came 1:04 after Red Wings center Pavel Datsyuk was whistled for tripping, a call that teammate Danny Cleary said he didn't like.

Red Wings coach Mike Babcock was irate about a missed high-sticking call during the third period that would have given his team a four-minute power play and wasn't enamored with the lack of an interference call on Rangers right winger Rick Nash right before Brassard scored the winner.

No matter how they got there Wednesday, the Rangers concluded their homestand at 2-0-2 and now sit at 6-4-2 after a 1-3-0 start.

"I feel like our game is coming," said Rangers goaltender Henrik Lundqvist, who made 25 saves, including a stop of right winger Gutsav Nyquist on a penalty shot in the second period. "We are getting more and more consistent with the way we play game to game, but it's a constant battle to push yourself and the entire team to try to be there every night.

"But I feel like the last few games we are playing hard, we have a lot of energy."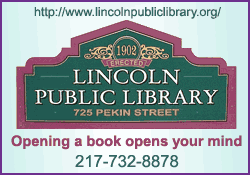 That energy was evident during the first period, when the Rangers jumped to a 9-0 edge in shots against a weary Red Wings team that was playing its second straight game and third in four nights. The Rangers' fresher legs earned them a power play and subsequent goal from Nash, his 10th of the season, that put them ahead 1-0.

Less than a minute after Lundqvist's penalty-shot save, right winger Martin St. Louis scored on a breakaway to make it 2-0 at 6:39 of the second.

Despite looking out of sorts, the Red Wings answered with two goals 13 seconds apart, as defenseman Jakub Kindl and right winger Cleary got their first goals of the season to tie the score at 2 midway through the second period.

Officials missed Cleary's goal when it happened, but video review remedied the error about a minute later.

"We were slow in the first 10 (minutes) but when we got our legs, I thought we played better," Red Wings center Henrik Zetterberg said. "We definitely bounced back from (losing 3-1 in Ottawa on Tuesday). It was important to get a point there in the end."

Things looked bleak for the Red Wings when the Rangers jumped ahead 3-2 on right winger Lee Stempniak's third goal of the season with 7:50 left in regulation, but left winger Tomas Tatar tied the score at 3 with 7.7 seconds remaining and Gustavsson on the bench for an extra attacker. Two penalties left the Rangers with three skaters, leaving the Red Wings with a 5-on-3 advantage that helped set up the goal.

[to top of second column]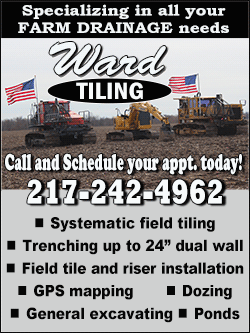 "You never want that to happen," Nash said of the late goal that sent the game to overtime. "But you have to give credit to our guys. We grouped and came out pretty good in overtime."

The Red Wings (6-4-3) have lost three in a row.

"I thought we played a good game, battled back, gave ourselves a real good opportunity," Babcock said. "I didn't like being short-handed (in overtime) but that's the way it goes. We should have been on a four-minute power play in the third period. But what do you do?"

The Rangers go to Toronto to play the Maple Leafs on Saturday, then return to MSG for three more home tilts in a row. They could have center Derek Stepan back from a leg injury by then and maybe defenseman Dan Boyle, who has been practicing of late while rehabbing a broken hand suffered in the second game of the season.

Getting those key players back could be the difference between a regulation victory and a three-point game against a conference foe.

"You don't want to give a team we are going to be fighting against an extra point, but they made some good plays at the end so we have to give it to them," Lundqvist said. "Most importantly, we fought back and we got the two points here."

NOTES: Red Wings coach Mike Babcock said G Jonas Gustvasson suffered a shoulder injury at the end of the game and will miss time. The team will recall G Petr Mrazek from Grand Rapids of the AHL. ... Red Wings LW Tomas Jurco was a healthy scratch. ... Former Red Wings star Nicklas Lidstrom attended the game. ... The Rangers were without D Ryan McDonagh (shoulder), C Derek Stepan (foot) and D Dan Boyle (hand). Stepan could be close to returning. "It's good to kind of get pushed around a little bit again," Stepan said. "It's getting a lot stronger. I keep saying it, and I know it sounds like a broken record, but it's the truth: Each day it feels better."
[© 2014 Thomson Reuters. All rights reserved.]
Copyright 2014 Reuters. All rights reserved. This material may not be published, broadcast, rewritten or redistributed.