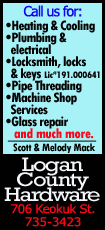 Parenteau scored in both regulation and the shootout to lead the Montreal Canadiens to a 2-1 victory over the Buffalo Sabres Wednesday night.

"Let's face it -- we needed it," Parenteau said. "After those two performances we had on our home ice, any kind of win was going to be good tonight. It was back-to-back, a lot of things against us, the offense wasn't there that much and we played a decent game ... big, big win for us."

The game-winner came in the third round of the shootout. Parenteau beat Sabres goalie Michal Neuvirth with a wrist shot high to the glove side. Center Alex Galchenyuk also scored in the shootout for the Canadiens.

It was the third shootout winner of the season for Parenteau, whose confidence has been on full display during the extra session.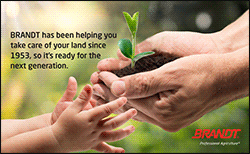 "I've got a lot of confidence right now," Parenteau said. "It's a big thing in shootouts. I had that kind of run two years ago, which I couldn't miss, and I went on a run where I couldn't score so it's a matter of being confident in your move and just stick with it and do it."

Goalie Dustin Tokarski made 31 saves in regulation for Montreal (9-4-1), which bounced back from a 5-0 loss to Chicago on Tuesday and a 6-2 loss to Calgary on Sunday.

"It's great," defenseman P.K. Subban said. "The panic wasn't in our dressing room. If there was panic, I don't know where it was coming from. In our dressing room we're a confident group and obviously we knew we had to be better and I'm happy with the effort that we put forward tonight. It's something for us to build on."

Right winger Drew Stafford scored for the Sabres (3-10-1), who held their own for much of the game but were unable to build off a 3-2 shootout win over Detroit on Sunday.

"We battled back, we got the (tying) goal," Sabres head coach Ted Nolan said. "The one thing about shootouts, those things are skill competitions and sometimes you win them, sometimes you don't. But the effort tonight I thought was really good."

Neuvirth made 31 saves in regulation and is starting to make the case for more starts between the pipes. The 26-year-old netminder is battling with Jhonas Enroth for Buffalo's starting goaltender job and has made the most of his most recent stretch of games, posting a save percentage of .918 in five starts.

"The more I play, I feel I play better and I'm feeling good," Neuvirth said. "But I've got to keep working hard and good things will happen."

[to top of second column]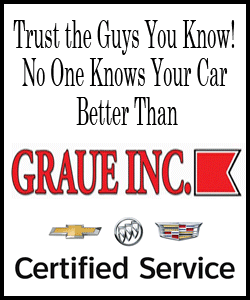 After two largely uninspiring periods from both teams, things immediately picked up at the start of the third period. Parenteau opened the scoring 19 seconds into the third on a rebound opportunity in front of the Buffalo net. Following a blast from the point from Subban, Parenteau pounced on the rebound and slid home his third goal of the season.

Stafford tied the game three minutes later on the power play. Following a boarding penalty by Montreal left winger Jiri Sekac on Sabres defenseman Nikita Zadorov, Stafford buried his second goal of the year following a setup pass by defenseman Tyler Myers.

Montreal left winger Michael Bournival left the game late in the first period following a hit from Sabres center Cody McCormick. Bournival appeared to suffer a shoulder injury on the play.

Bournival was spotted wearing a sling on his left arm following the game.

"That was tough. We'll find out more about him tomorrow," Montreal head coach Michel Therrien said.

NOTES: D Andre Benoit, D Mike Weber and LW Marcus Foligno were scratched for the Sabres. Foligno has been out since suffering an undisclosed injury against Pittsburgh on Nov. 1. ... RW Rene Bourque, LW Travis Moen and D Mike Weaver (illness) were scratched for the Canadiens. ... This was the first of four meetings between the Sabres and Canadiens this season and the 263rd game in history between the teams. Their next meeting comes Nov. 28 in Buffalo. ... This was Montreal C Lars Ellers' 300th NHL game. Ellers entered the NHL as a first-round pick of the St. Louis Blues in 2007 and was traded to Montreal in 2010.
[© 2014 Thomson Reuters. All rights reserved.]
Copyright 2014 Reuters. All rights reserved. This material may not be published, broadcast, rewritten or redistributed.