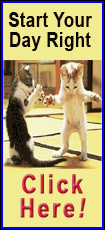 The Jazz, with a new coach and in full rebuild mode, are playing better than many people anticipated.

And the reloaded Cavs?

They aren't playing anywhere near a championship-contending level as expected considering the offseason acquisitions of All-Star forwards LeBron James and Kevin Love.

That trend continued Wednesday when small forward Gordon Hayward gave the noisy EnergySolutions Arena crowd something to scream about and ensured that the Cavaliers' early-season woes continued.

Seconds after James tied the game with three free throws, Hayward hit a buzzer-beating, step-back jumper to give the Jazz a thrilling 102-100 victory.

"This is crazy. We did it for these guys (the fans)," Hayward said in his on-court, walk-off TV interview. "This is exciting, and these guys gave it to us."

On this night, the Jazz (2-3) gave it to the Cavs, too.

James and point guard Kyrie Irving had big games, but the Cavaliers fell for the second time in as many nights. Cleveland dropped to 1-3 as the team struggles to find its way with a new cast and coach.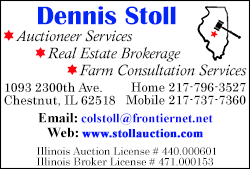 James finished with 31 points and played much better than he had in the Cavs' 101-82 blowout loss at Portland on Tuesday.

But it wasn't enough despite how Cleveland stormed back from a 16-point deficit to go ahead by three later in the fourth quarter.

"It's tough," James said. "You work hard to get back and once again we dug ourselves a hole. We came out and didn't defend like we did in the second half. You dig yourself a hole and it's kind of like the karma of the game."

Hayward continued his strong play of late, scoring 21 points -- matched for team-high honors with center Derrick Favors -- including the game-winner that came after James nailed his clutch foul shots with 3.4 seconds left.

Favors also grabbed 10 rebounds, power forward Enes Kanter added 18 points, and forward Trevor Booker played a pivotal role off the bench to help much-improved Utah (2-3).

The final few minutes were entertaining and exhausting for the sellout crowd of 19,911.

Irving gave the Cavs their first lead of the night at 87-85 with a trick, off-balance shot in the paint. After a Kanter free throw, James scored to put Cleveland up 89-86.

The Jazz fired back with a Kanter tip, two Hayward free throws and a Booker 3-pointer to regain a 93-89 lead. Utah was up by six when Cleveland made its final push.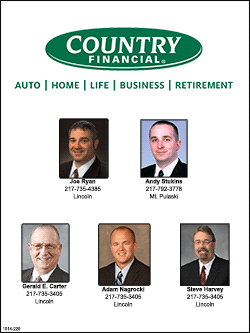 Forward Tristan Thompson and Irving scored, and then James nailed a corner 3 with 13 seconds remaining to pull with one.

Guard Alec Burks hit two free throws with eight seconds left, setting up James' game-tying free throws, which he got after Favors was called for a controversial foul while Cleveland's star forward attempted a 3-pointer.
Before the game, James acknowledged that he hasn't had much luck in recent trips to Utah. His teams lost four of the previous five in Salt Lake City before Wednesday.

Cleveland played like it lacked energy, focus and cohesion, shooting just 41.7 percent and dishing out a franchise-low six assists as a team.

"The good news, in an otherwise non-good news situation," Cavs coach David Blatt said, "was the way that we came back, the way that we executed, the way that we fought down the stretch to give ourselves a chance to win."

James was supposed to guard Hayward on the final inbounds pass, but he slipped after getting tangled up in Favors' feet. That left the 6-10 Thompson to guard Hayward, who caught him off guard by driving and then quickly pulling back for a fading shot at the buzzer over his outstretched hands.

"It's how he's been playing," Jazz coach Quin Snyder said of Hayward. "It's not surprising he made it."


NOTES: Cleveland G Matthew Dellavedova was diagnosed with a Grade 2 MCL sprain in his left knee, and he could be out for six weeks, Cleveland.com reported before the game. ... Former Jazz SG Raja Bell returned to EnergySolutions Arena for the first time since finishing his career in Utah in 2013. Bell, now the Cavs' director of player administration, was paid $3.5 million in 2012-13 but didn't play the final season of his contract with the Jazz because of differences with then-coach Tyrone Corbin. ... Jazz F Joe Ingles and first-year Cleveland coach David Blatt were with Euroleague Championship club Maccabi Tel Aviv last season. ... The Cavs-Jazz game had to be closely followed Down Under, as the teams feature four Australia natives -- Ingles, Dellavedova, Jazz rookie PG Dante Exum and Cavs PG Kyrie Irving (born in Melbourne).
[© 2014 Thomson Reuters. All rights reserved.]
Copyright 2014 Reuters. All rights reserved. This material may not be published, broadcast, rewritten or redistributed.