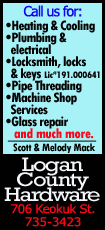 "Go for the win doesn't mean Roy go for the win," Vogel said following Indiana's fourth straight loss. "But, you've got to play the game. We did say in the timeout we wanted to go for the win. So you let your basketball instincts play out."

Guard John Wall scored 31 points, including seven in overtime, as the streaking Washington Wizards exacted revenge from last season's playoff series loss to the Indiana Pacers with a 96-94 overtime victory on Wednesday night.

The Wizards have won four straight and improved to 4-1 for the first time since opening the 2005-06 campaign 5-1. Washington didn't reach three games over .500 last season until March 1 with a 31-28 record.

Reaching that mark remained in doubt until the game's final possession.

The Wizards made 21 of 23 free throws, but Wall could only split a pair with 12.1 seconds remaining for a 96-94 lead.

Donald Sloan scored a career-high 31 points for the Pacers (1-4), who had only 10 players available.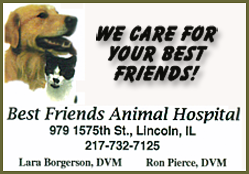 Coming out of a timeout, Vogel's plan involved his point guard feeding forward Chris Copeland in the corner for a win-or-lose 3-pointer.

Instead, Sloan's pass surprisingly wound up with Hibbert, who floated outside after freeing Copeland with a pick. With the clock winding down, the 7-footer launched his first 3-pointer of the season and 21st of his seven-year career. It missed, just like his six previous shot attempts from anywhere in the game.

"You've got to play the game. We did say in the timeout we wanted to go for the win. So you let your basketball instincts play out," Vogel said.

Copeland had 19 points and 12 rebounds. He rebounded Hibbert's miss, but his putback attempt erred.

"I think I set a good screen to get Cope open," said Hibbert, who had nine rebounds and five blocks, but only two points. "He was in the corner of my eye and then all of a sudden I saw the ball come to me. You have to shoot it. It's not my forte."

Winning at home wasn't exactly Washington's specialty last season, especially during the playoffs, but they improved to 2-0 on the young season. Guard Garrett Temple had 16 points and Wall added 10 assists for the Wizards. Center Marcin Gortat finished with 14 points and 10 rebounds.

"It wasn't the prettiest game. We made a lot of mistakes," Gortat said. "I think we underestimated this team a little bit, but it's a win and well take that."

The two sides met for the first time since the Pacers defeated the Wizards 4-2 in the Eastern Conference semifinal round last season. Indiana also took the regular-season series 2-1 and won all three postseason games in Washington.

[to top of second column]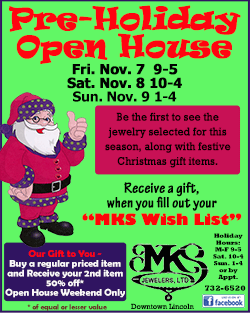 Washington held a seemingly comfortable 12-point lead in the second half following a 21-4 run, only to see the Pacers tie the game three times in the final 4:07 minutes. Sloan's running layup made it 84-84 with six seconds remaining.
Wizards forward Paul Pierce scored 11 points, but missed 12 of 15 shots from the field, including a possible game-winning jumper at the end of regulation.

"My teammates bailed me out," Pierce said. "John Wall came through with a great game. We won this game defensively."

Hibbert's two free throws with 3:24 remaining in overtime gave the Pacers their first lead since the first half at 88-87.

With his former University of Kentucky coach John Calipari in attendance, Wall countered with a pull-up jumper and then scored two additional baskets following Indiana turnovers for a 93-88 lead. The All-Star point guard had one of his three steals in overtime.

"That's a great player making his imprint on the game," Vogel said of Wall.

Indiana committed 19 turnovers, but outrebounded Washington 57-43. Forward Solomon Hill also set a career high with 14 points.

NOTES: Washington outscored Indiana 14-4 over the final 5:19 of the second quarter for a 46-41 halftime lead and led 61-49 in the third. ... The short-handed Pacers are closing in on signing free agent Gal Mekel as their 16th player. The Dallas Mavericks recently released the point guard and Indiana needs healthy bodies in the backcourt. "Nothing is final," Pacers coach Frank Vogel said of signing Mekel. Vogel added that the native of Israel is the only player the team is currently trying to sign. "We applied for the hardship exception and received it (from the league)." Vogel said guard Rodney Stuckey (sore left foot) will miss at least three games. ... The Pacers' fourth loss last season didn't come until Dec. 16 in their 24th game. ... The Wizards open a two-game trip Friday at the Toronto Raptors before traveling to meet Indiana on Saturday. ... The Pacers host the Boston Celtics on Friday.
[© 2014 Thomson Reuters. All rights reserved.]
Copyright 2014 Reuters. All rights reserved. This material may not be published, broadcast, rewritten or redistributed.